E-Waste Drive brings traffic to bus circle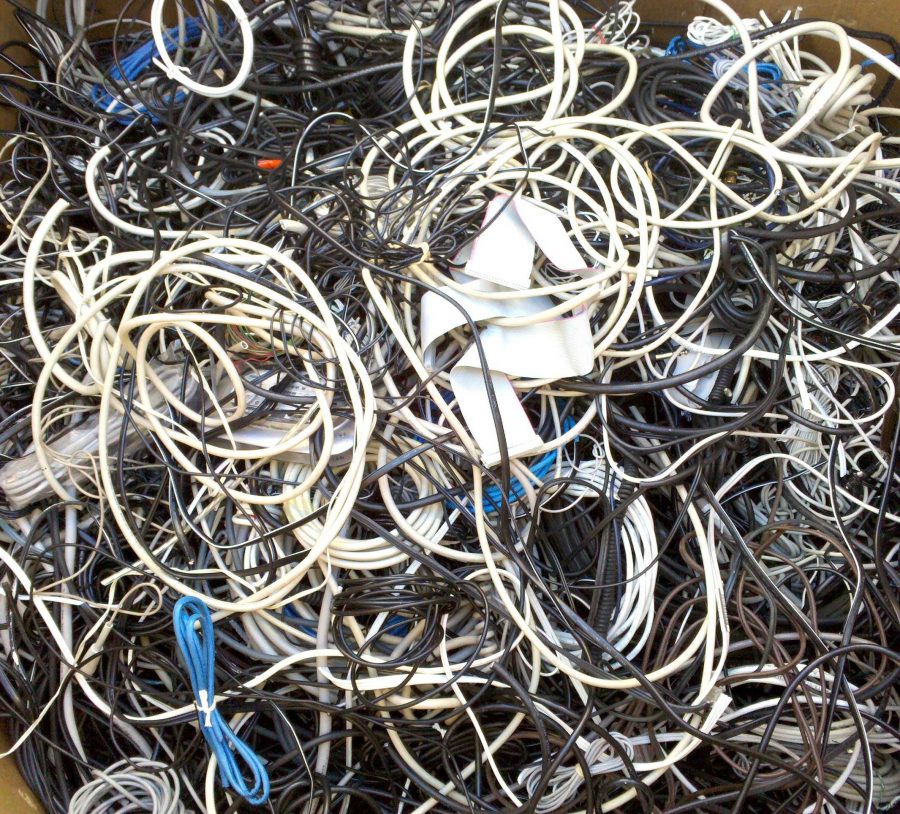 Laura Yang
January 28, 2010
From stereos to VCRs, ancient electronics make an appearance at the E-Waste Drive. Photo courtesy of Kevin Tsukii.
The second annual E-Waste Drive was held on Jan. 23 by Community Leadership's Environmental Commission in partnership with GreenMouse Recycling. The E-Waste Drive took place in the bus circle from 9 a.m. to 3 p.m.
The profits will go towards improving our own recycling system by purchasing more durable and permanent recycling bins. Environmental Commission also hopes to send around 20 computers to schools in Uganda. With the help of the Robotics Team, Environmental Commission hoped to match or even exceed the staggering $1000 raised at last year's E-Waste Drive. This year's profits have yet to be calculated.
Though Robotics contacted local businesses, the primary targets of the E-Waste Drive remained students and community members. Students handed out fliers to local stores and homes. A promotional video was also made but not aired due to the rally schedule.
The event was a success as 205 cars stopped by the bus circle to drop off unused electronics on Saturday. GreenMouse towed the electronics to a San Jose workshop to recycle the parts that can be remade into new electronics. Raw parts will be sold, and Environmental Commission will receive 50 percent of the profit while GreenMouse will keep the other 50 percent.