Teams, they just want to have fans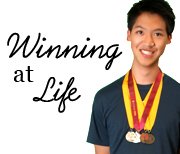 Eric Wong
October 14, 2009
Running around half-naked seems to be a common trend in sports

Sports seem to arouse strong feelings of passion in humans: fans burst forth in song, players are harassed, tailgate parties and rallies occur in great spirit. Cue the fanatic spectator, shirtless and in body paint, streaking across the field after breaking away from security to be captured on film for ten seconds and watched on YouTube thousands of times. These outbursts puzzle the rational. Professional athletes don't know you; why do you care about their lives and how they perform week after week?

Disappointingly, while we stare with rapt attention at the well-compensated athletes of the world—Cristiano Ronaldo, Fernando Torres, Tiger Woods, and Kobe Bryant, to name a few—we take a glance at most of our high school sports teams and write them off rashly. Besides the ever-supportive parents and the loyal girlfriends and boyfriends, there are few people who attend games just to watch their classmates play and cheer them on. These athletes at MVHS are with us almost every day for our four years in high school.
We rationalize the situation. They're just in high school while the pros are better and more exciting to watch. It's not like having a larger fan base would lead to a better performance by the Matadors anyways.

Stop. Take a look at the record of some of the sports: the varsity girls' volleyball team tied for 1st in the league, an undefeated girls water polo squad in league play and one of the top girls tennis programs in Northern California. There is no shortage of talent. On the boys' side, we have the football team and the water polo team working hard to win games and fighting for the CCS playoff spots.

Take a second look. The Speedo run isn't just about the boys' water polo team showing off their muscular bodies or creating a disturbance. If you listen closely, the pitter-patter of boys' water polo feet as they run around the field and campus is saying something on behalf of every team: "We exist, and each week we work hard to put on a show for you. Please, try to come and watch us." If you think about it carefully, juniors Nick Sinzig and Alex Bagdasarian attempting cartwheels during the Speedo run is more than just being silly. Their actions represent a sincere cry for understanding: we aren't like the pros, but we have personality, and watching your classmates can be just as fun.
So go into the stands and cheer. Make time for the purple and gold athletes throughout the school year. Yes, it isn't the highest level of play out there, and yes, the pace may seem slow at times. But guess what? You matter to them. After all, both you and the athletes belong to the same community of MVHS students. So why don't we spend the two hours supporting them so we have bonds and memories to cherish throughout high school? One of them could even be the next Cristiano Ronaldo!
{cc-by-nc-sa}