Snap, cracked popstar!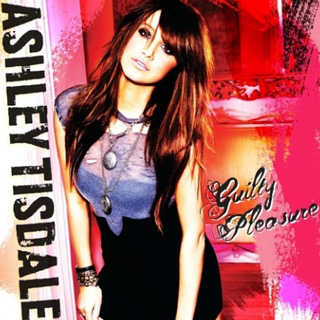 Shreya Shankar
August 24, 2009
High School Musical alum Ashley Tisdale's new album leaves listeners with more "Guilty" than "Pleasure".
In her sophomore album, "High School Musical" star Ashley Tisdale finally lets her skeletons out of the closet and gives listeners quite a few bones to pick while she's at it.



The opening track, "Acting Out," is a testament to the album's message. "Up above the surface I was just a perfect child, but underneath it all I was craving to be wild," Tisdale declares boldly. Her 'wild' new persona, however, proves to be surprisingly drab. Reiterating what's been pounded out a myriad of times by Hollywood's musical forerunners, the budding wild child serves up a steaming batch of insipid "attitude" punctuated by heavily overdriven rhythmic guitar, with no real lyrical value and little originality. Later, Tisdale half-heartedly reveals that her new-found tough-girl exterior is belied by a heart-wrenching romantic in songs like "What If" and "Me Without You."


Tisdale is apparently feeling liberated, now that she's no longer the sassy brat of "High School Musical".

"I am growing up," Tisdale told Entertainment Weekly. "I'm 23 turning 24, and [the album is] a reflection of where I am in my life right now."



She seems to be trying to find the grown-up treatment that her "High School Musical" costars Zac Efron and Vanessa Hudgens have been receiving, without the surrounding scandal and sex-symbol status the high-profile pair have to lug around. It has also been repeatedly pointed out that the album is Tisdale's maturation into a proper Hollywood starlet, and with songs titles like "Hot Mess," her maturation seems to be right on track.



For a "mature" artist, however, Tisdale seems surprisingly angsty and occasionally childish. In "How Do You Love Someone," Tisdale churns out a forgettable tale of a girl with trust problems and issues with the parentals. What could have been a soulful song turns into a spoiled teenager's theme song: never being taught to love and "getting it on, getting it wrong."



The overload of breakup anthems, far from maturity and sophistication, quickly comes across as juvenile and repetitive. Pseudo-empowering songs like "Delete You," "Erase and Rewind," and "It's Alright, It's Okay" — her hit single — work to drive one point home: relationships aren't done until you've written a few songs about them. And Tisdale's relationship is way over.



For all the scandal and gloom, however, Tisdale does grant the listener a few slivers of hope. And here, hope is "Hair," a surprisingly well-written and solidly performed song which shows off a more risque side of the Disney star. Her gritty pop-rock sound, a distinctly different style compared to her cotton-candy past, translates perfectly with "Hair," retaining the clean, catchy verses of "High School Musical" while incorporating strong sexual overtones and more aggressive rock-oriented instruments. Tisdale's metamorphosis is at its most subtle and steadiest with "Hair," facilitating her induction into the ranks of pop-rock royalty.



Sophomores are the "in-between" kids — not quite freshmen, not yet upperclassmen. And on her sophomore album, that's exactly where Ashley Tisdale sits — somewhere between Disney darling and discordant daredevil. Let's hope she keeps her guilty pleasures to a minimum as she joins the big kids.