December 17, 2012

Filed under ENTERTAINMENT, From the magazine, Main slider, Print entertainment
The lead up to the the holidays may seem premature. The tree lighting ceremonies at the Quinlan Community Center and the annual Christmas carols at the Cupertino Library happen almost an entire month before Christmas bells start ringing. Even then, the early lights and carols have become tradition...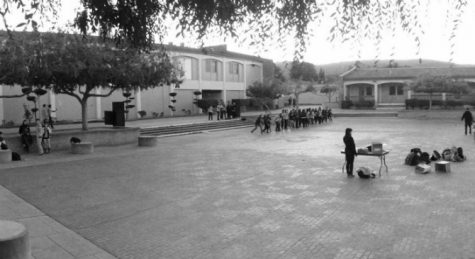 November 29, 2011

Filed under From the magazine, Multimedia, Print entertainment
Students may have been shocked when they saw the campus this week. Normally barren save for a few coats of old paint, the halls are now lined with festive wreaths and bows. Meanwhile, a 13-foot-tall holiday bush and a wooden gingerbread house sit idly in the rally court. The transformation is comple...