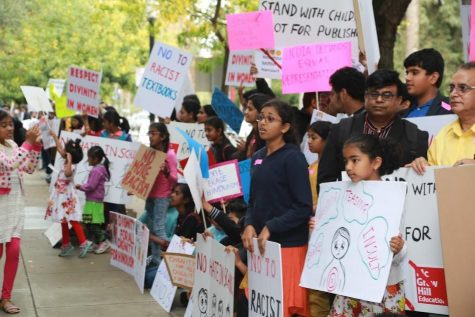 December 11, 2017

Filed under Multimedia, NEWS
n Nov. 9, 2017, the California Department of Education unanimously agreed to reject two textbooks that inaccurately portrayed Hinduism and ancient India. This decade-long civil rights engagement was led by the Hindu American Foundation (HAF) and other like minded groups, who felt that there was ...
April 27, 2016

Filed under NEWS, News Editor's Picks
Co-written by Miloni Vora. eorge Washington, Thomas Jefferson, Abraham Lincoln, Alexander Hamilton, Andrew Jackson, Ulysses S. Grant, Benjamin Franklin. Scientists, writers, presidents: the current faces of American bills all share two things in common — they're all white and they're all ...