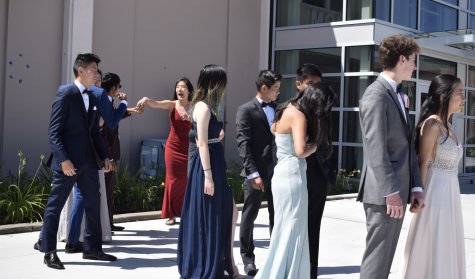 May 8, 2019

Filed under Briefs
Girls adorned with glitzy gowns strutted down the makeshift red carpet, arms linked with their partner decked in sleek tuxedos. The Annual Senior Ball Fashion Show was held in the rally court during brunch on Friday, May 4 to help popularize senior ball sales starting the next day. With MVHS's lon...
October 28, 2011

Filed under ENTERTAINMENT
This week, the Student Center was home to gamers. Clusters of people congregated around television sets, watching familiar Nintendo characters battle. The third annual Super Smash Bros Tournament lasted from Oct. 24 to Oct. 28 and involved a total of 32 paired teams competing in a double elimination br...