August 22, 2016

Filed under Boys Water Polo, Fall Sports, Podcasts, SPORTS, Sports Digital, Water Polo
With the U.S. Water polo teams making a big splash at the Olympics this year, there's been talk among viewers that water polo is no more than just a combination of other sports. To dive deeper into the basic elements that make up water polo, we asked senior water polo player Brendan Hughes and MVHS...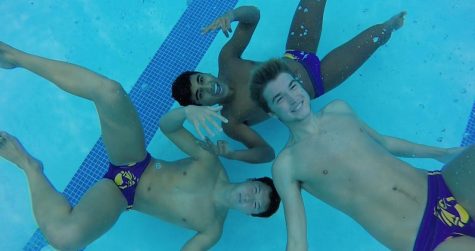 November 18, 2015

Filed under Print, SPORTS, Sports
Sitting on a broken wooden deck outside the wrestling room may not be where water polo juniors Spencer Springsteel, Brendan Hughes and Pranav Madanahalli made their best memories. It doesn't have that chlorine smell that the boys have grown up with. It isn't wet, like the drenched pool deck a...