April 12, 2018

Filed under Breaking it Down, OPINION
chadenfreude, the derivation of pleasure from the misfortune of others, is embedded in human culture. The term arose from the two German words, "schaden" and "freude," which translate to malice and joy respectively. People laugh at videos depicting others falling down and getting injured. Friends te...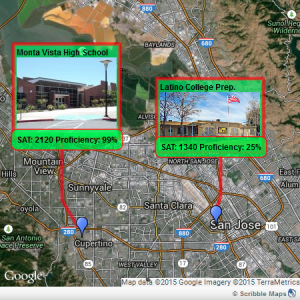 September 23, 2015

Filed under BEYOND THE MAGAZINE, Breaking it Down, Featured, OPINION
MVHS is lucky to be a school with great students and great resources; however this is not always the case. Just within our neighboring cities, we see schools with proficiency rates as low as 25 percent, and low funding for improving education, which eventually creates a detrimental impact on those s...