May 17, 2016

Filed under A closer look, NEWS, Science & Technology
Co-authored by Nanda Nayak [dropcap]I[/dropcap]t's not uncommon to see name after name of MVHS students on lists of science competition winners. But with those countless science experiments conducted comes the long list of materials used for research. Commonly seen items may include pipettes or centr...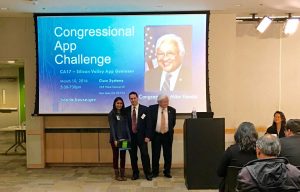 April 26, 2016

Filed under NEWS, Science & Technology
Co-authored by Kingsley Wang and Fatima Ali. [dropcap]A[/dropcap]t the end of freshman year, sophomore Aarushi Shah and her friends were looking forward to the summer ahead of them. They tagged each other on Instagram posts of cool summer activities and made lists of all the things they wanted to do before sc...