From past to present
Highlighting the people working to preserve Cupertino's history
Gail Fretwell-Hugger stands as a living testament to Cupertino's rich history. As a Cupertino Historical Society board member and volunteer with roots in the community since the 1870s, Hugger has lived around Cupertino all her life. She remembers the city's agricultural past, spending her youth amid miles of fragrant orchards cutting apricots and prunes to earn pocket money.
"We worked in the fruit," Hugger said. "My grandparents had a fruit ranch, [and] my uncle had a fruit ranch. Because it was so open and agricultural and a very safe place to live, you could go anywhere day or night and you'd be OK and stuff. Parents didn't worry so much about their kids back then, and it was fun. It was a great place to grow up and to be a kid. A lot of hard work, but a lot of fun."
In the 1960s, Hugger's parents helped found the Cupertino Historical Society, so Hugger naturally got involved as she was growing up. Now, under the guidance of members like Hugger, the Cupertino Historical Society operates a museum within the Quinlan Community Center. The museum hosts a diverse range of artifacts from antique farm tools to vintage furniture, with the goal of preserving the city's rich heritage.
"In 1990, when they built Quinlan Center, they gave us this room to have a museum or history room in," Hugger said. "And so, it's been very important to try and preserve as much of Cupertino's history — so that all the people that move here will have a sense of what it was all the way back to the Native American period, and then going forward and becoming a town, and then going forward past incorporation and becoming like the high-tech center of America. So, it's really important to me personally to preserve history — to help people understand not just the history of Cupertino but how important their own history is, from wherever they're from."
​
Another key contributor to the society's efforts is former Cupertino Historical Society president and former Cupertino planning commission member Sharon Blaine, who, unlike Hugger, grew up in Los Angeles and moved into the area when her husband got a job at a high-tech company. Drawn to Cupertino for its excellent school district, Blaine has lived in the city since 1968, developing a fondness for its hiking trails and golf courses. She says that witnessing the city's swift transformation inspired her to engage in local organizations.
"I think what really inspired me is the fact that I came here when Cupertino was just changing from an agricultural community to a more modern community that involved the high-tech industry," Blaine said. "As soon as I got here, they were taking down the orchards. Housing was going in because you have to have housing for your employees. So, I became involved with what was going on. I first became involved with the schools because that's what I had some experience with and was interested in. Then as things progressed, I became involved with what was happening in the community, and I eventually ended up on the planning commission with Cupertino, which then I became involved with applications of new development as it came through. And Cupertino was changing, so that's all part of the history."
Blaine emphasizes the society's commitment to preserving history in both its past and present form. She explains that the society not only collects past artifacts but also interacts with the community through various exhibits, embracing the present to honor tomorrow's history.
"We like to have exhibits on all different kinds of subjects, such as the Cherry Blossom festival, and we will have an exhibit about the Cherry Blossom Festival," Blaine said. "We have also a program which takes people out — some of our members — out into the schools to show children and talk to children about history in our area."
Similarly, Hugger highlights the various actions that the society participates in. During the Cherry Blossom Festival held on April 29 and 30, the historical society collaborated with the San Jose Kimono Club to showcase kimono styles and allow visitors to try on the outfit. She believes that the breadth of diversity in the Bay Area is part of the ever-changing history of the city.
"In the fall, we will [also] interact with the Indian community and we'll do things for Diwali," Hugger said. "We're also down at McClellan Ranch Park helping the blacksmith productions down there, which are the last Saturday of every month. So it's really important to showcase cultural and ethnic things in the museum that aren't old, per se, but are part of another group's culture."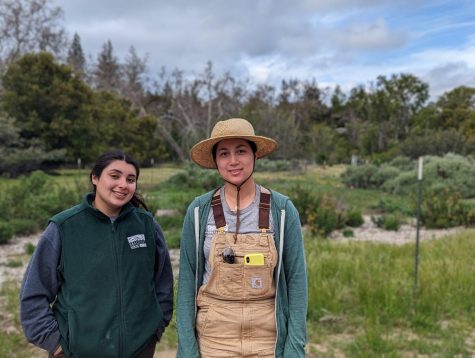 Outside of the Cupertino Historical Society, other organizations strive to keep the city's historic sites alive. One such site is McClellan Ranch Preserve. Originally established in the 1930s as a horse ranch, the city of Cupertino purchased it in the 1970s and transformed it into a nature preserve, keeping buildings like the original ranch house and water tower.
Stephanie Saffouri, a project lead at the non-profit organization Grassroots Ecology, restores plant diversity at McClellan Ranch, breathing new life into the once heavily-farmed terrain. Although she has never called Cupertino home, she says her work has forged a connection with this historic site and offered her a glimpse into the city's storied past.
"I never knew this preserve even existed, so it's really been kind of my entrée into Cupertino," Saffouri said. "It's kind of a neighborhood gem — because there are all these houses nearby, we're right in the neighborhood, and we get so many people coming through and stopping and talking to you. It seems to be important to residents that this place is here, and it's a resource for the public."
Through dedication and hard work, Saffouri and her team have made significant headway in the area, transforming a meadow once plagued by 6 to 8-feet-tall thistle. By introducing native plants, her team has helped usher in the return of species like the Western bluebird. Ultimately, sites like McClellan Ranch mirror the ever-evolving history of Cupertino, with nature reflecting the city's journey.
"One thing to illustrate that is we have a native California black walnut, and you'll see a lot of them around the preserve," Saffouri said. "Some of them look kind of funny because they start out with very dark bark and then there's a stark line, and then it turns white at the top. That's where the trees were grafted. They farmed walnuts — the English walnut or the Persian walnut is the commercial walnut that we eat because it's a much bigger walnut. So they would splice that onto the base of a California black walnut because the root base would be a native plant that's more adapted to our soil conditions and our climate."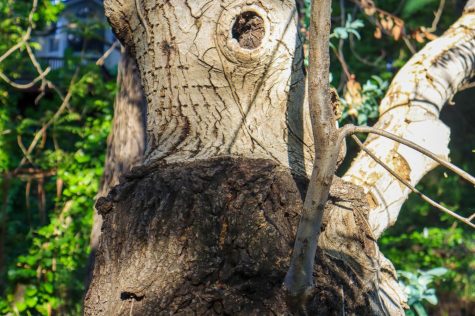 Despite the enduring presence of sites like McClellan Ranch, Hugger believes that physically, Cupertino is no longer a historic town, pointing at the city's rapid post-World War II development, which led to the demolition of landmarks such as The Cupertino Store. She believes that the city's pursuit of business and technology has shifted focus away from prioritizing history.
"Life moves at a really, really fast pace here compared to how it does in other parts of the country," Hugger said. "So, as a person who really, really loves history, it's a little frustrating for me sometimes because I think anybody can benefit from knowing history. Everybody has a history, and everybody is part of history. Preserving history has to come from the heart, and if you're focused on business and education and career and everything like that — all those things are really important. So, I think most historians would say that about any area that they lived in — that probably not enough is being done to preserve history. It just depends on what a person's focus is — where their heart is."
In contrast to Hugger's viewpoint, Blaine suggests that history is ever-evolving even as elements of the past disappear. She believes that as Cupertino marches forward, innovative policies like expanding affordable housing and embracing remote work trends will sculpt the city's future, paving the way for a new chapter in Cupertino's historical narrative.
"It will always be historic," Blaine said. "History is every day. What happened last week is history, and living here, you're part of that history. New children will look back to this time and say, 'Well, that's very historic.' Who knows what life is going to be like in 40 years from now?"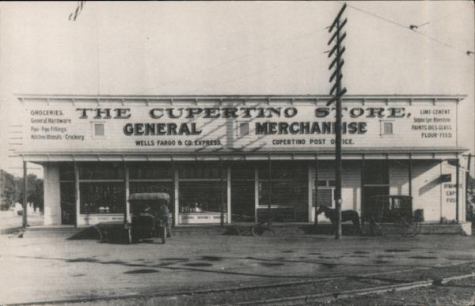 As locations like McClellan Ranch endure as testaments to Cupertino's heritage, Saffouri emphasizes the vital role that such sites play in fostering reflection in an increasingly digital world.
"I think spaces like this are incredibly important for people of all ages because we live in such a tech-centric and screen-driven world," Saffouri said. "We're in Silicon Valley — we're the epicenter of that too. It's really important for people to have places outdoors where they can get away from a screen and really think about the space that they're in and the area they're living in outside of their house or their school or work bubble. It's just a reminder that we're a small part of a much bigger history."
Amid the ebb and flow of Cupertino's growth, organizations like the Cupertino Historical Society and Grassroots Ecology will continue to work to ensure that the stories of the past and present remain vibrant and accessible to future generations, allowing the impact of history to be shared among residents.
"History is really important on a personal level and a family level and a community level and a cultural level and a national level," Hugger said. "I mean, if you don't know where you came from, if you don't know what your foundation is and how you started and how you got built and how you grew, you're missing a huge part of who you are. It gives you a sense of identity and what the people that came before you — what was important to them and how they built their lives, and that helps you figure out how you want to build your life and what you want to do."
About the Contributor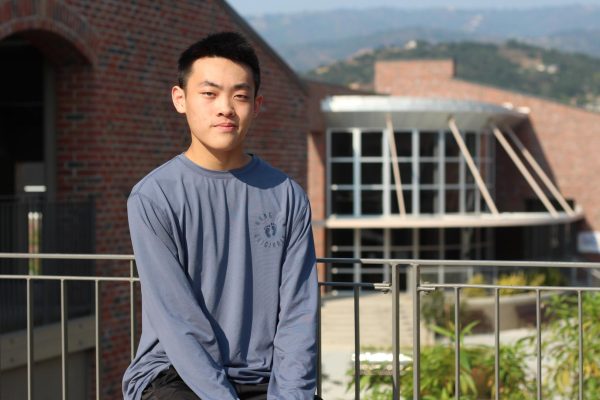 Alan Tai, Features Editor
Alan is currently a junior and a Features Editor for El Estoque. He is an active member of MV Speech & Debate and enjoys exploring technology. In his free time, he plays video games, messes with people and scours the internet for random topics that pique his interest.