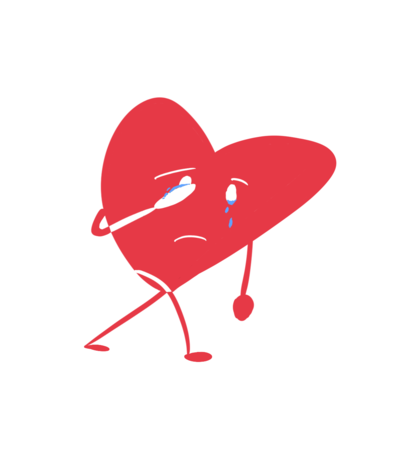 Didn't work out
Students reflect on their experiences following a failed relationship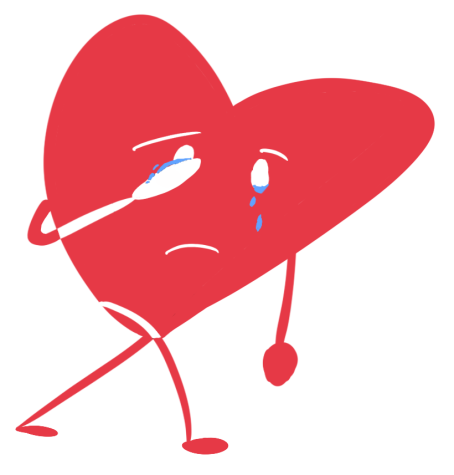 As freshman Jillian Ju climbed the A building stairs alone, she could feel the tension between her and her now ex-boyfriend, who was waiting at the top of the steps. The two sat down and discussed the future of their relationship, before eventually agreeing that it just was not meant to be, and then walked apart on their own separate paths.
Ju met her ex-boyfriend in sixth grade, after the pair shared the same classes. He eventually asked her out in eighth grade after they began talking more online. Initially, she wasn't bothered by this but later found it odd that he had asked her out without the two knowing each other that well.
Ju says the cause of their separation was the lack of stability in the relationship, especially since she was dealing with a lack of self-confidence at the time.
"During that time, I wasn't that confident in myself as a [art] creator, student or friend to other people, and so I would constantly tell him about it," Ju said. "I think that really took a toll on him as well because he felt like he needed to support a person who really couldn't be supported by just one guy at the time. So I think that really strained us a lot, and that's what ultimately caused [the breakup]."
Ju feels that the separation was hard initially but was a good decision in the long run, especially since her ex ended up moving away.
"[The breakup] allowed me to see a lot more of what I wanted from myself and my relationships, and I think it's allowed me to reflect on [relationships] as something distinct," Ju said. "I never really felt like that was my life when I was living it, so now I can reflect upon it [and see that] those were nice times, but I can't depend on [others] my entire life."
Unlike Ju, sophomore John Jensen started dating his ex-girlfriend in sixth grade after the two got to know each other through mutual friends. After learning more about her, Jensen realized that he had feelings for her before she asked him out. However, he finds that the relationship was not as significant since the two were young and it had only lasted one year.
Overall, Jensen was satisfied with the decision to end the relationship and believes it was best for both of them. After the two mutually understood the relationship was not working out, his ex finally broke up with him. Though his middle school breakup wasn't bitter, Jensen understands that sometimes the experience can take a toll on someone.
"I think the starting [point], if you're going through a breakup, is just not to remember," Jensen said. "The first step [post-breakup] is just forgetting and trying to think of another goal you need to achieve."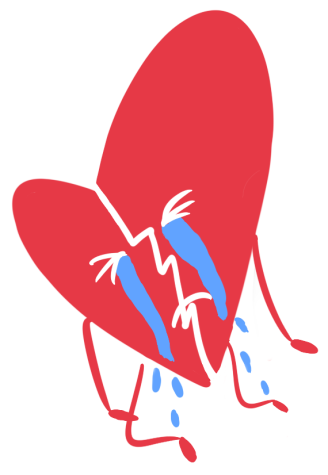 Sophomore Petros Kougiouris also started dating his ex-girlfriend in eighth grade, after responding to one of her Instagram stories, which led to the two talking more online. However, Kougiouris states that from the start, he felt awkward and wanted to get out of the relationship. He adds that he regrets the relationship as he did not feel very prepared for it, especially regarding their inability to comfortably talk to each other. Within their four months together, Kougiouris believes that the lack of communication made the relationship unstable — one of the reasons why the pair broke up.
"It was really hard to communicate with the person," Kougiouris said. "I got kind of sick of trying so hard to communicate with her that I just wanted to end the relationship."
While Kougiouris wasn't able to find the confidence to break up with his ex, he was satisfied that she could understand the effects of the strained relationship and break up first. Despite wanting to take some time for himself for the next few years, Kougiouris believes that he can use this insight to be more prepared and willing to put in the emotional dedication for future relationships.
"I learned that a relationship can be distracting. It's hard to go through that kind of experience. And throughout high school, I think it's better to be more independent," Kougiouris said. "In a relationship, you have to depend on someone and put all your effort into it. And sometimes you can't really do that."
Ju agrees and shares that she also wants to stay single for some time and use what she has learned from the dating experience and breakup for self-growth.
"People are supposed to live for themselves," Ju said. "There are a lot of romantic clichés, like, 'Oh my God, you're the meaning of my life. I love you, if you die, blah, blah, blah…' But that's not healthy and you really need to learn how to appreciate yourself for who you are and not what you can bring to one specific person's life."