Dillon Huang
October 2, 2022
After taking Honors American Literature last year, senior Dillon Huang decided to challenge himself and take AP Literature, which he believes is the hardest class he's currently taking.
"Last year, we had five or six classes of Honors American Literature and I think only half of those [people] are taking AP Literature right now," Huang said.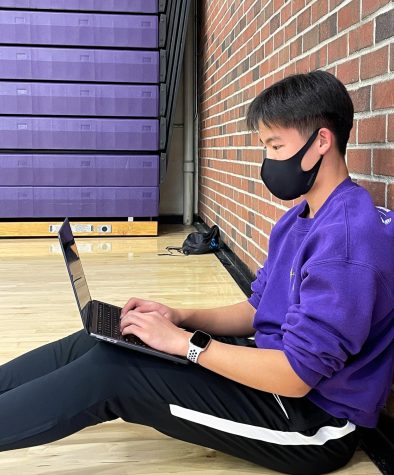 Huang says the number of people who chose not to take AP Literature is due to "the time crunch on tests and the higher requirements for the quality of writing and analysis," which Huang finds time-consuming. However, Huang finds AP Literature enjoyable as a whole, and he believes Literature teacher Jireh Tanabe, his freshman and sophomore literature teacher, is partially responsible for this.
"Ms. Tanabe prepared me for my future classes because there was also a high demand of writing and quality [in her class]," Huang says. "So I think it was similar to the expectations of AP Literature and it helped me be able to be more critical of myself when I write and revise."
Huang wants to go into a STEM-related major, but finds that he actually enjoys his non-STEM classes more. However, Huang finds that he can apply a lot of the skills he learns in his non-STEM classes to what he might major in, such as financial engineering.
"I think a lot of the humanities [classes] are the fundamentals of becoming a STEM major," Huang said. "[Not only because] they're general classes, but also because the writing skills you refine in those classes you need in order to apply them in lab reports or analysis."