Implementing affordable housing in Cupertino
Exploring Westport Cupertino and the changes it brings
Located in the heart of the Cupertino on Stevens Creek Boulevard, Westport Cupertino is a mixed-use urban area project, which was approved on Aug. 18, 2020, that demolished and replaced The Oaks Shopping Center and surrounding retail buildings. Initiated by KT Urban, a real estate development based in Cupertino, the plan was finalized to consist of 35 memory care rooms and 267 living units — with 88 town houses, 123 assisted living units and 48 Below Market Rate units.
According to the Arlington Partnership For Affordable Housing, housing is defined as affordable when a household spends no more than 30% of its income to cover the costs of the rent or the mortgage along with utility payments. Several successful affordable housing projects have revitalized undesirable areas, such as Paseo Verde, consisting of 120 well-designed apartments in Philadelphia, and the Rose, a 90-unit sustainable building in Minneapolis. 
However, in Cupertino, more housing units, especially affordable housing units, have been difficult to implement due to what former Cupertino Mayor Gilbert Wong, who is now a Foothill-De Anza Community College District Trustee, sees as the fear of change. This led many proposed projects such as Hills at Vallco, a housing project being constructed where Vallco Mall used to stand, to face strong opposition from citizens in previous years. 
"What we've noticed is that a lot of young people are more open to change versus the older people [who] want [the] status quo," Wong said. "I think that as people get older, they are so used to living in such a beautiful city like Cupertino [and] that's where the friction is in our town — how do we remain [within] our small town character, but also expand the services and needs of our city? I think it's going to take a couple of generations to educate folks to have smaller wins like Westport."
KT Urban Principal Mark Tersini, who runs KT Urban with his brother, thinks along similar lines and believes that the resistance to change took Westport Cupertino about five years to get approved and prevented the project from unlocking its full potential, especially given its location. Additionally, he finds that residents fear that affordable housing will bring nearby property value down, but according to Jamboree Housing Corporation, a housing company based in Irvine, that is not true. 
"There's a lot of affiliation with affordability making it less desirable for people and that's very unfortunate," Tersini said. "The building that the seniors will live in is going to look and feel identical to what [the] other buildings look like and [this] property [will be] managed. When you don't manage property, areas become less desirable places to live in." 
Tersini also believes it's necessary to increase housing to accommodate for the influx of high-tech workers flowing into the city through building higher and denser complexes — if this demand isn't met, there will be supply constraints, increasing prices of housing in the area.
According to the California Housing Consortium, affordable housing is important because it increases an employer's ability to attract affordable employees and remain competitive, an issue relevant to Cupertino due to its location in the hotspot of Silicon Valley. Shorter commute times would decrease traffic congestion and air pollution, increasing the quality of life. Affordable housing also addresses inequality by reducing social services costs and helping to alleviate the poverty cycle. On an individual level, affordable housing frees up families' budgets and lessens the concerns of foreclosure, reducing overall stress. 
To increase affordable housing units, California passed Senate Bill 35 — a statute that streamlined housing construction, targeting counties that had not met the state mandate for housing construction requirements — on Sept. 29, 2017, allowing projects in Santa Clara County to receive more approval and compromise on a local level, such as Vallco Town Center and Westport Cupertino, which recently had its groundbreaking on March 1, 2022.
Wong is conflicted about the bill because he believes it removes local control from Cupertino residents, but it also fulfills a "housing need" in the city, encouraging more people to live closer to where they work and increasing the number of students going to local schools.
"It will have unintended consequences, meaning that there will be more traffic [and] more people moving into our city," Wong said. "But at least that density will allow us to have a future BART station or light rail station. You have to balance the needs on both sides, so SB 35 is very controversial."
Wong initially opposed the Westport Cupertino plan due to the amount of retail units, as he didn't want to heavily change the atmosphere of the area. Yet as the plan developed, different aspects of it were approved and denied, eventually evolving to include more housing units instead. 
The project also includes numerous senior affordable housing units and Wong believes that it would be more beneficial so that "the young[er] generation [and] the old[er] generation can come [closer] together." He recognizes how projects like Westport Cupertino achieve this goal, thus gaining his support. 
Tersini agrees that seniors experience "a better quality of life when they're intermingled with the younger generation" and since some may not have been able to save up a lot of money for after their retirement, affordable housing would be a beneficial option for them. He led the initiation of Westport Cupertino and describes the project as an attempt to revitalize an inactive shopping center into a more lively and better utilized hub. 
Tersini also looks at the downsides of affordable housing for different demographics — for those who are still working and able to support themselves without outside help, purchasing a below market rate house does them a "disservice" because of the limitations that arise, such as owners only being able to sell their homes below market rate and not able to fully "capitalize on the growth of the real estate." 
Social science teacher Hilary Barron acknowledges these limitations knowing that both her and her husband, who are public service employees, cannot afford a house in Cupertino without support because it costs approximately 3 million dollars. Through the City of Cupertino's Below Market Rate Housing Program, which offers rental units to low and very-low income families and purchase units to median and moderate income families, along with other eligibility requirements, Barron was able to purchase a condo. 
"We live in a community with privately employed folks who might earn a much higher income, but I feel like [my husband and I] are still doing an essential service for the community," Baron said. "I know many teachers commute from far away, so I'm really grateful to live very close."
However, despite the progress with affordable housing, Wong still thinks the future of affordable housing in Cupertino is "bleak" due to the resistance from current residents. Tersini also thinks that current leaders need to come up with more creative ideas when addressing affordable housing such as considering traffic and how to efficiently repurpose property — however, he emphasizes the need for contemporized thinking and a more holistic view of the housing situation. 
"We need people that are not afraid to make decisions that are really going to impact the younger generation and not the older generation," Tersini said. "We have too many people that are trying to protect the past; we have to look to the future."
About the Writers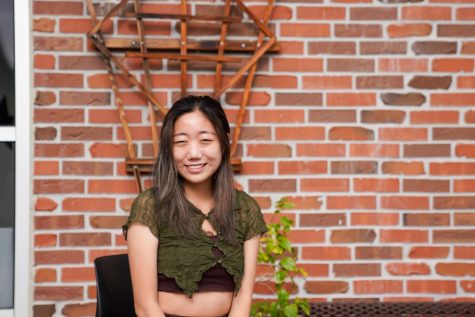 Melody Cui, Managing and Business Editor
Melody Cui is currently a senior at MVHS and a managing and business editor for El Estoque. She enjoys watching YouTube videos and Twitch in her free time.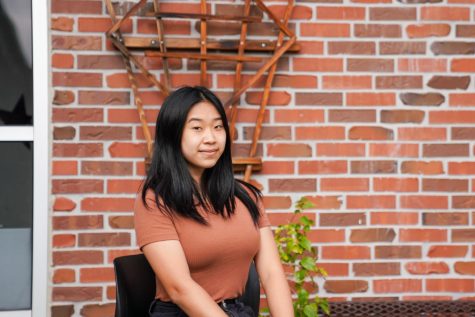 Sophia Ma, Design Editor
Sophia is currently a senior and a design editor for El Estoque. She is a member of the MVHS Color Guard and enjoys drawing, playing video games, listening to music and spending time with friends.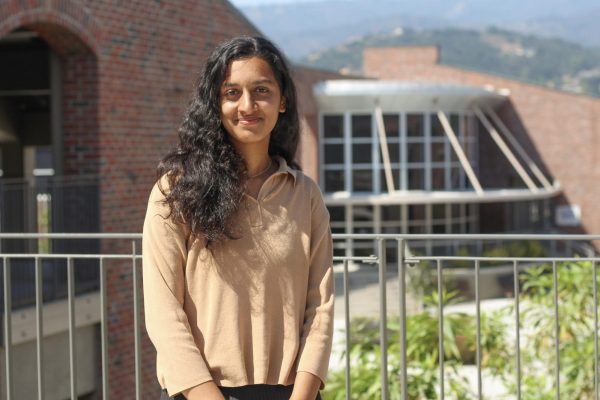 Kalyani Puthenpurayil, Co-Editor-in-Chief
Kalyani is currently a senior and a co-editor-in-chief for El Estoque. She previously served as a sports editor and is a midfielder on the field hockey team at MVHS. In her free time, she likes to read, listen to music and spend time with her little brothers and friends.