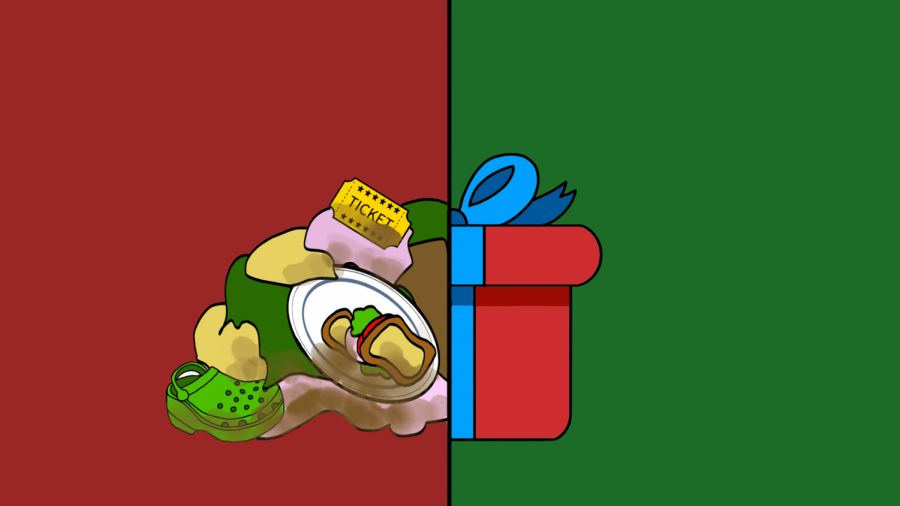 Illustration by Angela Zhang
Before stacks of brightly wrapped boxes overflowing from underneath family Christmas trees became commonplace, the holiday season — specifically, the days between Christmas and New Year's Day — was a week for immigrant factory workers to spend late nights drinking and partying in the streets of New York. The establishment of Christmas as a holiday of gift exchange is in part due to the efforts of the New York City elite to trample possible protests for higher wages by the working class. This goal, which gained much traction in the 1800s, coincided with New York City's emerging middle class' goal to limit the degree of rapidly growing consumerism that their children were exposed to. As a result, Christmas slowly shifted from a holiday of factory workers drinking late into the night on the streets of New York City to one of families seated around dinner tables laden with decadent feasts. 
Modern practices of holiday gift exchange, of course, are hardly reminiscent of the mission to preserve children's morals — indeed, the problem is precisely the opposite. The practice of exchanging gifts during holidays like Christmas and Valentine's Day has become so deeply entrenched in a consumerist mindset that the original practice of gift giving has been forgotten altogether, begging the question of whether or not the overall culture of gifts is beneficial or detrimental.