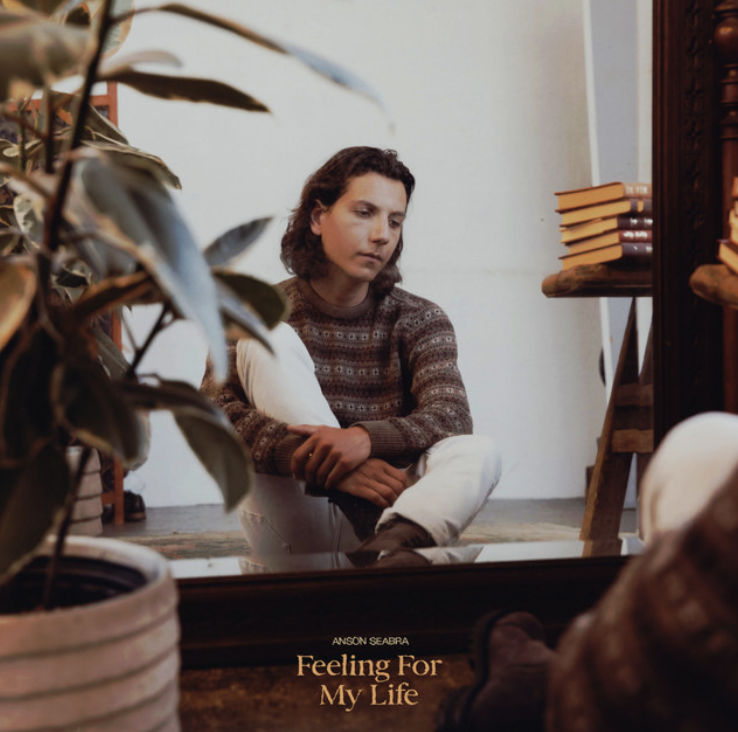 Photo courtesy of UMG/Virgin Records
Anson Seabra is notorious for wearing his heart on his sleeve, so it's no surprise that his newest EP is filled with his signature emotive style. Released on Oct. 15, 2021, "Feeling For My Life" has a tracklist of merely nine songs. However, each track has a unique factor, which establishes this album as a step up from his debut. 
Seabra acquired a majority of his fame through social media — he originally released his music through his YouTube channel, and songs like "Welcome to Wonderland" spread like wildfire on TikTok, launching Seabra's career. 

@okayemotionsThis old woman wakes up every morning to wave at the school bus #cute #fyp♬ Welcome to Wonderland – Anson Seabra
Anson Seabra's songs were oftentimes used in wholesome, viral videos that accumulated a large number of views, likes and comments
His soft voice mixed with simplistic lyricism define Seabra's unique personality as a musician, making it no surprise that his newest release is filled with these components. However, Seabra's constant repetition of this same style causes "Feeling For My Life" to be boring rather than artistically simplistic. 
Despite the repetition, Seabra's organization of the EP has to be commended — he starts off with the horrors of growing up and finishes it with him helping another individual face their fear of doing so.
"We're Not in Kansas Anymore"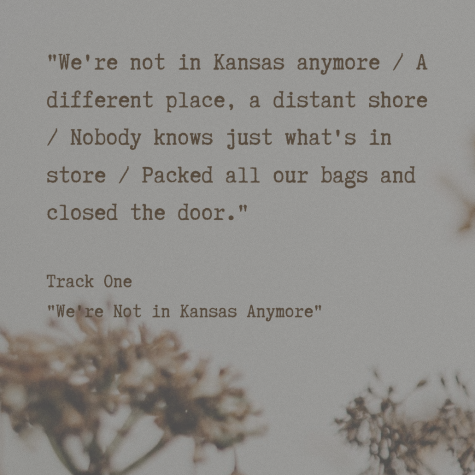 Alluding to "The Wizard of Oz," Seabra conveys his mixed emotions surrounding his move to the big city as he acquired fame, like Dorothy when she's stripped from her home and taken to the Land of Oz. 
The track begins with the lyrics, "Do you remember when our lives were all so simple? / We had the world and then some laying in our hands," indicating how this seemingly obvious reference has a subtler undertone — "The Wizard of Oz" is a kid's fairy tale, hence Seabra's reference to this in his track also conveys his desire to experience the emotions of safety and security he felt in his childhood. 
The tone of the song is somber, featuring the peaceful background instrumental and Seabra's soft voice. This unique execution mixed with the subtle references and relatively free-to-interpret lyrics are what cause "We're Not in Kansas Anymore" to be the perfect introduction to "Feeling For My Life." 
"It's Raining, It's Pouring"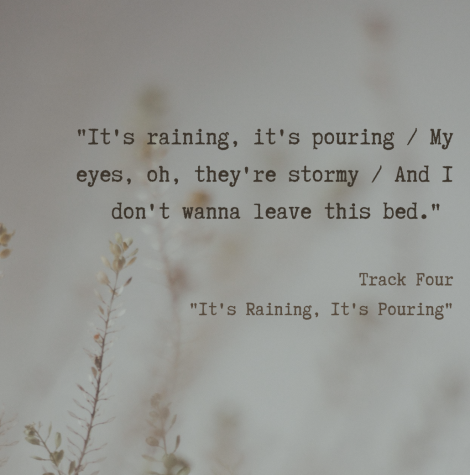 Combining the theme of innocent childhood underlined throughout the EP with Seabra's speciality in comparative language, "It's Raining, It's Pouring" takes a childish rhyme and transforms it into something beautiful. 
The overarching metaphor is comparing Seabra's sadness to a rainy day, which is made clear in the first verse — "It's raining, it's pouring / My eyes, oh, they're stormy / And I don't wanna leave this bed" and "Blue skies turn to grey now / My eyes turn to rain clouds."
When Seabra says, "We were nine clouds high, then we fall down," he conveys how once-exhilarating love can quickly shatter into pieces.
The child-like undertones of the song contrast with Seabra's emotional voice and heartbreaking lyricism, establishing this track as a multi-dimensional masterpiece that's more optimistic compared to Seabra's previous works. 
"Keep Your Head Up Princess"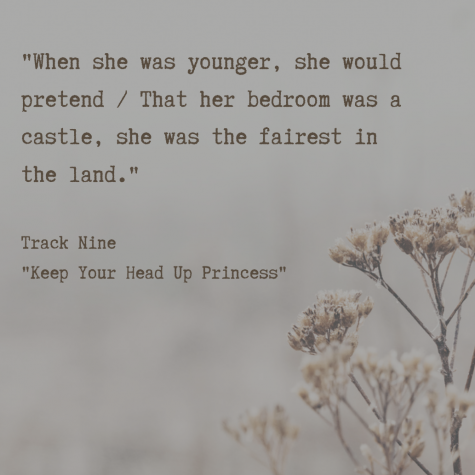 As the final track of the album, "Keep Your Head Up Princess" closes "Feeling For My Life" on a wholesome, hopeful note. It alludes to similar themes from the opening track, but Seabra is instead singing about a girl whose picturesque life fell to shambles as she grew up. 
The track begins describing the girl's childhood: "When she was younger, she would pretend / That her bedroom was a castle, she was the fairest in the land" — encapsulating the girl's sense of innocence.
However, the second verse replaces childlike euphoria with desolation: "And now she's grown up, works at a bar / She traded gowns for serving rounds from sunrise 'til it's dark." This parallel is simple, but also effective in conveying how the struggles she faces leads her to remember the beautiful aspects of her childhood as a coping mechanism.  
Originally released as a snippet in October of 2019, this track was highly anticipated by numerous fans, and it did not disappoint. 
Overall Album 
The album's cohesiveness and slow reveal of emotional growth are two components that differentiate "Feeling For My Life" from the rest of Seabra's work. 
However,  listening to "Feeling For My Life" can feel repetitive. Seabra's once-unique execution of covering sad, mature themes, like heartbreak, is losing its flair due to being the backbone of almost every song he releases. While this EP is slightly more optimistic and does have some differentiating factors, it does not add anything completely new or refreshing to his discography. 
Rating: 3/5