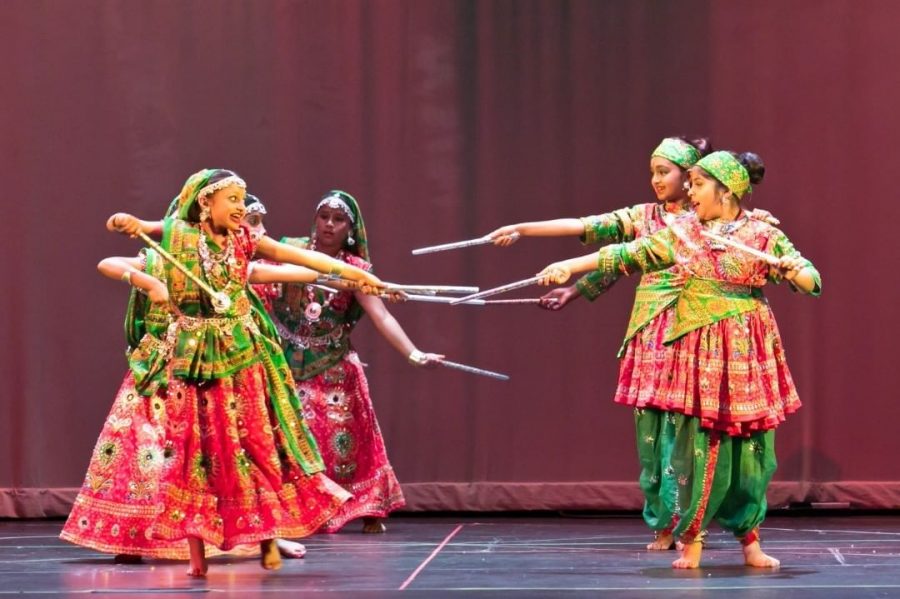 At just 4 years old, sophomore Vrinda Inani began her dance career by mastering the timing, according to her mom and experienced dancer, Priyanka Inani. The classical Indian dance Kathak is a family tradition. Her grandmother and then her mother were Kathak dancers, and now, Vrinda maintains the tradition.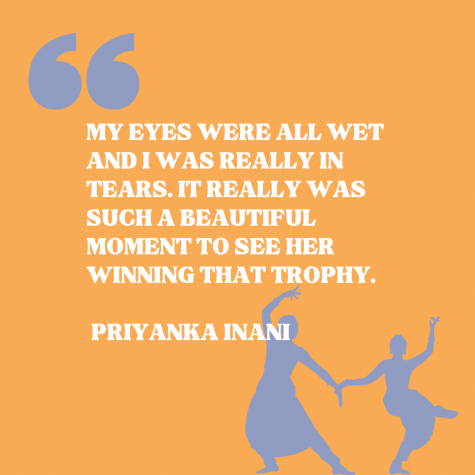 Two years after beginning dance, Vrinda enrolled in her first dance competition in San Jose. Priyanka remembers her daughter being initially nervous, but performed well enough to win a trophy at the event. That moment is one of Priyanka's favorite moments of Vrinda's dancing career.
"She did so beautifully, at the age of six," Priyanka said. "So many people just stood up and they applauded so much for her. My eyes were all wet and I was really in tears. It really was such a beautiful moment to see her winning that trophy."
Vrinda has since danced at dozens more competitions throughout the years. She explains that her parents' support of her dancing has been crucial to her success.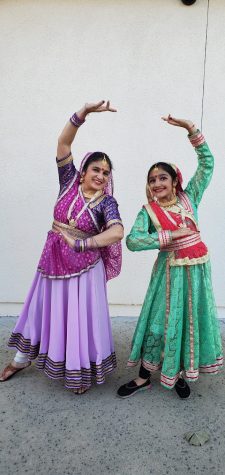 "My mom had a good amount of influence [in my decision to start dancing] in the beginning, but for now, I'm at a higher level than her," Vrinda said. "She empowered me — or kind of forced me — to do Kathak
when I was younger. I really complained about it [back then], but I'm glad that she pushed me to do it, because now I understand that it's fun and it's a good part of our culture to know." 
Freshman Mishty Bansal attends some dance practices with Vrinda, but Bansal says that she did not get to know Vrinda well until she became a teacher assistant for Bansal's Kathak class, which meets for an hour and a half each week. Unlike Vrinda, Bansal's parents did not dance, however, Bansal also believes that having supportive parents was integral in her pursuit of Kathak as her main extracurricular activity.
"When [Vrinda] started dancing, I saw myself in her and how she did every step so neat and clean— that really influenced me," Priyanka said. "[I felt] that I have to continue [dancing], I have to learn this and it really would create a stronger bond [than] what I already have with Vrinda if I [dance]."
Priyanka says that everyone should consider watching or participating in classical dance, as she believes that it's a unique experience.
"'Kathak originated from a Sanskrit word called 'Katha,' [which] means you're telling a story," Priyanka said. "The facial expressions, the gestures, the whole story is told by how you express yourself on the face and eyes and [it's] really beautiful when all things are put together."