Discovering Depop
Exploring the impact that Depop has had on my mother and I's love for fashion and in entering sustainable shopping options
Neither of my parents grew up with money, and for the majority of my childhood, neither did I. We are a family of immigrants who moved to America in desperate need of a fresh start. My mother was a teenager when she had my brother and I, so it was almost as if we were all growing up together. 
Despite facing the challenges of being an immigrant in America, my mom retained her love for one thing: fashion. In fact, she learned a lot of English from reading the fashion magazines at grocery stores, ones she would never purchase because she didn't want to waste money. Her love for fashion was always put on the backburner and the majority of our family's money was funneled into essentials only. At some point, she stopped picking up the magazines altogether, because she felt like she was letting herself dream too much.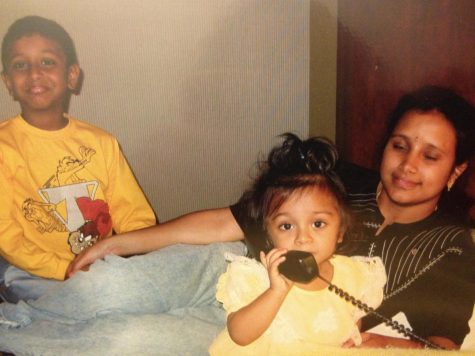 My mom made sure my brother and I never felt the impacts of our economic situation — she would spend money on anything we wanted. But the money spent on my brother and I left little room for her to buy what she wanted — although she loved fashion, she didn't buy a single piece of clothing that wasn't from Ross: Dress for Less for the first 16 years of my life. 
My mother has passed on her love of fashion to me over the years, and I have dreamed of working in the fashion industry. As I grew older and learned more about the fashion industry, however, I began to resent that we could only afford Ross — not only because of the limited selection of pieces, but also because I felt upset about consuming fast fashion. But my family had little choice: more often than not, sustainable clothing is incredibly limited to individuals who can afford to shop at high-end designer companies. 
— 
Yet, my belief about the elitist aspect of fast fashion has shifted a little recently — over quarantine, I discovered and familiarized myself with Depop, a shopping app. Despite my initial assessment of it being merely a sketchier version of Amazon, I grew to love the sellers on the app and the affordable yet fashionable second-hand clothing. Depop brings thrifting to the digital world, and allows customers to shop for clothes (sometimes even designer) sustainably, and at better prices. 
While Depop currently seems like one of the more efficient and well-designed applications working towards eliminating the consumption of fast fashion, many alternatives such as Etsy, Poshmark and ThreadUp have followed suit. These applications have helped pave a generational shift towards democratizing sustainable fashion.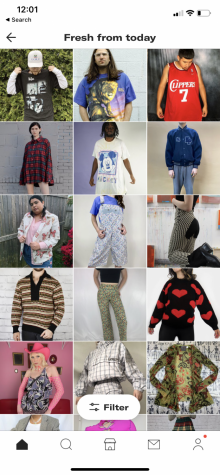 My appreciation for Depop specifically grew because of its simplicity and the way that its algorithm accurately curates pieces that the user is likely to  be interested in. Depop also gives everyone, regardless of their age, an opportunity to express their interest in fashion by buying and selling. The app is accessible even for those who are in financially difficult situations and can't spend excessive amounts of money on sustainable clothing. 
Shortly after discovering it, I introduced Depop to my mom. It was through Depop that I finally got to see my mom excited about affordable, beautiful, high quality clothing that was not damaging to the environment. Watching her scroll on the app reminded me of the times a younger me watched her pick up fashion magazines at the grocery store. Seeing her indulge in a hobby that she had sacrificed for so long in order to support my brother and I was incredibly rewarding. 
My personal triumphs with Depop are a microcosm of its potential to establish greater feats in the world of sustainable fashion, and while online thrifting is not a complete solution to the issues caused by the inaccessibility of sustainable fashion, I do believe that technology can be. 
— 
This fall, I will begin pursuing a career in technology — one of the reasons that I chose this avenue was so that my impact on sustainable fashion could extend further than my family. Seeing my mom sacrifice so many of her personal values and desires in order to afford clothing for my brother and I has made me value everyone having accessibility to quality fashion and avoid the perils of fast fashion, regardless of their annual income. It may not be in the format of another app, but I believe that some form of technology — along with cracking down on corporations that exploit their workers and therefore perpetrate fast fashion —  will help us further eliminate consuming fast fashion, whether that's some form of solar powered fashion or 3D printed fashion. 
I hope that someday, my intersecting loves — for my mom, for fashion, for Depop and for technology — will make an impact for everyone setting down fashion magazines in grocery stores.