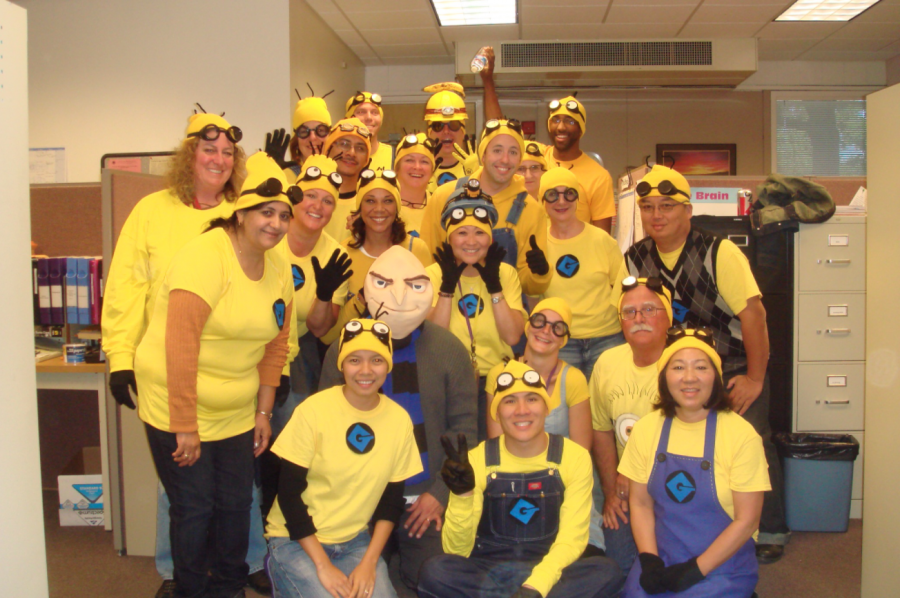 Watching students she has known throughout their high school career walk across the graduation stage is one of school psychologist Sheila Altmann's favorite aspects of her job. As Altmann's students receive their diploma, she always has a flashback of them in freshman year — most likely struggling if they were in need of her assistance — and appreciates how far they've come as graduating seniors, as well as the journey required to get there.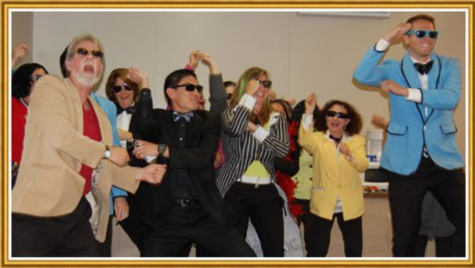 Altmann recalls being inspired to become a psychologist the summer after graduating high school while working at a summer camp. Because she loved working with children, Altmann thought she wanted to be a teacher. However, after teaching trampoline at this summer camp, discussions about a child reluctant to play changed her outlook on her future job.  
"I noticed some children who were really sort of lethargic and they wouldn't work on anything," Altmann said. "They didn't want to jump on the trampoline, which was very unusual. Usually, [for other children], it was a fight to keep them off. And when I said, 'Oh what's wrong with Johnny?' [other camp counselors would] say, 'Oh, he's hyperactive,' and it's like hyperactive? He's not moving and he won't do anything. They said, 'Oh yeah, cuz he's on medication.' So I got very interested in the field of hyperactivity and attention deficit disorder and that's sort of what started me on that path."
As a school psychologist at MVHS, Altmann works with both the counseling and special education department. Through this combination of departments, she met Paula Dowell, an education specialist. According to Dowell, her first impression of Altmann was, "Jesus, she's one confident lady" and because of their similarities in both the education field — Dowell has a master's degree in clinical psychology — as well as their personal interests, like theater and going to dinner together, Altmann and Dowell grew to have a close relationship.
At one shared dinner, Dowell remembers a specific instance where Altmann called attention to an older woman whose husband was treating her in a rough manner.
"He was kind of gripping her hands, and she couldn't feed herself so he was stuffing food in her mouth and [Altmann] went out of her way to help," Dowell said. "She  brought that to the attention of a police officer who happened to be there. She just goes out of her way to be that advocate for people. I don't know how else to express it."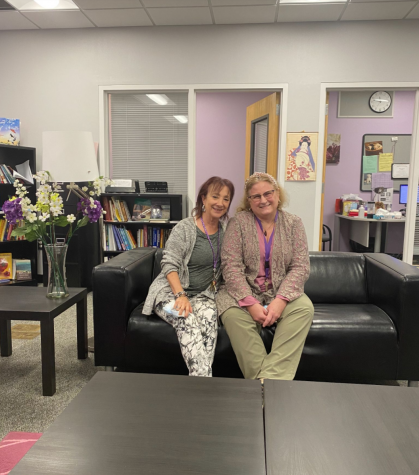 Dowell claims that the care and desire to advocate for others in situations outside of MVHS also reflects in Altmann's work through the lengths she goes to in aiding her students. Dowell says that Altmann goes, "beyond the call of duty" and has seen her helping students in the hospital as well as, just in general, being there for all her students. 
"She's gone way outside of what you think a school psychologist would be doing. She just really cares about students," Dowell said. "She's able to stand up for students and that's what I like about her, she puts that first."
Like Dowell, counselor Clay Stiver admires Altmann's willingness to always do her best to stand up for her students. According to Stiver, Altmann is very detail oriented, patient and caring in explaining what support is available for her students, even going so far as to form relationships with parents of her students. He explains her help reached "beyond the student, it was [for] the entire family" and also "outside the box."
"I've always appreciated her willingness to be creative and ask the tough questions and if [the answer was] no, it was a no, but at least she was always doing what's in the best interest of the student," Stiver said. "That's something I'll never forget about her — the students [are] her focus. At times I wish she would not spend as much time because she just work[s] so damn hard, she's here until sometimes five, six or seven at night. She just puts in so much time and care and that's one thing I've really learned is just the creativity that you can get when it comes to supporting kids."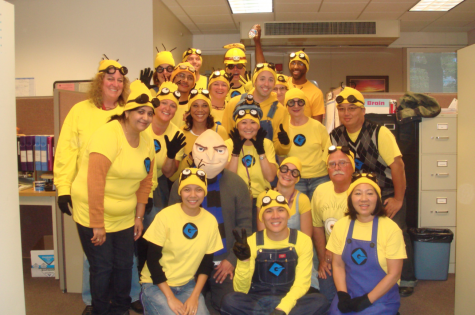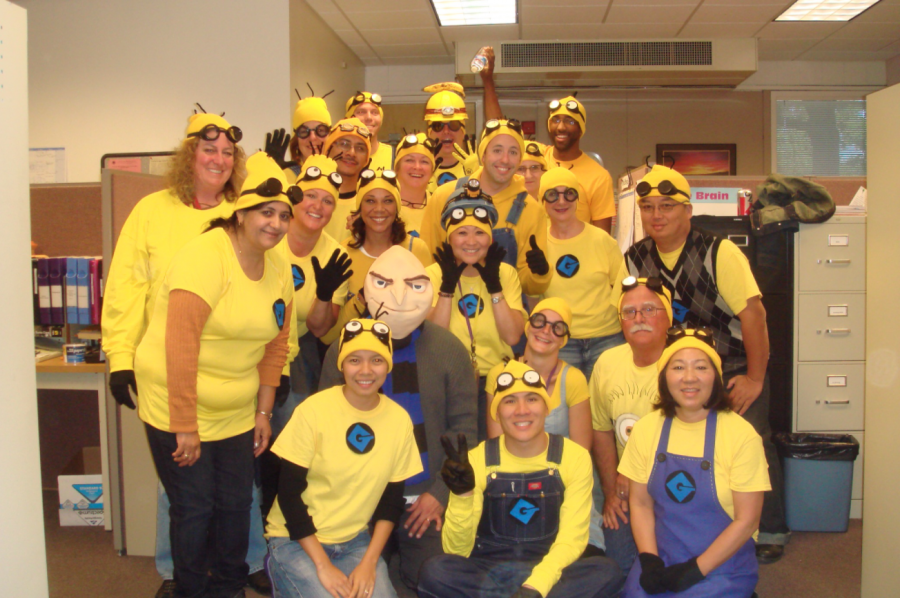 Altmann finds that these connections she makes with her students, after supporting them throughout their high school careers, can last past high school and into adulthood. She has stayed in contact with one of her students through Facebook and was invited to her wedding. 
Altmann also worked at Fremont High School for five years, and through her time at MVHS, she also noticed how the culture of every school is different. Through her experiences at both schools, she found that she was able to compare the cultures, slowly adjust to the new school and then begin to understand how to meet the demands of the students at specific schools. 
Stiver sees a relation between the way Altmann transitioned between schools and how Altmann researches and stays current with patterns of different social emotional problems occurring among the students at MVHS.
"She tries to stay up on the hot topics in education and in teens and mental health, and she's always working on professional development," Stiver said. "She still stays in tune with what teens are going through and social media and how that's rapidly changed the landscape of counseling in the last 15 to 20 years."
After Altmann's career, Dowell says she, "wishes her the best in the next phase of her life" but will also miss her not being around on campus.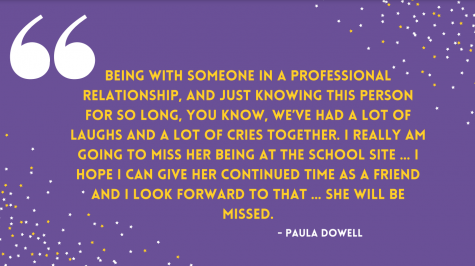 "Being with someone in a professional relationship, and just knowing this person for so long, you know, we've had a lot of laughs and a lot of cries together," Dowell said. "I really am going to miss her being at the school site. She promises that we'll still stay in touch, but it's easier when you're at the school site with your friends because they're right there. I hope I can give her continued time as a friend and I look forward to that … She will be missed."
According to Altmann, despite missing some aspects of her job, she is excited to sleep in as waking up early is "against her natural biorhythms." Waking up for school at 6:30 sometimes makes her think she is in the wrong job, and she prefers to go about her day at a leisurely pace. 
Her last piece of advice for MVHS students is centered around the topic of balance and self-compassion. 
"I think something that comes up very often with some of the students is, I would like the students to practice self compassion and kindness to themselves," Altman said. "They're so hard on themselves and they have such high expectations and often can be so self critical so I'm always saying, just be your own best friend or what would you say if your best friend was having this problem or feeling this way. They can be very kind, understanding and supportive when it's a friend but they don't always allow themselves that same compassion."