While on the way to visit family in Malaysia, junior Colin Ong and his parents went to find a restaurant in the city of Hong Kong during a layover. After meandering around, they found their destination at the end of a backwater mall, where in a small hole in the wall they accidentally discovered a Michelin star rated Malaysian restaurant. This shop served satay — a Malaysian dish composed of grilled meat on a stick seasoned with spices — that was so delicious, it ignited a newfound interest in finding places like it for Ong. 
"It's just something that my family does for fun, especially me and my mom, because we're both very adventurous when it comes to food and we both enjoy food a lot," Ong said. "So wherever we go [to], say, China, Japan, Hong Kong, Malaysia, Malacca, Bali, we'll always try to find something unique and something interesting to try out there, because we might not come back there again and why not?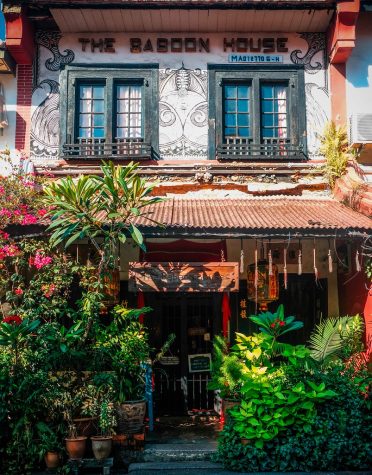 Since Ong usually spends his summer in Malaysia with family, he's made several restaurant discoveries, his favorite being a place called Baboon House in Mallaca, Malaysia. Beyond having one of the best burgers he's had, Ong appreciated how it was more stylish than what the inconspicuous exterior portrayed. Possessing a pleasant forest-like vibe with baboon statues, plants and trees, while keeping an intercom system to seat customers, the restaurant's unique flair made his experience worthwhile.
On the other hand, junior Edgar Tsai's experience walking down the alleyways of Taiwan's capital city, Taipei, allowed him to experience the street food life through the city's night markets. Closed during the day, Taipei's night markets are a collection of street vendors selling a variety of "quick eats" — oyster omelets, stinky tofu and bubble tea.
Although the night markets are flashy and full of bright neon signs, Tsai recounts how they can be quite crude in their presentation, since most of them are not directly situated inside buildings and instead have stalls set up outside a festival style structure that is conventional throughout Taiwan.
"I'm used to going into night markets where [the ambiance] seems to be pretty shady, [and] doesn't really look like an actual restaurant, but people in Taiwan are accustomed to eat food served from dark alleys," Tsai said. "So it doesn't really affect me that much, but whereas if it were a foreigner, I don't think they would feel very comfortable with my [cultural] preferences."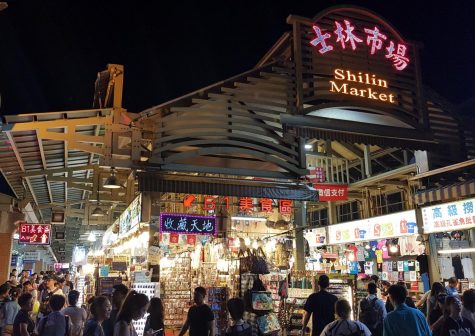 While some restaurants dictate their presentation through a certain theme, others define their ambiance through the cultural origin of their food. Freshman Vincent Hu's favorite restaurant, Hunan Impression in San Jose, heavily contrasts the stylistic entrances and hidden elements of Ong's thematic establishments, but gets right to the point with its culturally authentic decor and comforting Chinese dishes.
"Overall, the presentation of [Hunan Impressions] isn't really [of] much importance," Fu said. "In a restaurant, obviously the food just has to taste good. For Chinese restaurants, maybe don't anticipate [good food] if it's an Americanized version, [but in authentic restaurants] you know that you're actually getting what you would get in China."
Similarly, another traditional restaurant Ong found was a ramen establishment called Wajo Ryomen Sugari-Kyoto at Nishiki Market in Kyoto, Japan. He and his family had been in Japan for winter break his sophomore year, searching for Nishiki market dishes like its famous burnt ramen. Eventually, they stumbled upon a four foot tall wooden door embedded in a wall, which led to him encountering another restaurant with a unique interior.  
According to Ong, the door leads to a long wooden corridor usually filled with people waiting for food, with a little vending machine at the end of the hallway that dispenses ramen tickets, which can be redeemed to get specific dishes. The restaurant consists of a circular structure, where the wooden hallway leads outside to a backyard, filing into another room where guests are seated. After Ong and his family were seated at a table, chefs prepared the ramen in front of guests, which Ong learned was a cultural practice. Little revelations like these were important in strengthening his relationship with food and cuisine.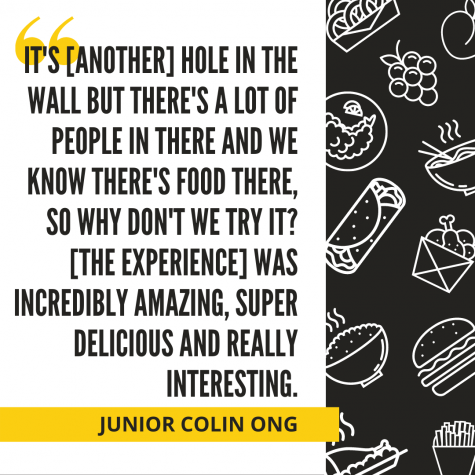 Overall, Ong finds the aspect of discovering these unique restaurants by accident to be most appealing. According to him, the pleasant surprise of getting past these restaurants' underwhelming exteriors and appreciating the interior aesthetic is a reward unto itself.
"I like [the appeal of] a new discovery, especially with the restaurant in Nishiki Market because we found it utterly by accident." Ong said. "It's [another] hole in the wall but there's a lot of people in there and we know there's food there, so why don't we try it? [The experience] was incredibly amazing, super delicious and really interesting."