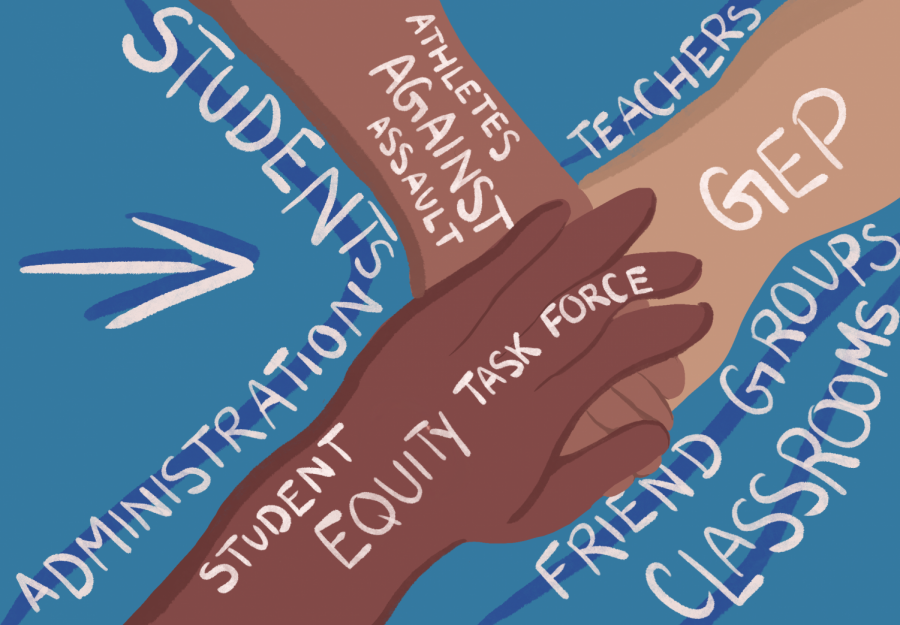 Graphic by Oishee Misra
Starting in March, several students within the MVHS and FUHSD community began sharing their stories of sexual harassment and assault through social media. What began as a few posts soon gave rise to what many have been referring to as the #metoomvhs movement, as survivors and allies continue to advocate for justice and prevention.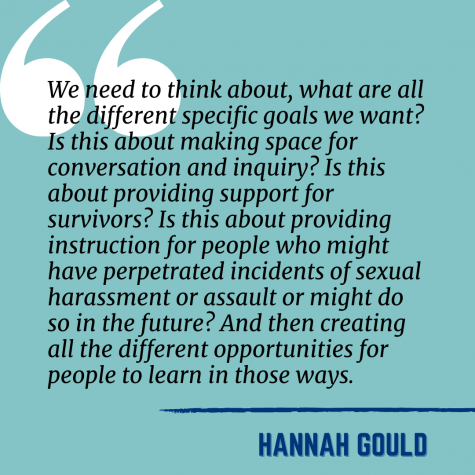 The movement has manifested in a variety of ways, including conversations within friend groups, families and classes. Many student-led groups have pursued initiatives such as the Girls Empowerment Club's (GEP) feedback collection, the Athletes Against Assault group's petition and the Student Equity Task Force's plans to implement an Advisory lesson about consent. This story examines how teachers like English teacher Monica Jariwala and English and Theatre teacher Hannah Gould, among several other staff members, are advocating for systemic changes. In conjunction, Principal Ben Clausnitzer, Athletic Director Nick Bonacorsi and Associate Superintendent and FUHSD Title IX Coordinator Trudy Gross are looking to implement the student and staff feedback that they have recently received.
"We need to think about, what are all the different specific goals we want?" Gould, who also co-advises the Student Equity Task Force, said. "Is this about making space for conversation and inquiry? Is this about providing support for survivors? Is this about providing instruction for people who might have perpetrated incidents of sexual harassment or assault or might do so in the future? And then creating all the different opportunities for people to learn in those ways."