Good Morning, Collin. Good Night, Mom.
How my mother's morning calls helped me persevere through a tiresome quarantine
Ever since I was 13, my mom and I have been separated. Not by the six-foot spacing that we have gotten accustomed to over the pandemic, but a 6,171-mile gap, to be precise. I lived under the calm blue Cupertino sky, while she resided underneath the skyscrapers of Shanghai. She would visit me for a month each year, but a month would never be enough time to catch up on a whole year's worth of absence. 
I would spend as much time as I could with my mother, but it almost felt like I was just catching up with an old friend — she didn't feel like the same mother I had when I was younger. To be fair, what did I expect? How were we supposed to grow closer together when we felt so far apart? She had no clue, no insight whatsoever, about what my life was like.
I would try my best to strengthen our bond when she was here — I'd spend late nights teaching her how to play board games like Settlers of Catan and binge my favorite Korean dramas with her. To show her glimpses of my social life, I'd ask her to give my friends and me rides, and I would take her on a tour of the awards in my bedroom that I'd accumulated in that year's time. However, while I slowly felt more comfortable being around my mother, the distance was no longer the real problem — it was time.
Hours turned into days, and weeks would fly by until before we knew it, the month was gone. My mother would leave with the same words, "Call me often!" But those words never translated into actions. The 16-hour time difference was always too hard to overcome; in the past, I had always been busy late at night studying for classes or in a hurry in the mornings to get to school, and the thought of talking to my mother never really crossed my mind. That was until we moved to distance learning this year.
Unfortunately, like all other parents, my mother receives Schoology emails when I'm doing poorly in a class or missing school. This year, she began noticing that I was missing a lot of classes, and I told her it was too hard to wake up in the mornings to join my class Zoom calls. Her solution was to call me over WeChat in the mornings to make sure I would be awake for school.
Initially, it was a pain to hear an obnoxious ring and pick up. I'd barely wake up and say a few words to my mother, and after she hung up, I would shut my eyes for another five-minute nap only to wake up an hour later — oops, I missed class again. However, as she continued to call me each morning, her solution slowly began to work, and I started to miss fewer. And more importantly, because of our renewed and more frequent contact, I once again felt a connection with my mother.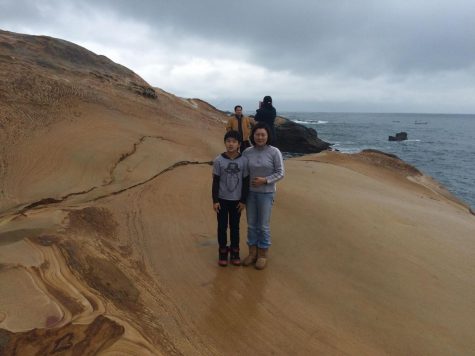 Our talks in the mornings mainly consisted of me asking her what she had done with her day and her asking me what I planned on doing with mine. However, sometimes I wouldn't wake up to her calls until just two minutes before class started, and while she wouldn't be able to have a long conversation with me, her short morning greeting would be enough to power me through the day. Her small gesture every morning made me realize that we still both cared about each other and that she supported me despite being an ocean away. Despite our lack of communication throughout the years, I now knew that she had been cheering me on in spirit all along. 
This year, it was extremely hard to stay connected with my friends and family who I used to see on a daily basis, and the fact that many of these connections were inevitably becoming weaker was definitely a hard pill to swallow. However, when my relationship with my mother, one that had been in a precarious state for quite a while, started to show signs of hope again, I slowly started to look forward to waking up in the mornings, even if she just called me to say two words before she went to bed.
Eventually, these short greetings turned into more meaningful conversations. I would tell her about my plans for the future, for college, and she would tell me her stressful stories from her company. She became the supportive friend who would give me life advice but also lecture me for my misbehaviors (AKA missing class).
Even with all the life advice, the most important thing I've realized is that sometimes, the smallest things matter the most. My mom spends five minutes of her time each night to make my whole day special. Her efforts to wake me up in the mornings remind me that she is always going to support me through everything I go through — despite time differences or distance.