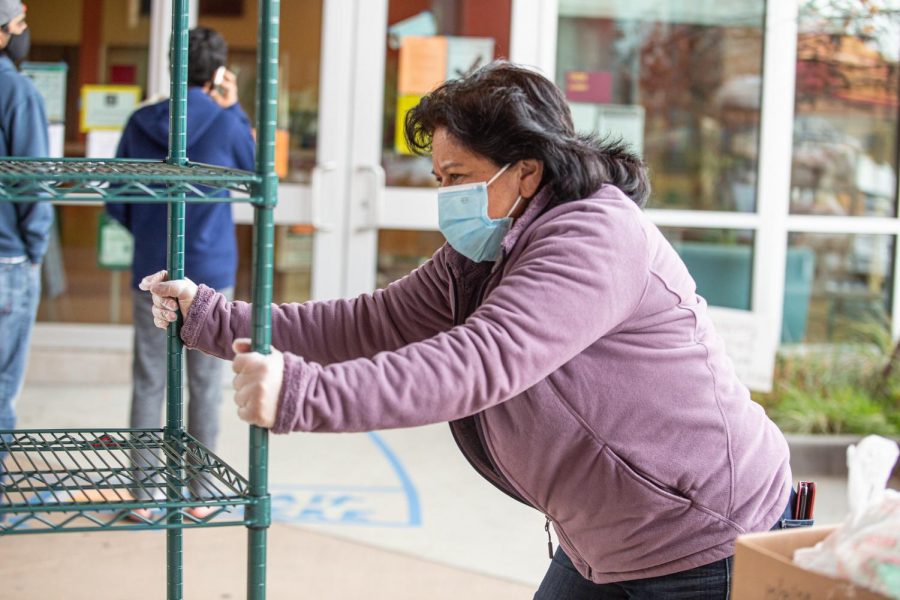 Jacqueline Ramseyer Orrell
When MVHS students left campus in March of 2020, the long duration of distance learning was unanticipated. Nearly a year has passed since then, and the campus they left behind looks drastically different — construction in the A, B and C buildings has ended, and the academic quad has been redesigned. In the upcoming summer and beyond, the D building and the courtyard between the C and D buildings will be remodelled and the pool will also be replastered. Construction was initially meant to occur over the span of two years, but as an unexpected silver lining of distance learning, this process has been accelerated.
Not only has the campus changed, however, but so have the lives of MVHS staff whose jobs are campus-oriented, such as site technician Chris Kenney, head cafeteria manager Debbie Herrera and day custodian Isidro Goncalves.