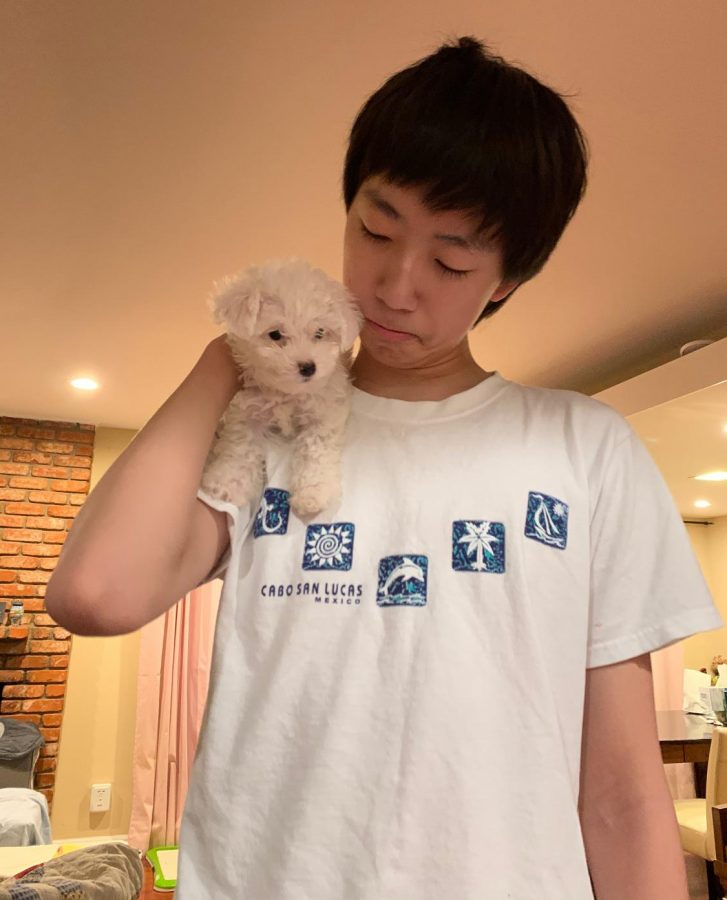 Photo by Annabelle Wu | Used with permission
In early July, senior Vibha Iyengar adopted a rescue dog, who is now almost four months old. While her family was initially considering naming the dog Iroh after the "Avatar the Last Airbender" character, his personality and distinctive face marking shifted their focus to another character in the same TV series, Zuko.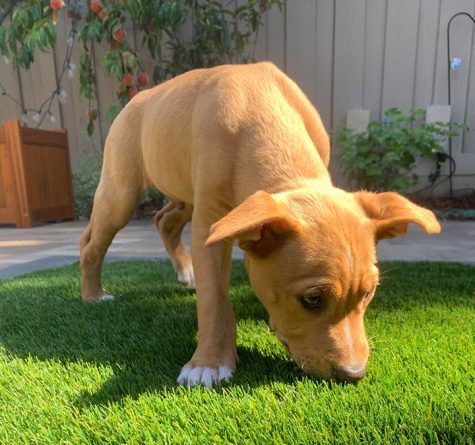 "His fur looks like a golden fire in the sun," Iyengar said. "He started warming up to us after 24 hours and chomping [on] everything, but he's a sweetheart."
According to Iyengar, Zuko has a duality in being both shy and fearless and "thinks he's bigger than he actually is," which she credits to his previous experiences. 
"He's also overcome a lot of obstacles at a young age — he was in the streets for a while before his mom and siblings were rescued," Iyengar said. "After that he bounced between shelters for about five weeks."
Iyengar says she has been trying to convince her parents for 16 and a half years to get a dog. According to her, without COVID-19 her family would probably never have agreed.
"Literally every single occasion that you can ask for a dog, like my birthday or Christmas … I'm like, 'Can I please have a dog?'" Iyengar said. "It finally happened because I could convince my parents that we'd be home more often with quarantine and since we do know quarantine's extended, at least for … the first semester, I can pay more attention to him."
The extended quarantine allowed junior Marvin Wu and his dad to make their home more pet-friendly. They used their free time to take out all the carpeting in their four bedrooms to prepare for their first dog, Mochi. Later, in mid July, a two-month-old white maltipoo joined their family. According to Wu, their "classic Asian family dog" plays with his grandma while he and his sister are in class and their parents are working from home.
"I think [quarantine is] definitely kind of spoiling her, because if we didn't have quarantine or COVID didn't happen, we wouldn't be spending so much time at home with her and just playing with her whenever we have some time free between classes or between meetings," Wu said.
Although Iyengar's parents also agreed to getting a pet due to the increased time spent at home, she cautions against rushing to get a pet during an uncertain era. Through her experience working at a vet clinic and talking to other pet owners, she's heard that many owners regret not giving their pets as much attention as they are able to during quarantine. While she recommends getting a pet, she emphasizes the importance of having enough time to take care of them.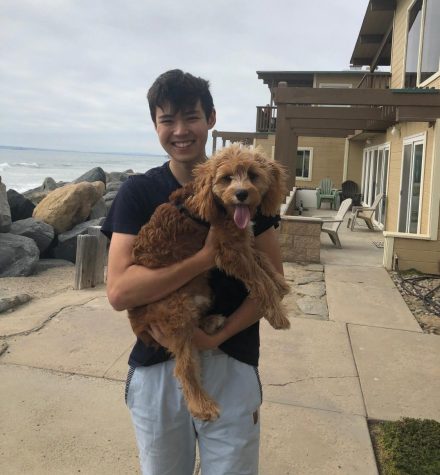 Senior Sawyer Day got his seven-month-old cavapoo, a half Cavalier Cocker Spaniel and half poodle, in February. Compared to the 200 pound English Mastiff Day he had a year and a half ago, his new puppy Buddy is "a lot more work" due to his high energy levels — Day and his family are always doing some activity with him. 
"This entire time we've had Buddy, we've never left him alone," Day said. "He actually has separation anxiety … When quarantine ends, we'd probably just give him to our neighbors if we ever leave the house, because I'm pretty sure he's gotten so used to us that if we were to leave him alone for a few hours, he would have a heart attack."
According to Day, he experienced difficulty socializing Buddy while training him in quarantine. Eventually Buddy was able to socialize with Day's sister's 120 pound Newfoundland, Appa, coincidentally also named after an ATLA character like Iyengar's puppy.
"When [Buddy] first saw [Appa] … [he] peed [himself] because he got so scared," Day said. "But [my sister] stayed a few weeks, and after the first week, [Buddy] was annoying [Appa]."
Day's family spends a lot of time with Buddy, taking him on three walks a day. Similarly, after Zuko got his shots, Iyengar started spending more time outside by running with him. However, in terms of puppy socialization, she is still wary of strangers she meets and doesn't allow them to pet Zuko. At home, Iyengar enjoys having Zuko in her room during Zoom classes, especially during awkwardly silent breakout rooms. 
"[Having Zuko has] definitely made [quarantine] a lot better," Iyengar said. "He's basically become my world so I try to base my activities and life around him now … He loves to climb the stairs, because he's just learned that. So he'll come up the stairs and try to sit in my lap and look at everybody. The last time I didn't watch him for a couple minutes he bit through my computer charger."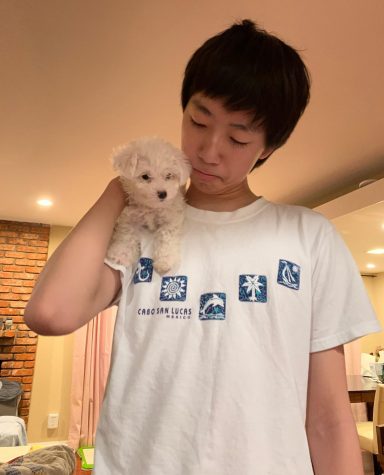 While Mochi is too small for Wu's family to feel comfortable walking her, Wu says Mochi has made his quarantine experience more lively. However, since Mochi cries after waking up, their family has to wake up a lot earlier, anywhere from 4 a.m. to 6 a.m., according to Wu.
"Having Mochi definitely is a [much] happier experience," Wu said. "Whenever I see her I just admire how cute she is, or how insane it is that we actually got a pet so fast. [She] has definitely boosted our family morale."