It's okay to take it easy
Why we need to decrease expectations of ourselves during COVID-19
You just have to try this new workout routine.
Ten tricks to improve your productivity by 30 percent. Number eight will surprise you.
Email lists, Instagram ads and even our friends are anxious to tell us how exactly we should spend the newfound time we've gained from the COVID-19 shelter-in-place. As you watch someone bake their third loaf of bread and paint their shoes, the hobbies you were planning to revisit when you weren't so busy often come to mind. 
If they're truly enjoyable activities, then by all means, go for it. And don't feel guilty for enjoying yourself during quarantine, either. You can't be a productivity machine forever, and certainly not in the midst of a pandemic.
But if you don't have the motivation to immerse yourself into new hobbies, that's completely fine. Much of the world is on pause, and you can be too. After online classes, extensive assignments and spending time trying to comprehend our current situation, relaxing with a snack from Costco and your favorite show is a good idea. 
The "normal" MVHS student is typically busy trying to balance schoolwork, extracurriculars and standardized testing. Now that shelter-in-place orders have made online systems the norm, classes have moved to a credit/no credit grading system, many extracurriculars function very limitedly and AP testing has shifted to a much shorter online test, with details about upcoming testing dates and formats being constantly updated. There is no certainty, no constant travel to and from meetings, no games and no club meetings.  
We're told by parents and admissions counselors that it is the perfect time to get a head start on college applications and to start drafting those UC essays with our intended major in mind. We're told we should also flood professors with emails for remote internships and research opportunities. We're told it's the most suitable time to study for standardized tests.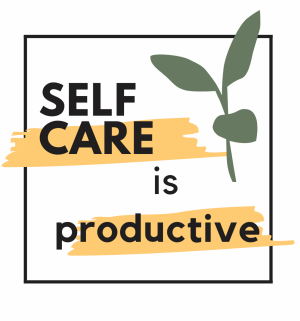 But it's also the perfect time to do nothing. Still, a strong feeling of guilt has accompanied the majority of students who've reacquainted themselves with boredom and the freedom to be appallingly lazy. It may be hard to accept, but it is utterly useless to make quarantine a productivity competition. We have the privilege of feeling guilt about being idle.  
Beating yourself up about not following the same productivity standard as you did before the crisis is counter-productive. Feeling guilty is incredibly energy exhausting, and you can't even fully enjoy the activity you're feeling guilty about. This doesn't mean we're excusing unhealthy behavior, though. Instead, we should be more forgiving towards ourselves and our bad days, as we are with our loved ones. Commit all your energy to enjoying yourself — you know your mental health needs it. 
If anything, COVID-19 should enforce that taking care of ourselves is still the most important task. Whether it's taking a break from the headlines or taking another nap, taking care of yourself is productive.
If we don't check off all the tasks on our to-do lists, if we don't follow our colorful Google Calendars scheduling each minute into a realm of productivity, it's okay. Take joys in the small wins — yes, that includes getting out of bed. 
Ten tricks to improve your productivity by 30 percent. Number eight: self-compassion. The stress we're feeling can be comparable to trauma on some levels, from isolation and an uncertainty about the future. It'll be impossible to return to society as if COVID-19 never happened. If we don't learn a new language or instrument, at least let us learn how to enjoy ourselves and freely experience our emotions.