The Bachelor franchise needs to increase diversity in its cast
Exploring one of the biggest issues within the franchise
Every year, 30 girls gather in a luxury mansion, trying to win the heart of a man and be the woman that he, the Bachelor, proposes to. Later, one of those girls reverses the role and in turn, is to be won over by around 30 men, all of whom also fall in love with her at first sight. Then in the following summer, girls and boys from previous seasons regroup in a remote paradise island trying to find a partner.
For those who haven't watched any shows of the Bachelor franchise, this may seem like a confusing and absurd reality show. But for those of us who do occasionally tune in to catch up with the latest gossip between the contestants, it's difficult to look past the drama and notice the obvious flaw within the show: its lack of diversity.
Each season starts off with a couple of girls who aren't white but they all seem to be eliminated in a couple of weeks. Even before being eliminated, they receive less screen time, while the white girls always seem to the frontrunners. And almost always, the final three are white. 
In 2012, two black men who auditioned for the Bachelor, Christoper Johnson and Nathaniel Claybrooks filed a lawsuit against the Bachelor franchise for discrimination for not casting people of color as the main bachelor or bachelorette of the seasons. The case was dismissed on the basis of the First Amendment and that casting decisions were up to the producer, but the lack of diversity continues to be a problem for the series.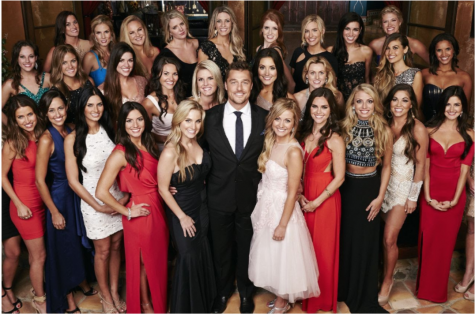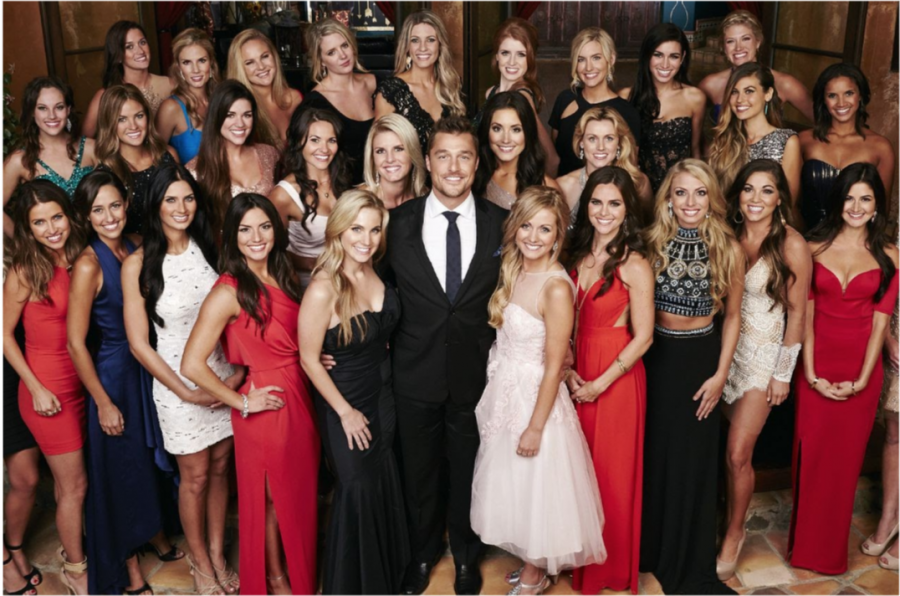 This image is from 2015 (season 19) with only one minority cast member, and the show's just finished up its 24th season with bachelor Peter Weber, and the cast looked like this: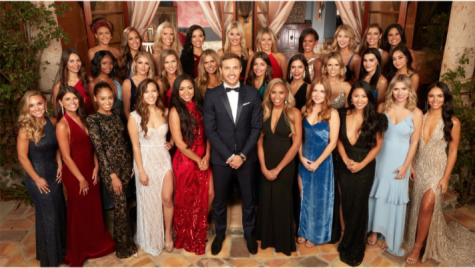 The efforts made by the producers from 2015 to 2019 to increase diversity are simply not enough. The message that televised, romantic love can only happen between white couples continues to be an unfortunate, recurring theme throughout the Bachelor universe.
On the other hand, the show also perpetuates unhealthy body images for its consumers. For the most part, all the women are skinny and tall on the show, which is discouraging, considering that the majority of American women don't have the "perfect" body type. Not only does this expectation affect women, but the Bachelorette also projects the "perfect" male body type in the contestants on the show.
In response to these claims about body image, the producers have stated that although they are ready for diversity within the show, it's ultimately all up to the man who is choosing the women. Senior Vice President of Alternative Series, Specials and Late-Night Programming at ABC Robert Mills states, "A lot of it does revolve around who the lead is and who the lead wants to date. What you don't want to do is say, 'We're going to put on somebody who's more curvy,' and then they're gone the first night. It's hard, but we're all for as much diversity as possible."
These statements perpetuate stereotypes and are frankly not a good look for the franchise, as it implies that the suitors they choose after rounds of casting are shallow and only fall in "love" with the people for their looks. 
There have only been a couple of plus-size women who have been cast on the show but they've never made it far enough to be successful or win the show. It's hard to even see if the men are shallow enough to base their decisions solely on appearance, because the women have always come in the same race and size, with a few exceptions.
It means so much to me that ABC has incorporated such diversity into this season of the Bachelor pic.twitter.com/Os831ClhqU

— tooch (@donttoochme) January 8, 2019
Plus-size model Bo Stanley joined the cast in season 19 but was eliminated the first week. The show selected Rachel Lindsay as the first black bachelorette in 2017 and the show faced a 1 million viewer decrease compared to prior seasons starring white women.
This decrease in viewership illustrates that the changes in diversity we want to see in these shows starts with us. These minority contestants typically have fewer followers than their white counterparts, which leads to less fan engagement and ultimately fewer viewers. To send the message that we want to see more men and women that look like ourselves, we have to make an effort to watch these shows when they make changes in their casting.
Television revolves around getting the most viewers and receiving the highest ratings. However, these stereotypes make the Bachelor franchise a toxic show that needs to make some serious changes. Its lack of diversity is not even close to representative of our own society, and it's frustrating to see the producers ignore these fatal flaws in an attempt to increase ratings. 
By both not casting those who abide by typical standards of beauty and eliminating those who stray away from the norms in the first couple of weeks, they are continuing to perpetuate unrealistic ideals. 
It's what we've been waiting for— more diversity in these so-called reality shows that do not even come close to representing our real-life society. This franchise is entertaining, and following the journey of the bachelor or bachelorette can be an interesting show to switch to while flipping through channels. Although many call these shows mind-numbingly shallow, it doesn't have to be. It's time that this show, with its massive following, tries to challenge unrealistic societal expectations and further diversity in entertainment. 
About the Writer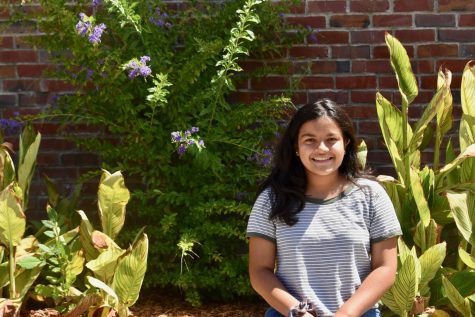 Jayanti Jha, Staff Writer
Jayanti is currently a sophomore and a first year staff member of El Estoque. She enjoys playing field hockey, listening to music, and hanging out with friends.