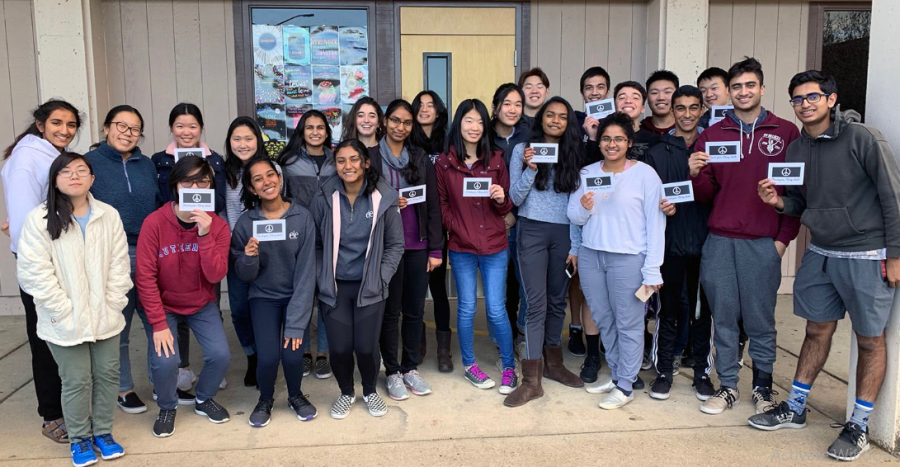 Julia Satterthwaite
Each year in El Estoque is different.
Each year ushers in a mixture of new reporters, from avid videographers eager to capture the best B-roll to photojournalists waiting for the right moment to snap the perfect shot. With this transition comes an uneven distribution of journalism knowledge, and we as the Editorial Team put our heads together at the start of the year to customize a curriculum that acknowledges both the excitement to report with knowledge gap about journalistic concepts.
We often have differing opinions on what to teach first. Some of us are experts in interviewing and others in design so we naturally lean towards those topics that most compel us. But when it comes to the first week of school — when we open our doors to welcome the newest staff members for the first time — somehow, our disagreements cease to exist, and we begin the year with an introduction to Education Code 48907, the law that protects student journalists from censorship.
We choose this as our first lesson because we recognize the great privilege we have as student reporters from California. Ed Code 48907 allows El Estoque to flourish as a forum for student expression because it formally declares that all students attending public schools have the right to exercise freedom of speech and of the press as long as their expression is not legally obscene, libelous and slanderous. It is what unites and defines student publications across the state, enabling El Estoque and its counterparts to function as a free and independent student press. 
And we do not take this privilege lightly. 
At El Estoque, we believe journalism's primary role is to act as the moral consciousness of society, to hold those in power accountable and to highlight the most unheard stories. To that effect, we've published articles on administrators' usage of sexist terms, incidents of racism occuring on campus and the hiring of Stanford rapist Brock Turner's judge as a tennis coach. We've written freely about sex and porn, religion and science, death and pain. We've taught our staff members how to respond to people of authority if they question the credibility of our work and how to navigate instances of prior review and censorship. 
It is because we so strongly espouse the beliefs of the free press that we as a student publication are able to run stories that truly make an impact. Just recently, an opinion article detailing the struggles legal immigrants face from not being able to work in the U.S. to the imminent fear they have about their residence status upon college graduation, kickstarted a powerful legal campaign calling upon the government to update its stance on immigration. 
This piece is not a stand-alone story. It is one of hundreds of articles that illustrate the power of journalism — how it can act as an engine for change and how high school students, as young as 13, can wield it to improve society. 
At El Estoque, we understand that a free press is a pinnacle of democracy, and in an ideal world, its protection would be extended to students across all 50 states of America. As expected, however, the reality is different. Currently, only 14 states, including California, explicitly protect student journalism publications. 
This means that only 14 states give young people a voice with which they can talk about the issues that impact them. Only 14 states where they can express their views freely and contribute to a global conversation. Only 14 states where their thoughts and opinions as individuals are validated, recognized and encouraged. Only 14 states where stories on topics ranging from medical autonomy to internalized misogyny are not only published, but incorporated as part of advocacy campaigns. 
Imagine an America where all journalists — whether teenagers or not, women or not, people of color or not — retained the right to use their voice. That vision, that elusive goal, is the ultimate objective of El Estoque.