Outmaneuvered: Go Club's canceled tournament
Despite unexpected shortcomings, Go Club holds internal tournament in place of canceled competition
While they originally aspired to host an external tournament open to other schools halfway through the first semester, much of that planning ended up going astray for Go Club's officer team. However, club members still have opportunities to play in a competitive environment in Go Club's ongoing internal tournament, a series of games during each meeting based on a double-elimination bracket. Held every Monday at lunch in room A203, approximately three matches are played each meeting, of which the winner advances to the next bracket.
Unlike other activities like Quiz Bowl or Speech and Debate, Go doesn't have circuits or formalized networks of tournaments and schools in which teams can compete across the United States. Rather, Go Club has devised its own system of "internal" and "external" tournaments open to students from the school and the community.
A key difference between internal and external tournaments, according to senior and training officer Jonathan Guan, is the prolonged nature of the special double-elimination bracket designed by Go Club. Under this bracket, internal tournaments can last for nearly two months — much longer than the usual one-day process of external tournaments. 
"We have some brackets that we've already decided [and] each meeting, we just play those brackets [with] whoever's next in line, and then slowly progress one game at a time," Guan said. "We don't really have that much organization; we just split and play the matches."
Senior and club president Ethan Wang, who was in charge of creating the bracket for the competition, placed a large focus on ensuring that players were assigned to brackets they would be comfortable playing in based on their current skill level.
"I made a power ranking of all the players — it was a little subjective, but I knew where most people fit and how good they are at Go and I slapped that into a double-elimination bracket generator," Wang said. "We have 16 people but with 2 byes, so 14 in total."
The tournament is roughly expected to last through the end of first semester, according to senior and club treasurer Eric Chen. Club members are currently playing in qualification matches, the most lengthy portion of the tournament due to the sheer number of preliminary matches.
"Once we play qualification matches, we will have rankings and from there, we're going to go through [eliminations] and finals — qualifications is merely the first stage for the tournament," Chen said. "It's projected to take about two months. It started approximately a couple weeks ago, but we've had a few delays, due to, for example, us not having school last week on Monday."

The tournament will tentatively conclude with a final match where club officers are planning to not only unveil the grand prize — worth over 100 dollars — but also host a pizza party to congratulate competitors and attract more members.
"We hope to expand our influence and hopefully gather new members from the tournament, especially during the finals where we will be offering pizza," Chen said. "We will use the pizza party in order to garner attention from MVHS students who are hopefully interested in playing Go."
But prior to this tournament, Go Club officers faced obstacles, especially in planning a previous external tournament in mid-October which ultimately was canceled.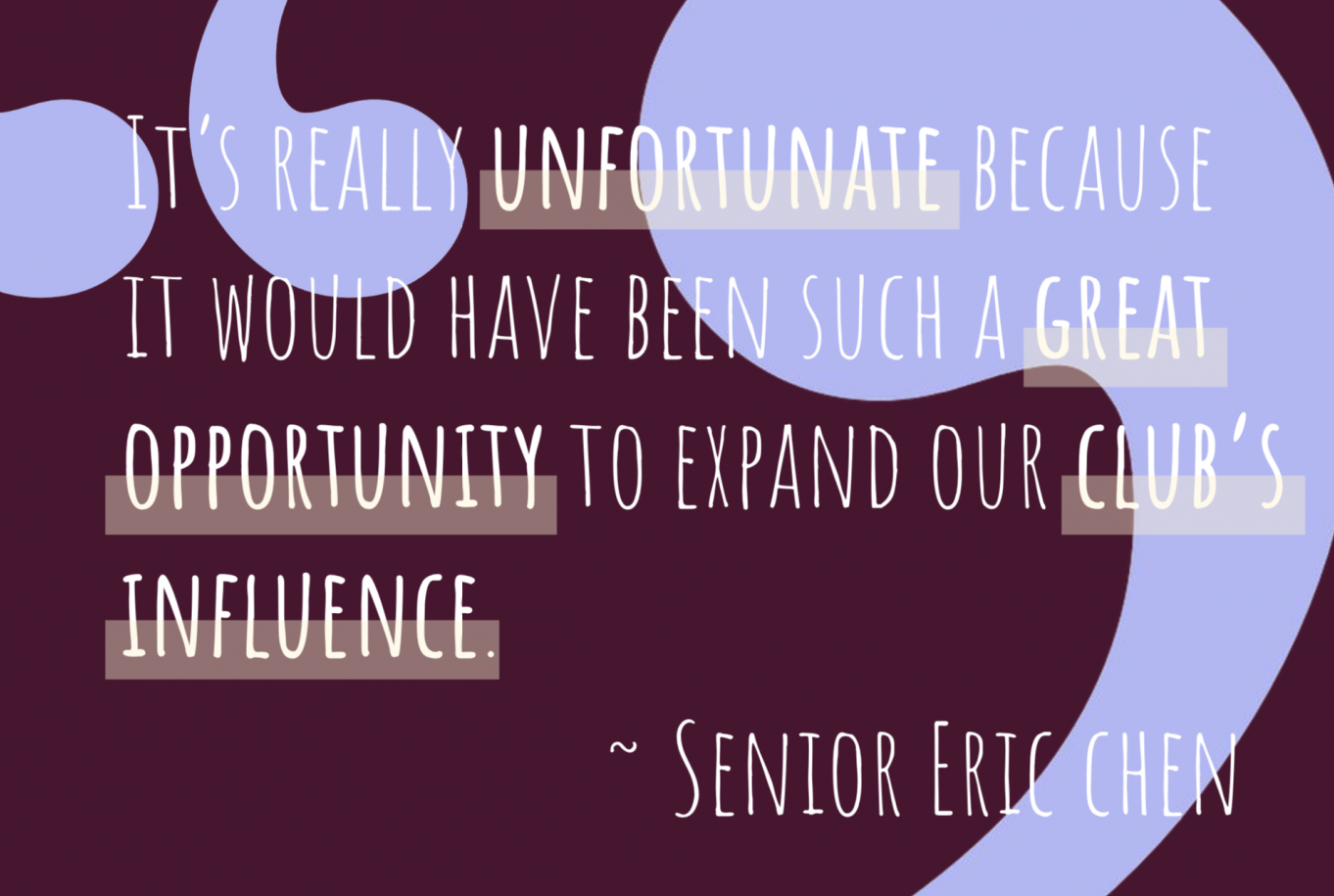 "[That tournament] was a big opportunity for us, but the place where we were going to hold our tournament canceled on us," Chen said. "It's really unfortunate, because it would have been such a great opportunity to expand our club's influence."
Wang, who was responsible for planning the tournament, was able to better understand the importance of adaptability as a leader after seeing his plans go awry.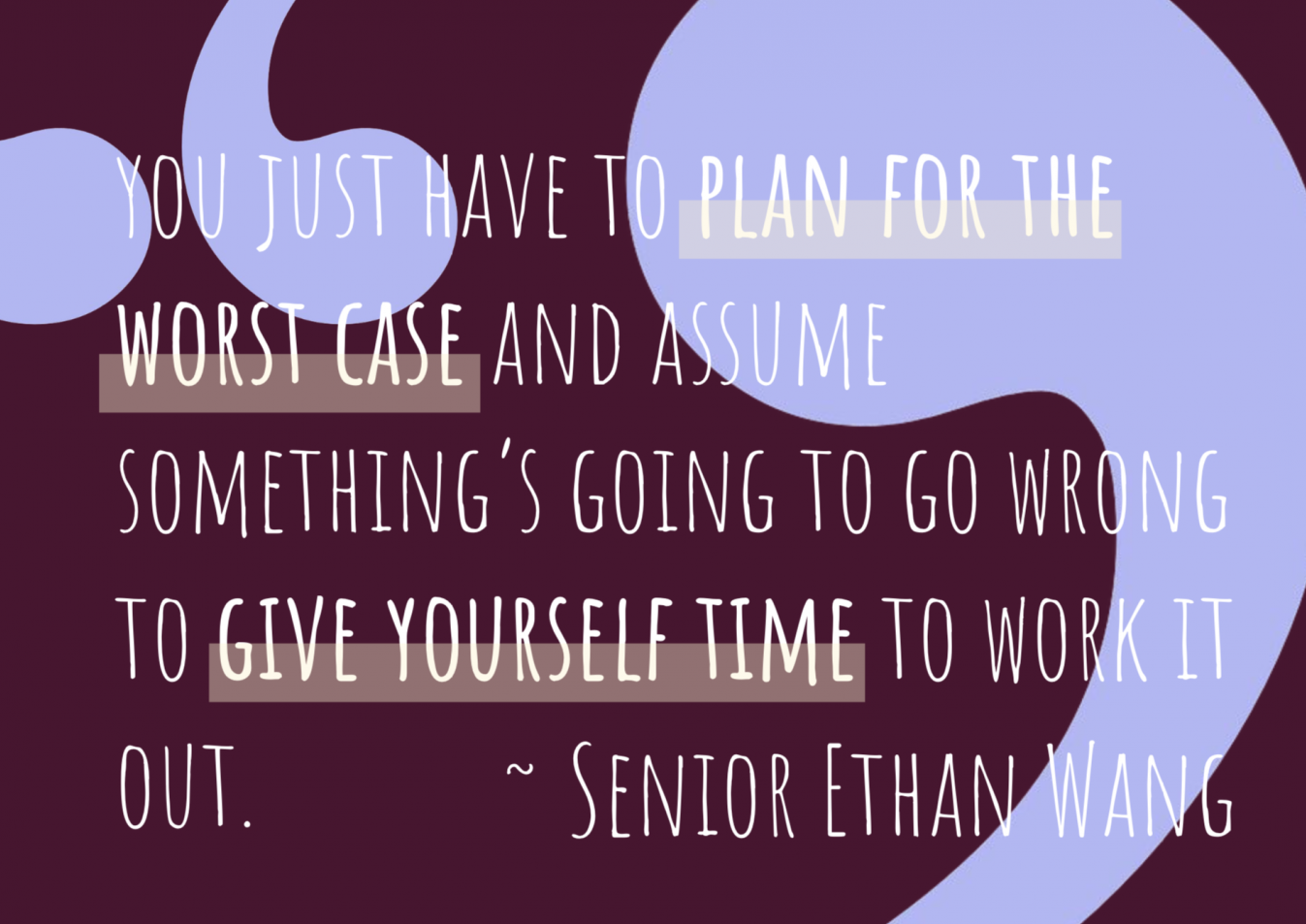 "I think what I did well was that I contacted the place ahead of time, I went to set up a couple of dates that worked and I contacted everyone in the club and asked for their times and we found one date that worked," Wang said. "Unfortunately, that date got canceled … I learned that you just have to plan for the worst case and just assume that something's going to go wrong to give yourself time to work it out."
Go Club officers are planning to take a second chance at hosting an external tournament at the start of the second semester, following a few weeks of turnaround. But despite the changing circumstances, Wang believes his vision of the club's trajectory this year has hardly shifted.
"Not many people are interested in Go, but those who are, are pretty dedicated," Wang said. "My views haven't really changed — I still think that Go is pretty cool because a lot of people here are Chinese, and while they have heard of Go, they just haven't played it seriously. I think that Go Club is a good avenue for them to pursue that."