Whole Foods Cupertino hosts We Love Local Event
Learn about the local food businesses showcased at the event
W

hole Foods Cupertino hosted its second We Love Local In-Store Tasting Event of the year on Saturday, October 12. Aiming to celebrate local food and products, the event allowed customers to sample foods and meet staff from the businesses behind these products. Patrick Wyman, the Regional Local Forager of Whole Foods Cupertino, works closely with the branch's smaller, local suppliers. For Wyman, the purpose of this event is to highlight the local businesses that provide jobs for the community.

"We are celebrating our local suppliers," Wyman said. "We are celebrating them and celebrating that with our customers who can try some great products."

The event was organized in a "passport" style, where customers collected signatures from five vendors to receive a complimentary bag. Vendors with samples, stickers and other merchandise located throughout the store informed consumers about their products.

Continue reading here to learn more about all eight of the vendors showcased at the event.
About the Contributor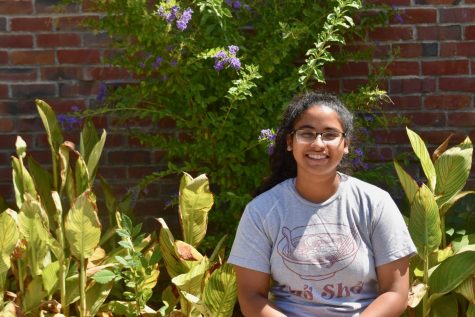 Jai Uparkar, News Editor
Jai Uparkar is a senior and a third-year staff member. She previously served as a print features editor and multimedia news editor, and now serves as a print news editor. She plays tennis and in her free time, she likes to take Buzzfeed quizzes and film videos about local businesses in Cupertino.