Playing with style
How the sporting landscape has embraced sneaker culture at MVHS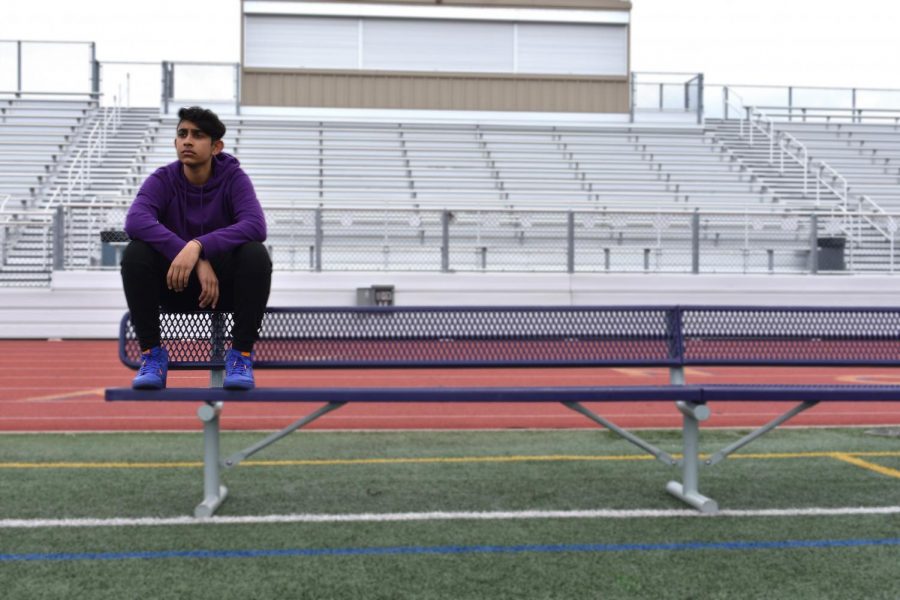 It was 7:59 a.m. on a Thursday morning. The second bell for school was just about to ring, and freshman Ronit Ramchandani was on his phone in the back of class. As clock hit 8 a.m., he slid his thumbs down the screen, glancing up to make sure the teacher wasn't looking in his direction. He refreshed the official Supreme application on his phone, a platform for the newest releases of hype beast apparel, and tried to place an order for the new Supreme Air Force Ones. Suddenly, the application timed out and Ramchandani had to restart his ventures. At 8:03, the sneakers were sold out.
At MVHS, sneakers are an integral aspect of fashion with many students using applications like Ramchandani.
"When you're wearing a fit, one of the first things that people notice is the shoes, which makes [them] really important," junior Sanjay Gollapudi said. "Also, sneakers can have a lot sentimental value for certain people. For example, people hold Jordans to a lot of emotional value because of the prestige of the sneaker."
However, sneakers have also started to impact a different landscape — sportswear. According to the Los Angeles Times, in 2018, Nike and Adidas sold approximately 400 million pairs of sneakers, and in 2015, American sales for performance basketball shoes clocked in at 1.3 billion dollars. Currently, the most prominent sports brand is Jordan, the signature shoe of former basketball star Michael Jordan; Jordan sales earned $3.1 billion dollars in 2018 alone. Ramchandani explains that recently, typical brands like Jordan have stepped into the athletic scene.
"Some big brands have transitioned into sports like football," Ramchandani said. "A big example is when Yeezys (Kanye West's signature shoe) and Jordan made cleats."
Even though fashion has partially infiltrated the sports industry, Gollapudi disagrees with Ramchandani and instead believes that there is a long way to go before fashion plays a prominent part of sports.
"I don't believe that fashion has taken over the sports world," Gollapudi said. "The only person I really consider as a fashion icon in the sports industry is Jordan — other than him there's no one else as famous. Supreme is [an example of a] very popular brand and their stuff is very fashionable, but it's something one would wear casually and not something someone would play in."
Contrary to Gollapudi, junior Christian Dulay believes that even though fashion has not made its way completely into sports, the future is bright for the merge between fashionable and athletic wear.
"Nowadays, a lot more people have been buying shoes just [for casual] wear, but I still think that there are certain shoes that are regularly functional like Jordan ones which [can be used] while playing basketball," Dulay said. "It's important to see how Jordan brand shoes can still be used in athletics and not just for style which is an aspect that [I feel many people] don't realize today."
According to Dulay, this new fad for sneakers is embraced by teenagers, especially students at MVHS. Ramchandani says the rise in sneaker culture is not surprising because name brands like Nike have dominated the industry.
"Brands have an impact on the sporting and clothing landscape since customers are more likely to choose brands that they know are popular," Ramchandani said. "Also, if some celebrities wear certain brands they becomes popular and the hype around their product keeps increasing."
In the 2018-19 season, the NBA removed restrictions on the colors of player's shoes, allowing players to express themselves through extravagant colors. Even though these changes are taking place on the professional level, Gollapudi explains that these changes are hard to make in high school.
"It's hard at the high school level to get fresh sneakers because of the financial aspect or [the lack of a] solid source of income like professional players," Gollapudi said. "Most normal athletes have three or four pairs of shoes, but it's tough at the high school level unless your super good and get endorsements from brands."
Gollapudi also acknowledges that many high school players don't wear sneakers in order to preserve the rare or expensive pairs they have. Nevertheless, Gollapudi believes the future for sneakers in high school sports is bright because sneakers help players stand out on the court.
"In recreational play, if I see a guy that pulls up to a park I'm playing at and he's wearing cool basketball shoes you automatically assume that this guy can play," Gollapudi said. "If you see a guy in Asics running shoes or sneakers, you won't want to play with that guy because he looks like a bum. Sneakers make a person stand out and add to their game."
About the Writer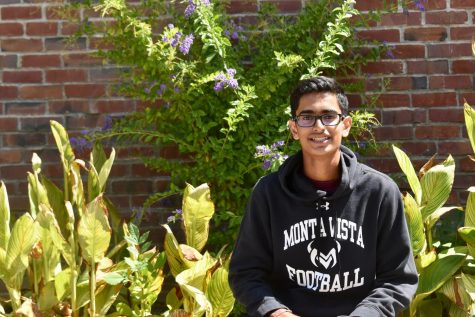 Anish Vasudevan, Co-editor-in-chief
Anish Vasudevan is currently a senior and co-editor-in-chief for El Estoque. He is a wide receiver and cornerback for the MVHS football team and enjoys playing recreational basketball with his friends. In his free time he watches ESPN and dreams of being a sports journalist someday.