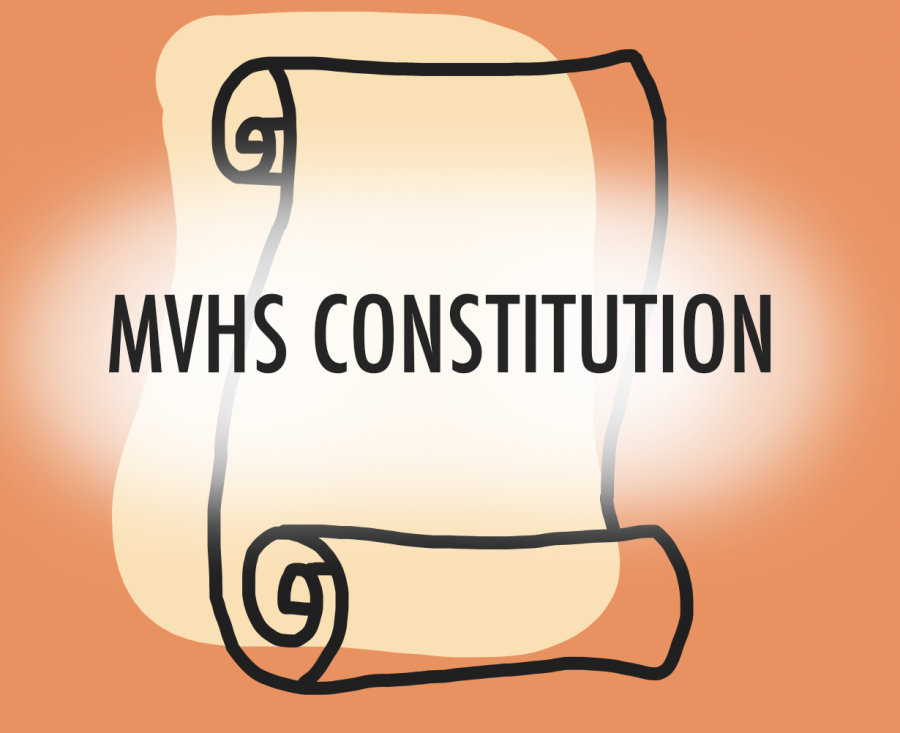 MVHS' Constitution was brought to the attention of ASB by advisor Mike White in recent months, allowing reconsideration of the document's instruction. The document, similarly formatted to the U.S. Constitution, presents the Preamble, followed by multiple Articles which outline the roles of ASB, Class Office and Legislative Council.
ASB Social Manager Prateek Kaushik understands that acquiring and mandating current ASB guidelines is left to White, who he characterizes as the "say all be all" and the "walking Monta Vista database."
The current version of the constitution was written long before the current ASB staff were in office — at least eight years ago, Kaushik recalls. Outdated and not abided by, Kaushik and other ASB members hope to amend the bylaws of the Constitution to fit the current norms of the school.
"Right now there's a pretty basic understanding of what needs to be there," Kaushik said regarding the current Constitution. "I think we're going to use that as an outline. And then, we're going to amend all the bylaws to really fit how the school's going to run from now on."
The new bylaws are anticipated to highlight the details of ASB's roles and responsibilities, class officers' roles and responsibilities, rules of applying, running and electing for class office, among other prospects.
ASB Vice President Anisha Sinha admits that the current Constitution is somewhat inefficient and imperfectly written — another focus point for the document's revision.
"[The Constitution] used to be written kind of poorly; it's very messy," Sinha said. "We wanted to get rid of a lot of the fluff and really define what ASB's job is, and maybe even change the process of elections and what positions we have in class office."
While the current Constitution has not been carried over to the new MVHS website updated last year, making it inaccessible to the public (although the MVHS community is still allowed to view it), ASB IDC Representative Pramodh Srihari hopes the document can be used as a public resource.
"The Constitution is mainly for the executive office to follow throughout the years," Srihari said. "But the goal is that it will be accessible for every student — that every student is aware of the processes that go on in Monta Vista."
The Constitution needs a two-thirds school-wide majority vote to be completely reinstated, leaving ASB to resort to amendments of the bylaws, which Kaushik hopes to be finalized in April. The execution of the new Constitution will likely be performed next year.
Additional reporting by Ankit Gupta
Read the current MVHS Constitution below.