A Sudden Realization
MV Sports Medicine Co-founder and Vice President Kimi Chen describes her sports medicine journey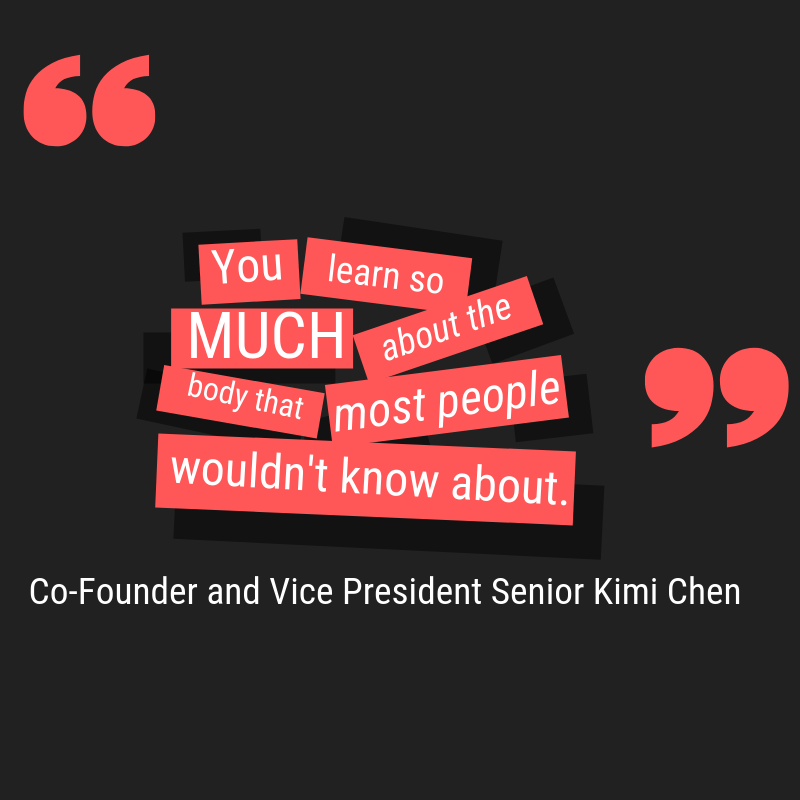 The mechanics of sports medicine, a field that focuses on the rehabilitation of the body, is pertinent to athletics due to injuries. Some students, such as Sports Medicine Club Co-founder, Vice President and senior Kimi Chen, have recognized this and participated in numerous activities to become more actively involved with the field.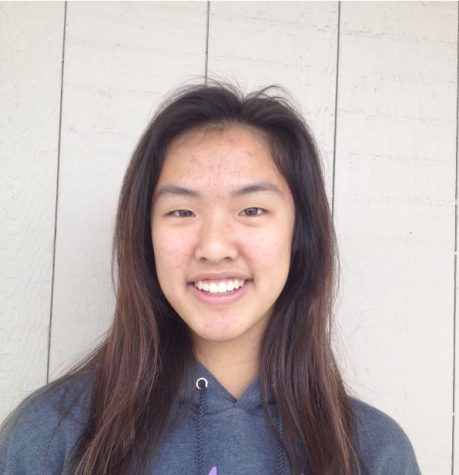 For Chen, what initially started out as a minute realization eventually morphed into a passion. When one of her friends told Chen about shadowing Javier Margarito, the athletic trainer, Chen approached Margarito in hopes of learning more about medicine. Margarito first offered Chen eight hours of volunteer experience, where he allowed her to get a glimpse of the field and figure out if she was genuinely interested. After the eight hours, Chen realized she wanted to delve deeper into the field.
"On the whole it's been a pleasure," Margarito said. "[Kimi's] done a lot of hours, voluntary hours, and has been a great asset to not only sort medicine club but to myself personally."
Chen has been shadowing Margarito since sophomore year. In fact, Chen met senior Jacquelyn Loretto (now the president of Sports Medicine club) when she was shadowing Javier. From then on, they shadowed Margarito together and got a chance to practice sports medicine, while learning some of the field's core principles.
Loretto and Chen's shadowing of Javier typically consists a lot of watching and learning, but is different each day. When there is a sport event, Chen and Loretto interact with numerous athletes, while Margarito guides Chen and Loretto through his procedures.
"[Javier] will go over different things he is doing with the athletes, and I'm familiar with a lot of it now, but if you are new, he'll go over it," Loretto said. "He'll kind of explain it so you are understanding what he's doing and why."
Throughout her shadowing and hands-on experience with Margarito, Chen realized the joy of sports medicine due to the field's unique characteristics.
"There are so many ways to help the body, and athletic training is just scratching the surface," Chen said. "Our sophomore year, both of us ended up shadowing Javier and we had this idea of just making it into a club."
Since then, Chen worked to push the club through Legislative Council, an organization composed of MV student representatives, and the club was established in 2018. Through the club, Chen hoped to impart her love for sports medicine to other students.
"We teach more about the body and its function, like the rehabilitation process, how to repair injuries so to speak," Chen said. "For sports medicine, we kind of focus more on how to help the body from the outside."
Chen primarily contributes to the function of the club by managing the Facebook group, spreading awareness and putting together meeting presentations.
Outside of Sports Medicine club, Chen actively tries to apply her sports medicine knowledge to her daily activities. In the summer, Chen volunteered at a summer camp, where she would help some of the little kids when they were injured by using her knowledge of sports medicine. For Chen, sports medicine is her joy and she continues to get more involved in the field of medicine.
"You learn so much more about the body that most people wouldn't know about." Chen said. "The whole way your body comes together and you are just able to see all of that — it's really interesting."
About the Contributor
Laasya Koduru, Staff Writer
Laasya is currently a junior and a first year staff writer for El Estoque. During her free time, she likes to draw and read novels. She also enjoys watching TV shows such as Stranger Things and random Youtube videos.