Exploring reasons behind the changes of Club Food Day
The difficulties behind the planning of Club Food Day 2019
On Monday, Feb. 11, the Student Life Commision ran the annual Club Food Day. This event has been a long-held tradition at MVHS, usually occurring twice a year, but due to district policies, the popular food-fest was cut down to one day during the school year.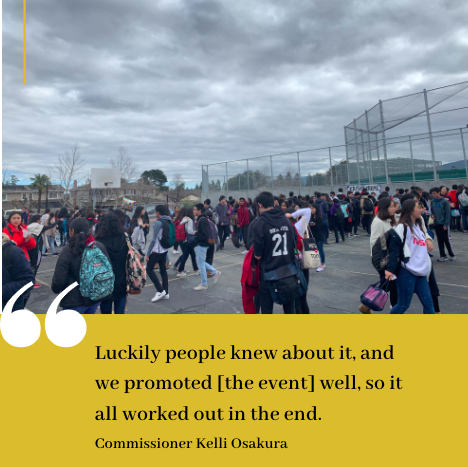 Club Food Day is organized by the members of the Student Life Commision with preparations beginning months before the actual event. According to Commissioner and junior Rachel Millar, the first step in organizing the event is deciding on its date — though it was originally scheduled to take place on Feb. 8, it had to be postponed last-minute due to rain.
Commissioner and sophomore Kelli Osakura believes that the event was still able to run smoothly and successfully despite Leadership's busy schedule this week, with putting up Valentine hearts around campus and planning for the Winter Rally occurring Friday, Feb. 15.
"Postponing it to Monday meant that we [were on] a time crunch," Okasura said. "Luckily people knew about it, and we promoted [the event] well, so it all worked out in the end."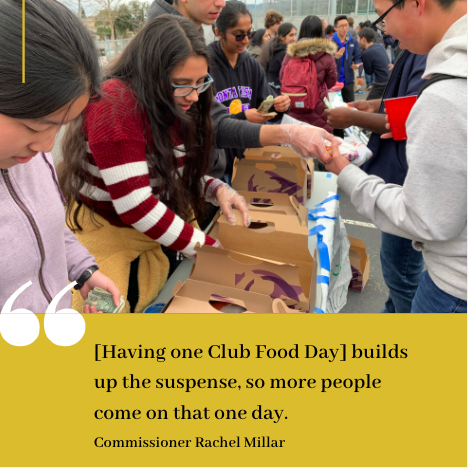 Another difference in this year's Club Food Day is the fact that it only occurred once, as opposed to twice. Millar cites changes in the FUHSD District Health Code as the cause for this change.
The FUHSD Board Policy 5030 states "The Board of Trustees of the Fremont Union High School District recognizes the link between student health and learning and desires to provide a comprehensive program promoting healthy eating and physical activity for District students." According to Millar, the district has stated that holding two Club Food days, where most clubs sell food from local fast food places, goes against this code.  Millar believes that holding two club food days a year goes against "promoting healthy eating", and as a result the event had to be shortened to once a year.
"I personally think only having one is better," Millar said. "It builds up the suspense, so more people come on that one day."
About the Writer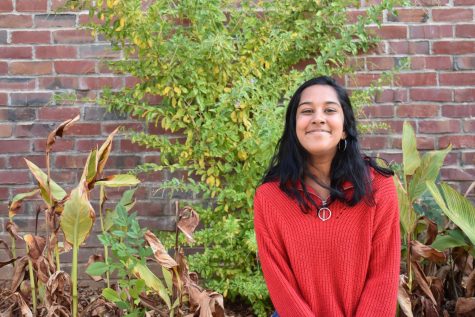 Lakshanyaa Ganesh, Opinion Editor
Lakshanyaa Ganesh is currently a senior, and an Opinion Editor for El Estoque's multimedia platform. Outside of journalism, she is a part of MVHS's Speech & Debate team, where she can be found frequently talking at walls. She loves music, pasta, and Harry Potter, and is always willing to talk about dogs or astrology any time of day.