Show time for MVHS Raas
Raas' preparation and cooperation with other dance teams as they move further into show season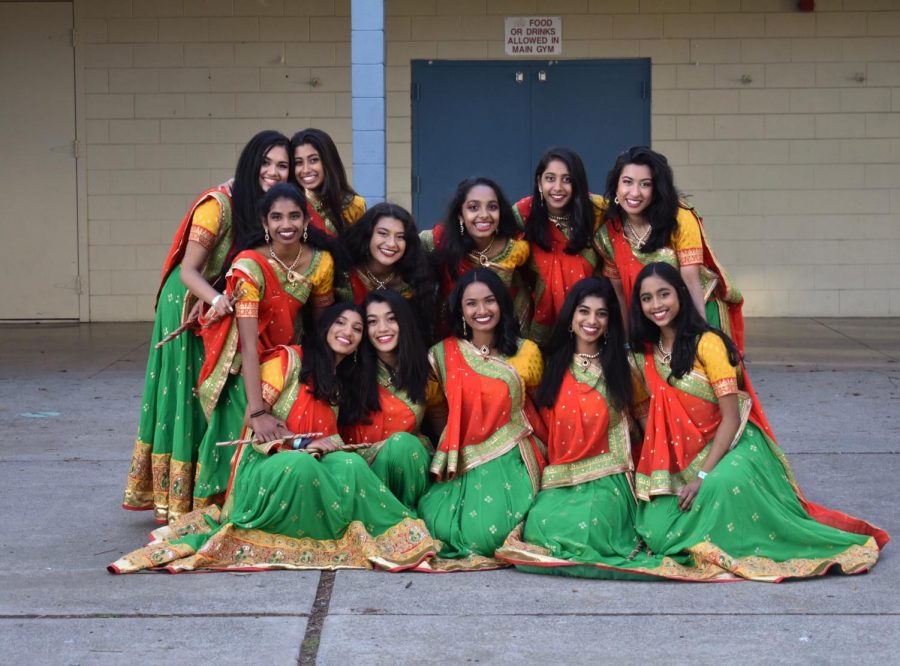 The first few months of a new year are busy for most MVHS students: full of tests, projects, standardized testing, extracurriculars and much more.
But for the MVHS Raas team, the period between January and April means show season.
According to junior Shreya Guha, a third year member on Raas, the first semester of the year mostly consists of creating choreography and figuring out formations. Second semester is when the team actually starts performing everything they've worked on.
"Second semester, we audition for all our shows and we have … shows where the proceeds go to specific … charity organizations," Guha said. "Right now we're getting closer to March when we have all our back-to-back shows. It's a really fun time."
The team kicked off the season on Jan. 12 at Dilse, one of the biggest shows of the year, hosted by Irvington HS in Fremont. They followed Dilse with Deewane, a show hosted by Presentation HS, and are now preparing for several other shows at various local high schools in the coming weeks.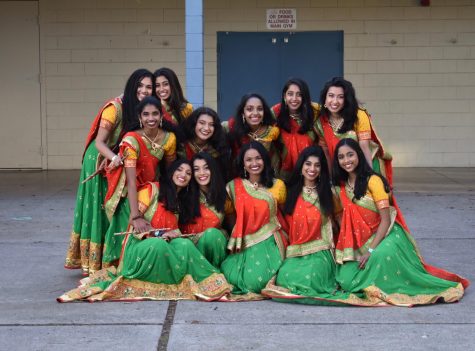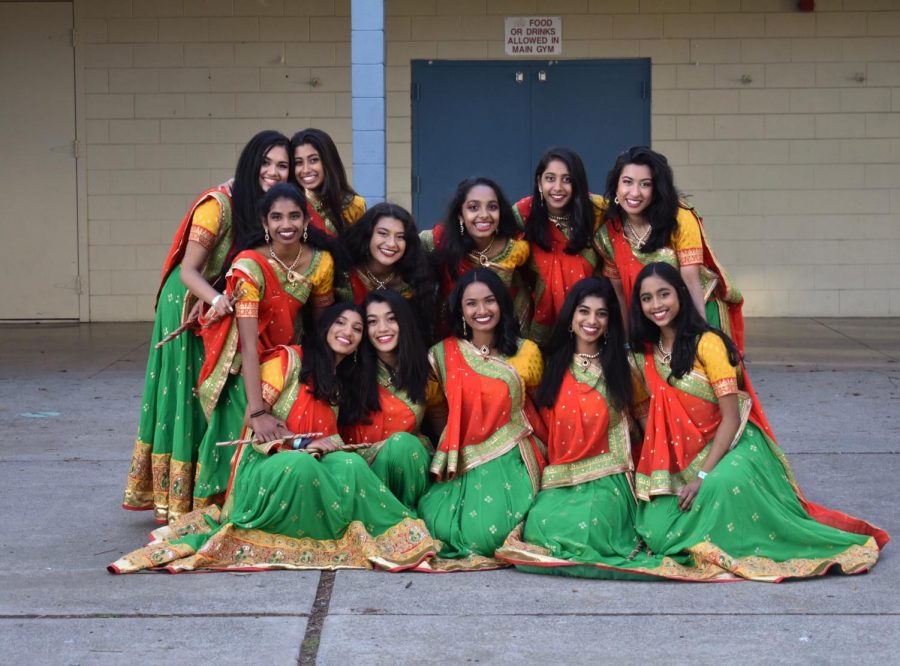 Aside from the shows outside of school, Raas has also been preparing for a rally performance on Feb. 15. Senior and Raas member Palak Jain explains that show season can be a challenging time because of all the practice and effort that needs to go into getting ready for performances. She estimates that Raas spends about an hour a day practicing.
"It's not too hard to manage because the captains are really good at planning the practices around the times that work for everyone," Jain said. "It's definitely a little hard, and you're going to be compromising on sleep a little bit, but it's been totally worth it because we're really excited to be able to perform for everyone."
Guha agrees with Jain: Raas is definitely demanding for the members, but it's something  she truly enjoys.
"It's a huge time commitment because it's not a seasonal thing, it's the whole year," Guha said. "Especially junior year, sometimes it's so difficult to organize everything. But I think that if you stay on top of things and really manage your time well then you can really dedicate that time to doing what you love, and that's what I'm doing."
The two members also agree that the hard work they put in has paid off: the team has been dancing extremely well.
"I think we did really well at the shows," Guha said. "Overall, our team is really strong this year, we have really good stamina, we have really good grace and fluidity and dancer qualities."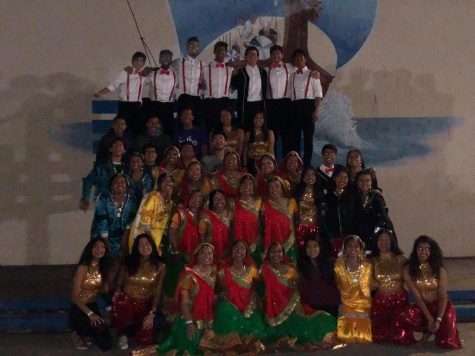 Beyond just Raas' success as a team, Jain explains that participating in shows has been a great way to get to know members from the other two Indian dance teams at MVHS: Andaaz and Bhangra.
"This year all three teams are a lot closer," Jain said. "So anytime we go to a show, we do three-team bonding… I think one really great part of shows is the idea of being able to spend time with so many people because that's at least 30 to 40 people from MVHS. … Even though it's time consuming … it's a lot of fun because you get to spend so much time with new people and I've been really enjoying making new friends."
Capitalizing on the chemistry between all three teams, Bhangra and Raas have created a mixed combo for the upcoming rally. According to sophomore and Bhangra member Krish Kumar, working with Raas has been a unique experience.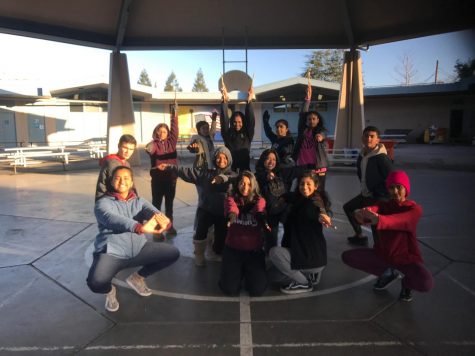 "It's definitely cool to work with another team," Kumar said. "I've never danced with someone from another team before for the rally. So it's really a special moment; everyone's hearts are out. Everyone is just laughing and smiling."
Kumar believes this year's chemistry between teams is far better than last year, explaining that the teams are close and often spend time with each other. The teams together have been dubbed "Aandangraas," a combination of all three of their names.
"I do enjoy knowing people from Raas," Kumar said. "And you can make more friends and just be yourself, just knowing more people is a great time."
According to the dancers, they're hopeful this chemistry will carry forward into their joint performance.
"Our mix [for the rally] is hella lit," Guha said. "Come out, listen, cheer for us, support us, we're gonna look hella good … We have a Bhangra part and a Raas part separately, and then a "Bhangraas"  part which is basically where we combine our choreography to match each other. It looks really cool."
About the Writer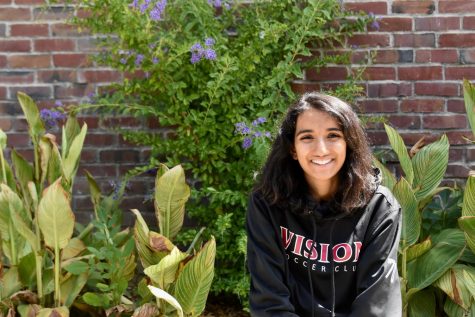 Stuti Upadhyay, Managing Editor
Stuti Upadhyay is currently a senior and a Managing editor for El Estoque. Stuti enjoys playing soccer, hanging out with her friends and family, reading books, watching movies, and doing anything outdoors.