Viewing the Future
MV Astronomy and Astrophysics co-founder and co-President Eric Yang describes his astronomy journey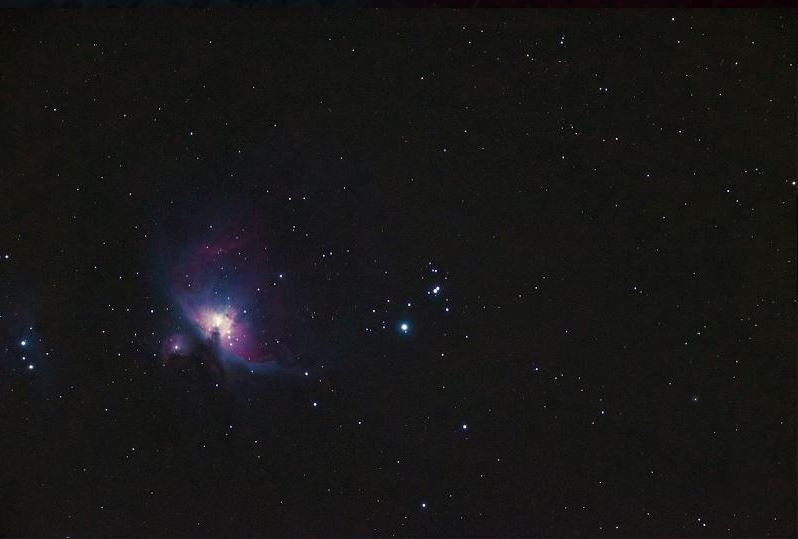 Flipping through pictures of nebulas, planets and galaxies as a child, senior and Co-President  of Astronomy and Astrophysics club Eric Yang remembers the early exposure that sparked his initial interest for the subject.
This small spark eventually blossomed into a desire to learn more about astronomy and share his love for the topic with others. As a result, Yang, along with senior Christian Chiong, started Astronomy and Astrophysics club at Monta Vista.
Today, Yang continues to expand his knowledge about the topic by leading MV Astronomy and Astrophysics, participating in competitions and taking photos of planets and nebulas with his camera in his free time.
One of the competitions Yang participated in includes the USA Astronomy and Astrophysics Olympiad. In 2018, he also participated in the American Association of Physics Teachers Teachers (AAPT) high school physics photo competition, with over 1,000 competitors from around the world, in which he placed in the top 50.
"[For the photo competition], I did submit a photo of the Orion nebula I took," Yang said. "I would [participate in the contest again] and it is pretty fun."
As for the club, Yang faced difficulties with the managerial roles, such as a low amount of officers and member interest.
"From the past two years, I would say [me and my fellow co-president] had the biggest role and did most of the work," Yang said. "This year, after getting new officers, we can start to expand more, so some people do meeting minutes, some people do this part of the presentation, others organize the events and all that stuff."  
One event that Yang is particularly proud of is stargazing. After filling out a Google form and signing additional paperwork that gives minors permission to be on their own at night, students can participate in what Yang describes as a life-changing experience. The officers have two telescopes and students take turns viewing. Recently, a new telescope was donated from former MVHS student Fred Brovold from 10 years ago, who was looking to give away an extra telescope.
"Donating a telescope is insane; we have never had a donation before, so getting a telescope is pretty good," Yang said. "We bring those telescopes to the stargazing events and mainly for visuals, we look at the moon, the planets and some stars."
In addition to allowing Yang to continue learning about Astronomy and Astrophysics, the club has taught Yang other lessons, such as sticking to a task in the face of adversity.
"I think the main thing is the dedication you need," Yang said. "It is dedication – perseverance through it how hard a concept is or how many difficulties you get."