Vibrant stories: unique aspects of 10 MVHS students
We selected 10 students from a list of everyone at MVHS using a random number generator, and discovered the stories that make MVHS students who they are
This issue, we selected 10 students from a list of everyone at MVHS using a random number generator. From a no-recipe bread bake-off to running a half-marathon, and from a love for the TV show "The Voice" to missing siblings away at college, we discovered the unique stories that make the students at MVHS who they are.
LAUREN TSAI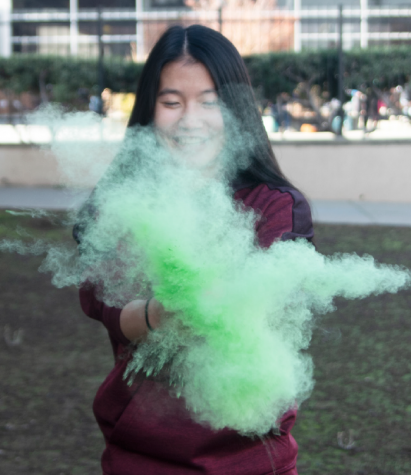 Inspired by a Youtube video from the "Try Guys," senior Lauren Tsai, her younger brother and older sister faced off in a bread baking competition — without a single recipe. They picked up basic ingredients, such as water, flour, salt and yeast at Costco and decided to wing the whole thing from there. Tsai's younger brother went first, adding in about three cups of water. The mixture turned out too soupy, so he was forced to restart and use half the amount of water as before but with extra flour. 
"It came out and it looked more like a cake than like a bread," Tsai said. "And we cut into it, and [there were] no [bubbles] or air pockets or whatever inside." 
However, Tsai remembers that the taste wasn't too bad, though it didn't taste like bread. She believes her bread was the most "bread-like," yet lacked in terms of flavor, while her sister's bread was entirely too salty and dense. To activate the proteins in bread, which lends it the signature chewy texture, one has to roughly knead and massage the bread. However, Tsai's sister had been too careful when she was making the bread. 
"Obviously for most edible, my brother's was actually best," Tsai said. "And then mine and then my sister's because my [sister's] was just really dense and salty." 
They later offered the bread to their parents. Their mom declined, but their dad was excited by the event and sampled a bit of each. Overall, the process took an entire afternoon, as resting the dough and letting it rise took up a significant amount of time. Although Tsai and her siblings had to clean up all the flour over the kitchen, cooking activities such as these are often how Tsai and her siblings spend quality time together. It's been harder for them as the years have gone by, but the three siblings still try to maintain their bond. 
"My sister's now in college so it's kind of hard to [get together]," Tsai said. "But we FaceTime her every weekend and me and my brother are really close."
SIMON LOEFFLER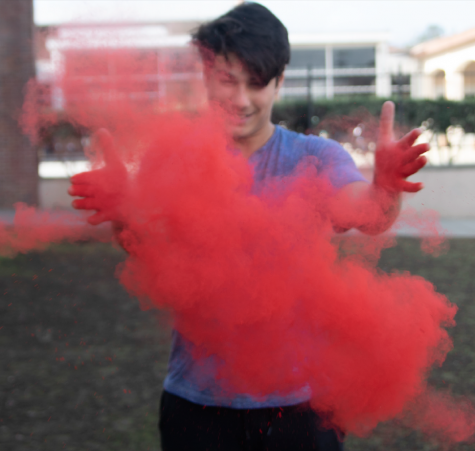 Empty.
That's how sophomore and JV quarterback Simon Leoffler would describe the home bleachers as he threw the football down the field — but it wasn't much of a surprise. According to Leoffler, MVHS football has a reputation for losing; no school wanted to see its team lose, so few students went to games. As a result, a lack of expectation for the football team began to grow. But this year, the JV football team went undefeated, 10-0.  
Leoffler believes the drastic improvement stemmed from the desire of the coaches and players to prove their classmates and community wrong. 
"Something that [the coaches and players are] trying to do is to really change the culture of MVHS football," Leoffler said. "Football is, I think, underrated now. I think especially with this undefeated JV team, it's heading [in] the right direction because JV … that's like the foundation [for the future varsity team]."
For Leoffler, achieving this goal meant practicing harder. Throughout the summer, both JV and Varsity teams held practices Monday to Thursday, from 3 to 5:30 p.m. Leoffler remembers that one day at practice one of his teammate ran so hard that he threw up, but then immediately re-joined the practice. In addition to these school-held practices, Leoffler would go to the park with his dad, who is his coach, and run drills.
Leoffler is determined to get MVHS football the respect it deserves and is driven to win every single game there is. 
"I'm always going to think that we're going to go 10-0 — you have to have that mindset," Leoffler said. "You can't think that you're gonna go 8-2 because you can't have an expectation of losing to win. So for next year 10-0. It's going to be the goal."
ANDREW GOLONKA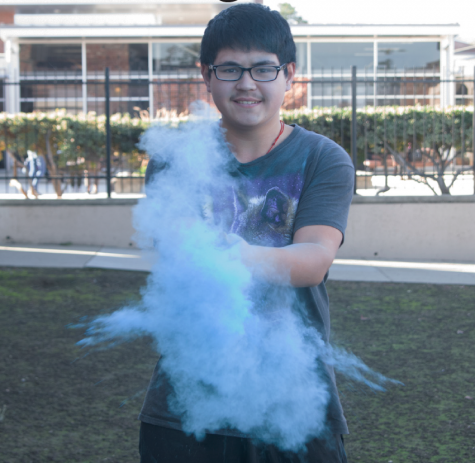 He walked on stage with nervous anticipation, seconds away from beginning his piano performance. Suddenly, he realized that he had forgotten what piece he was supposed to play. He stood there for a minute, trying to remember, until gradually, the music came to him again.
Although sophomore Andrew Golonka was 9 years old during this piano recital, his interest in piano first began at a younger age.
"I was probably, like five years old," Golonka said. "It was Christmas. I got a toy piano. That inspired me to listen [to and] play [it] and then that started getting me to learn. A couple months later, I got a [real] piano, and my mom hired a music teacher. My music teacher started teaching me, and here I am now."
Six years later, Golonka is still passionate about music and has expanded his interest to other instruments, like the trombone and tuba, after taking the band elective in middle school.
"I played trombone [in band] up to seventh grade, until my teacher ran out [of] tuba [players]," Golonka said. "So she recommended me to turn into a tuba. So I tried out as a tuba [player], [and] made it to advanced band. It inspired me to continue with this instrument until now."
Golonka plays the tuba in the MVHS marching band, but doesn't have many other musical extracurriculars. However, he still enjoys it.
"I've been learning music most of my life already," Golonka said. "And I'm hoping that [it] can bring me somewhere in the future."
ANANYA RAJAGOPAL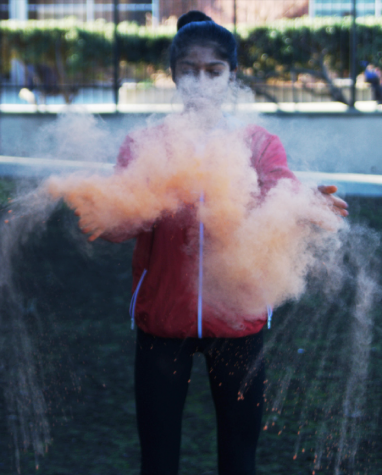 One conversation with her dad completely changed her life. Two years ago, junior Ananya Rajagopal's dad announced that he had signed her up to run a half marathon in April. At first, she didn't want to run it at all, thinking that 13 miles was too intimidating. However, in January, after she started training, she realized that she enjoyed running and her experience became one of her biggest accomplishments.
"I was definitely reluctant at first, because running a [half marathon] sounded scary and at the time," Rajagopal said. "I was definitely not in shape." 
To train, Rajagopal and her dad used to wake up at 4:45 a.m. a couple days a week to get in a run before school. Her love for running didn't blossom the day she started training, but it grew to the point where she could say she had found a new hobby. Her first step into running was adjusting her mentality.
"I think for the first half it's just about getting through that distance," Rajagopal said. "If you can run or walk or crawl 13.1 miles, you're incredible. Your [finish] time isn't important. It was my first time running, and I was just getting used to the idea of running for that long."
To continue her passion, Rajagopal joined the MVHS cross country and track and field teams. After her first seasons she only had one goal over the summer: improving.
"I ran another half [marathon] over the summer, and for that one my approach was a little different," Rajagopal said. "My long runs were always a few extra miles." 
Rajagopal continues to run cross country and track and hopes to finish a full marathon in the near future. She is unsure whether she'll continue in college. Although running makes her happy and she considers joining the MVHS teams as one of her greatest decisions, there is still one task that Rajagopal despises.
"I know this sounds odd but I totally understand that I'm cool running nine miles or some crazy 400 sprint repeats," Rajagopal said. "But I hate walking to school."
EMILY STOLZMAN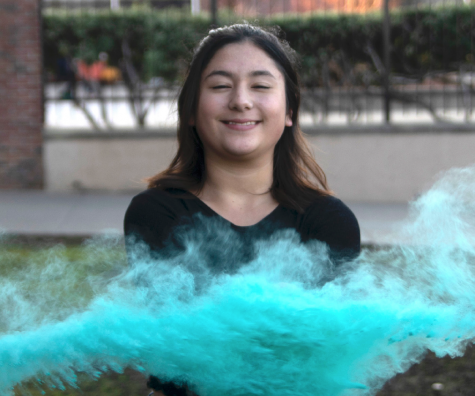 She was used to it. The silence as she came back home — it was normal. Her oldest sister, Rachel, left home for college five years ago, and her other sister, Michelle, left last year.
One day after school, freshman Emily Stolzman found herself in her basement, at the keyboard her sister used to always play. Her fingers skimmed over the familiar keys as she played random improvised pieces that came to her mind as she sang. This soon became a regular habit for Stolzman, as it distracted her from the loneliness.
"I find satisfaction playing the piano while singing," Stolzman said. "You can just see the chords run on a paper and you just play it and you sing along with it."
Even though she and her sisters are eight and four years apart, they are still close. Her sister Rachel played more of a parental role in her life, while she had a closer relationship with Michelle, as she remembered they would play with stuffed animals and made up a "land" where those stuffed animals would live.
"There's actually a big difference between when [my sister is] home and when she's not," Stolzman said. "I realize when she comes back after being gone for a while, I have so many things to tell her that I've just bottled up in my mind."
SOTERIA LI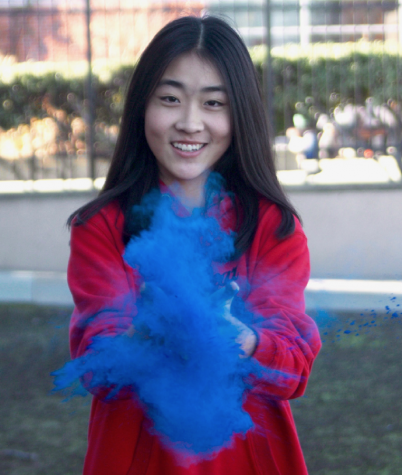 Ginger chicken. French fries. Soup.
These are the foods freshman Soteria Li grew up with and came to love: the foods her grandmother would cook after Li came home from school and finished her homework. But now, her grandmother lives an ocean away. 
Li was raised by her grandmother — as her mother was often busy working — for 12 years until she and her family immigrated to the U.S. from China three years ago. Li's father believed that the U.S. would provide a less intensive school environment for Li, and Li is all smiles when describing how much she loves MVHS and Cupertino. Yet, she also recounts the hard transition.
"I was struggling," Li said. "I cried a lot."
Of all her friends and family back in China, Li misses her grandmother the most, who she sees over FaceTime less frequently than she'd like, due to her school workload. 
"[My grandmother] is 100 percent important," Li said. "She wanted to provide the best things for me. There's a phrase in China: if your grandparents had one dollar, they would give one dollar to you. Even though that's all they have, they will provide it for you. That's what my grandma's like."
The importance of her grandmother throughout her childhood and how her grandmother doted on her has influenced Li's future plans. Li wants to become a children's physician, to care for children and be kind to them in the same way her grandmother was to her. And, if Li becomes a mother and grandmother herself, she plans to do the same things her grandmother did for her.
"I have a lot to do: cook the best for my child, and play with them when they are small," Li said. "I think if I had a child, I would be so happy. They are really pure."
ARYA DAS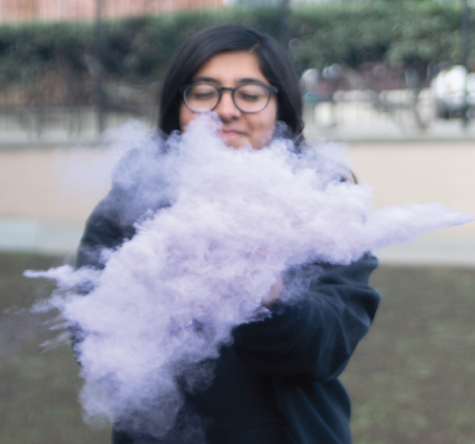 Every week, on Mondays, Tuesdays and Wednesdays, sophomore Arya Das watches the TV show "The Voice," a singing competition hosted by NBC. A singer herself, Das first started watching the show last year after a few clips appeared in her YouTube recommended section. She was hooked and immediately watched every single episode. 
According to Das, "The Voice" is "alluring" because each singer's voice is very distinct, and the contestants are easily distinguishable from one another. Das takes what she likes from every audition or performance and incorporates it into her singing, thus "molding" her own unique voice. 
"I try to emulate the [singer] so then it kind of stays with me," Das said. "If one singer can do runs really well, and I tried to emulate that over and over then I can get better at runs." 
Once, when she was at a sleepover with her friends, she watched a clip where one of the contestants who had four judges vying for her in the beginning was eliminated instead of a contestant who hadn't been as favored. 
"I started freaking out and also had just watched a horror movie," Das said. "So everyone's like, what happened? And [when they heard] it was 'The Voice' they're like, 'Oh, okay.'" 
Das may be passionate about "The Voice," but she herself doesn't want to participate on the show. She isn't interested in a music career and considers singing a hobby. 
"Every time I hear a song, like a performance that I like, I just go around my house singing like that over and over and my brother gets really really annoyed," Das said.
SHRINIKETH NARAYANA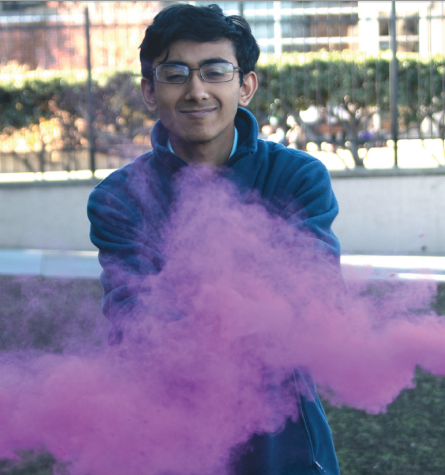 Walking into F111 during sixth period in December, senior Shriniketh Narayana can be found singing Christmas carols alongside other members of MVHS Variations. For Narayana, who joined men's choir as a sophomore, the class gives him much needed time to destress each day.
"Singing is relaxing," Narayana said. "Music in general is just relaxing. Being part of choir takes my mind off of everything I'm worried about … I could not cope [with school] without stuff like this."
Yet, Narayana didn't fully realize his love for singing until eighth grade. He started listening to a lot more music, and found himself singing along to songs alone. His brother introduced him to Queen, a popular rock band from the 1980s, and when asked what kind of music he likes to listen to, the answer is immediate.
"Metal. Power metal, symphonic metal," Narayana said. "It's energetic, and if it isn't energetic, it's emotional."
How singing along to Queen and power metal led him to singing Christmas carols with Variations, Narayana doesn't know. But he stresses that while the type of music he sings in choir is very different from the type of music he loves listening to at home, choir goes beyond just the type of song and music he performs. 
"I enjoy singing for the sake of singing on its own, rather than just the music I listen to," Narayana said. "And it helps me appreciate music more as a whole. If I sing only the music I listen to, I'm not going to get a whole picture: I'm forced to listen to more stuff and sing about it." 
He adds, almost as an afterthought, the genre he's learned to love through choir.
"Classical." 
EMILY WONG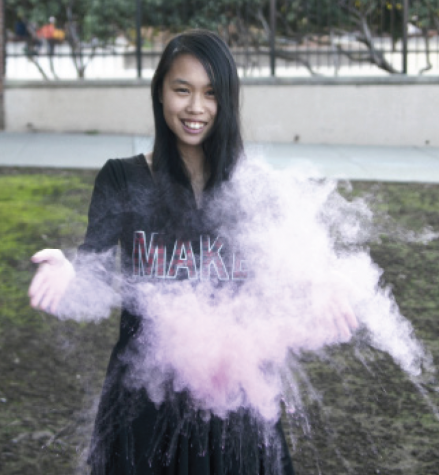 She tries to cosplay every Friday, if possible. But it depends on the weather. This year is better than last, though, as she has more outfits available for different weather conditions.
Inspecting her closet, she has a number of options to choose from. Some of her past costumes includes specific characters, such as Baymax from "Big Hero 6" or Anna from "Frozen." She also has many outfits that are more generalized, like schoolgirl or maid outfits so that she can change them up with different wigs and accessories.
Inspired by MVHS alumnus Olive Wu '16, senior Emily Wong began publicly cosplaying her sophomore year. However, she was first introduced to anime when she was only a toddler by her older sister, whose favorite anime is "Cardcaptor Sakura." Her interest continued to grow, and she has watched and read many other anime shows and manga, one of her favorites being "Fairy Tale."
"'Fairy Tale' has been a very long anime, and I've been following it since fourth grade," Wong said. "I stopped last year because they said it was ending. I cried so hard. I'm like, my favorite anime is ending. A lot of people don't like it, but it's really about when you grew up with this anime, you don't care if it's horrible. It's your thing."
Besides cosplaying as anime or Disney characters, Wong is also into Lolita fashion, a subculture from Japan influenced by Victorian and Edwardian clothing, with a focus on portraying cuteness. Many of her teachers and classmates are accustomed to her cosplaying and compliment her outfits, but in public, people generally just stare, unless she's at an anime cafe or a convention. 
"[Conventions are] somewhere you can just be yourself truly, and just enjoy what you love and are passionate about. Because everyone there is the same," Wong said. "They love anime, they love manga, they love gaming. And if you're a huge nerd or anything, no one shames you for it. They join you."
KELLIE MCCUISTION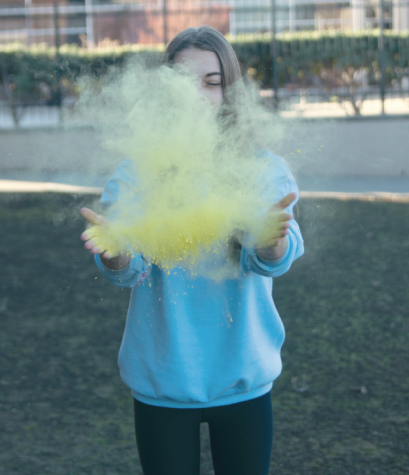 As the end of the year rolls around, Halloween and Thanksgiving pass by, leaving space for junior Kellie McCuistion's favorite holiday — Christmas. The first week of December is usually when the festivities start for the McCuistion family. They buy a Christmas tree, hang up  stockings and decorate the outside of her house in preparation for the holiday. 
When the labor of decorating is over, her family moves on to actual holiday celebrations. Instead of only celebrating on Christmas Day, her family starts off on the night before with dinner and a movie or two. In addition, she receives a present that night, a pair of pajamas. All of this is in order to get the family prepared for the next day, which starts at 8 a.m. 
She is always the first to wake up, and her brother soon follows. The last to wake up are her parents, who sit with them on their bed, opening stockings before anything else. 
For her family, the day is about being together: eating together, opening presents together and sitting by the fire together. Her favorite Christmas was when there was a new addition to the family, a pure Havanese puppy named Amber. 
"We have this door to our family room, and I opened [it] a little bit and I saw a cage and I instantly wanted to cry," McCuistion said. "But I didn't. I was so in shock. I didn't actually think that Santa was gonna give me a puppy. It was amazing; she's the best."
The  desire to have a new dog started the year she was nine and realized that her first dog, Dusty, a Havanese Maltese mix, was getting older along with her. She asked for another dog so Dusty wouldn't be lonely. She looked online for puppies on sale in the area and stumbled upon one she liked, and while she didn't receive the dog she initially asked for, the idea of having another dog was good enough. 
"I  got older, Dusty got older and I got more mature and understand that she was really lonely because we would always leave the house,"  McCuistion said. "So, I just love the idea of another dog. Not only for our family and the purpose of having a dog [but so] they're not lonely."