Aspirations for La Pluma
La Pluma leadership share their hopes for this school year.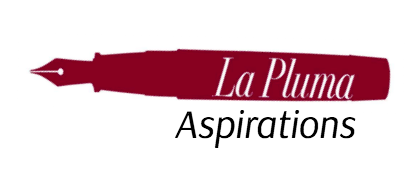 As students slowly start to get into the swing of the new school year, many have begun to think about joining clubs and teams. For students who enjoy creative writing, junior and officer Pratya Poosala says that La Pluma is a suitable place for them.
"Creative writing is a very important part of my life, and I feel like it is for a lot of people," Poosala said. "[Through La Pluma], they'll get to meet more people with similar interests and can creatively express themselves."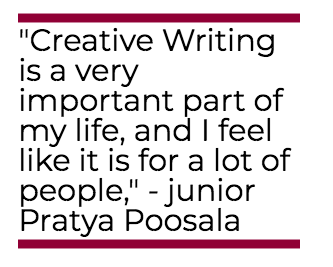 Senior and co-president Cindy Ho hopes to release more issues and reach more readers this year, as well as place an emphasis on team bonding. They plan to release an issue every other month and regularly use their website to post poems, short stories and artwork.
"This year we're putting more effort into manning our workshops and getting people engaged ," Ho said. "[Last year], there wasn't a lot of social activity and people didn't really know who was in their team and things like that, and this year we really want to build that bond between people."
Poosala agrees with Ho that the bond between club members is very important, as all of her favorite memories and experience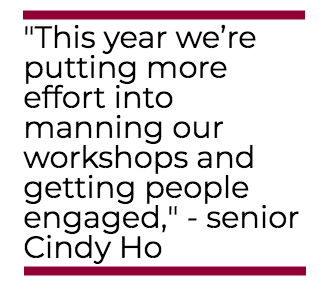 s with La Pluma have had to do with building relationships with her fellow staff.
"I want La Pluma to become more of a [traditional] club or family, and less of a writing magazine this year," Poosala said. "I think there's a belief that writers and artists have to be alone and do their own thing, but I think it's important for them to have a community, and I think La Pluma can help with that."
Workshops are an example of something that helps build that community, where members learn about different styles of writing and artwork.
"Later on, there will be other workshops where we have editing activities where staff writers can exchange work and give feedback," Ho said. "We hope that this process helps our staff members bond more and builds more connections between our members."
Advisor David Clarke agrees that La Pluma provides great exposure to the publishing process for anyone who is interested in creative writing or artwork, and has many lessons he wants both club members and returning members to learn from the La Pluma experience.
"I hope they learn to appreciate and find value in the literature and artwork they're producing," Clarke said.
About the Writer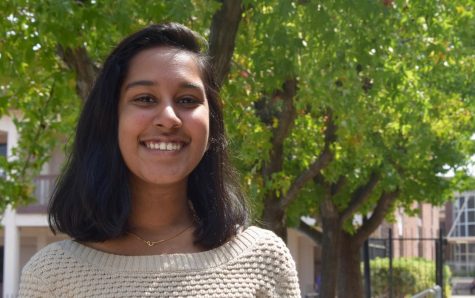 Lakshanyaa Ganesh, News Editor
Lakshanyaa Ganesh is a junior, and a News Editor on El Estoque. Outside of journalism, her hobbies include playing her guitar, writing, hanging out with her friends and eating pasta.