Cherry Blossom Festival: an exhibit of Japanese culture
Individuals discuss the importance of hosting an annual festival to celebrate their heritage
A
s people walked towards Memorial Park, the pounding of drums slowly grew louder. With the music came a crescendo of sounds, from kids laughing about bubbles to the whirl of the cotton candy machine going round and round, to the various questions from potential buyers at each booth. Colorful koi flags waved in the wind as families wandered through the booths, each bringing back home a small piece of the festival with them.
The Cherry Blossom Festival took place on April 28 and 29, and hosted activities that showcased  popular elements of Japanese culture. While some spent their time buying trinkets and popcorn at different booths, others headed into the art building to observe different exhibits. One such exhibit was bonsai, presented by expert David Butt.
"What we're doing is demonstrating and displaying some of our bonsai trees, which is a technique for taking plants and putting them into pots and trying to simulate nature," Butt said. "There are two techniques that are used for getting the tree to do what you want it to do. One is called the "clip-and-prune" method, which is basically [cutting] off various branches […]. The other is to use wire to move the branches to where you want them to grow."
Butt began experimenting with bonsai 30 years ago, after seeing others do the activity in a festival similar to the Cherry Blossom Festival. Since then, he has been showcasing his art at different fairs as he enjoys exhibiting the constant patience and hard work necessary to create a finished product.
"The nice thing about bonsai is that it's kind of a combination of a science as well as an art form, so you have the chance to do a little bit of both," Butt said. "It takes a little bit of patience because obviously the plants and trees don't grow that fast, so it takes a few years to get it to be in a position and for it to look like something you'd want to display."
According to Butt, bonsai is time-consuming and can involve meticulous work, as do many of the other art exhibits within the building. For example, one display of bonsai can take weeks or months to perfect. For embroidery student Lelani Chuck, embroidery is difficult, but the process is worth it when she sees her finished piece.
"Why am I here today? Because I love this," Chuck said. "This is traditional Japanese embroidery. It was used in the 1600s for embroidered kimonos. We've taken the designs and concepts and techniques and applied them to the same designs on fabric."
For Butt and Chuck, the Cherry Blossom Festival is a way to showcase their artistic abilities. But for senior Ethan Lin and the rest of the MVHS Japanese Honors Society, it is a chance to highlight their club's activities through kendama toys, a popular Japanese item.
"It's fun showing the kids how to do [kendama toys]and seeing them try," Lin said. "They're just kids, so they kind of flail around with it."
Through the Cherry Blossom Festival, Lin introduces Japanese culture to the community. In doing so, he believes that he is not only showcasing his appreciation for Japan, but also promoting the Japanese Honors Society to the rest of the city.
For Butt, Chuck and Lin, the Cherry Blossom Festival is a way for them to display their hard work and time. As artists creating traditional Japanese art, they believe it is important for others to be able to understand Japanese culture.
"I've been doing [bonsai] now for almost 30 years, and I'll be doing it for the rest of my life," Butt said. "It certainly is, like all hobbies, something you get connected to and you just continue to do it. I think this is like a lot of the other cultural exhibits. It helps you understand the contributions that that culture has made to the world in terms of providing you with the different types of beauty."
About the Contributors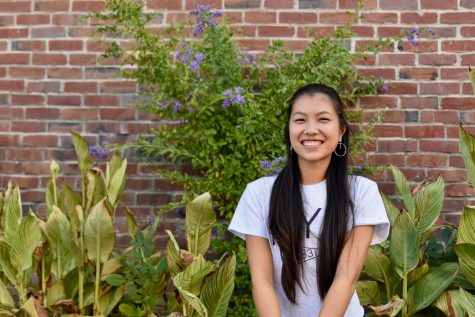 Emily Xia, Managing Editor
Emily Xia is currently a managing editor in both journalism classes. She spends her time on El Estoque writing stories, designing pages and creating graphics. Outside of school, she enjoys drinking boba and practicing color guard.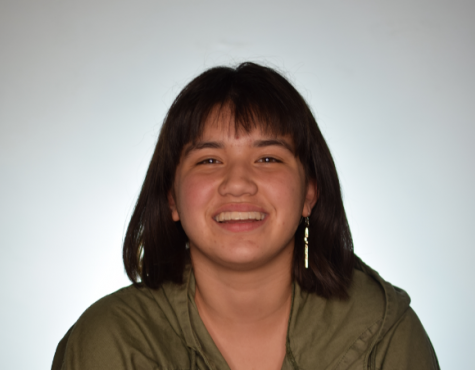 Emma Lam, Staff writer
Emma Lam is a senior and a third year member of El Estoque. She enjoys pitching creative ideas in her section as well as designing pages. She currently serves as a copy editor and in the past has served as a Special Report Editor and Public Relations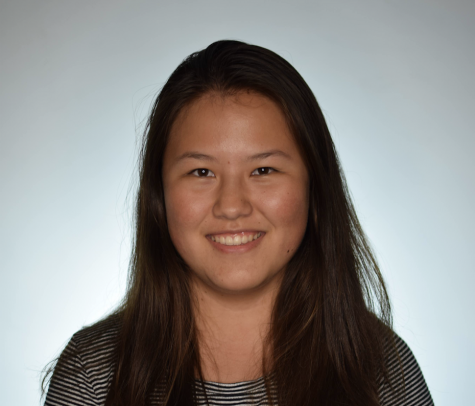 Andrea Schlitt, Staff Writer
Andrea Schlitt is a senior at MVHS and a third year staff member. She enjoys exploring issues that matter through different mediums. She currently serves as a copy editor for El Estoque and previously served as a news editor and beats editor.