A ukulele heard through the walls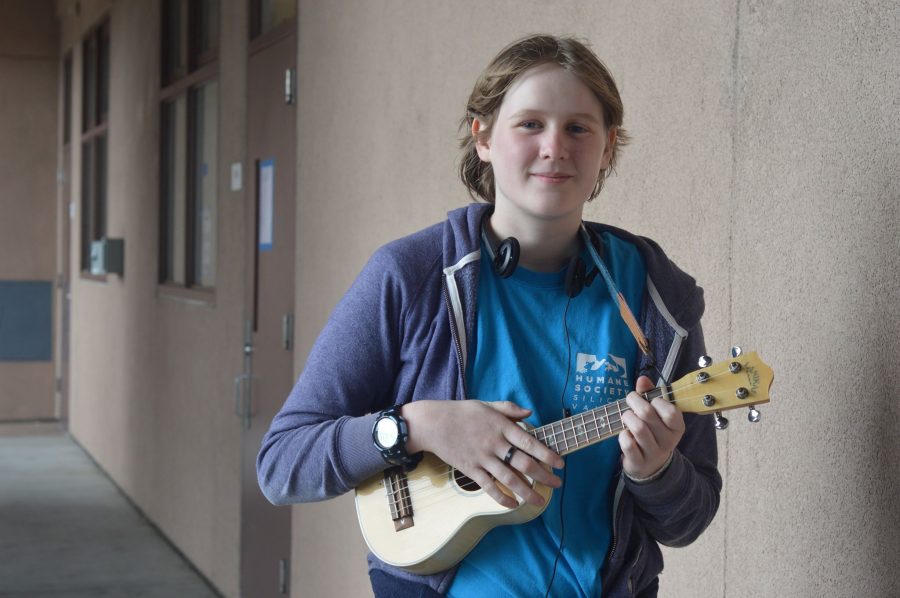 The soft strums of a ukulele float through the rooms in the D building, occasionally joined by some singing. This music, sometimes heard during fifth period and lunch, is played by sophomore Allison Gregory. She started playing this summer after attending a camp where her friend introduced her to the ukulele during their free time, knowing she already had a ukulele at home.
Gregory started learning chords by watching YouTube videos. The videos and online tutorials showed her which chords to use in the songs she wanted to play. When she first started out, playing was especially difficult because of all the different strumming patterns and the movement of fingers. To get in as much practice as possible, Gregory plays at school almost every day.
"There are some easy chords where you just need one finger and some really hard chords where you need to maneuver four different fingers on top of each other," Gregory said.
Gregory has always had a strong passion for music. She used to play the guitar, piano and trombone. She gave up trombone because she stopped liking it and also gave up piano and guitar, so now the ukulele is her only and main instrument, along with her voice.
"I like singing in general and singing sounds a lot better when you have your own musical [instrument] and I used to play trombone except you can't sing and play trombone at the same time," Gregory said.
Although ukulele can be music to some people's ears, Gregory's music sometimes seeps through the wall of the chemistry classroom nearby. A teacher has come out of the classroom twice to yell at her, but Gregory continues to play anyway.  According to Gregory, her music can also be heard downstairs, where the teacher really enjoys listening to it.
"It's fun to play," Gregory said. "And I just started hearing from people like the teacher downstairs [said] 'Whenever I hear you play it's the best part of my day'".
Click below to hear Gregory play and sing.
About the Writer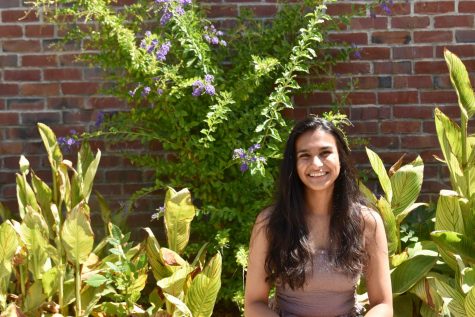 Rucha Soman, Sports Editor
Rucha is currently a senior and a sports editor. In her free time she likes to dance and binge watch TV.