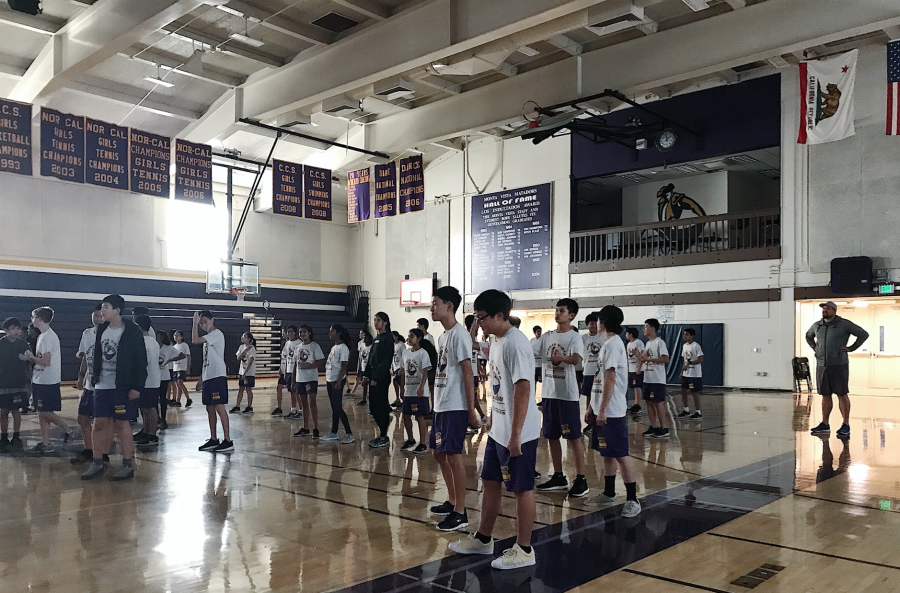 reshman Purva Gangur lined up in the gym with her friends, feeling excited to start learning Bollywood as part of the freshman P.E. dance unit. There was an apprehensive buzz of chatter among the students who had heard that all of the freshman P.E. classes would be learning a Bollywood dance. Gangur was full of anticipation, her eyes locked on the projector screen on which the dance tutorial would be projected. She was proud that her culture was being recognized and incorporated into the dance curriculum.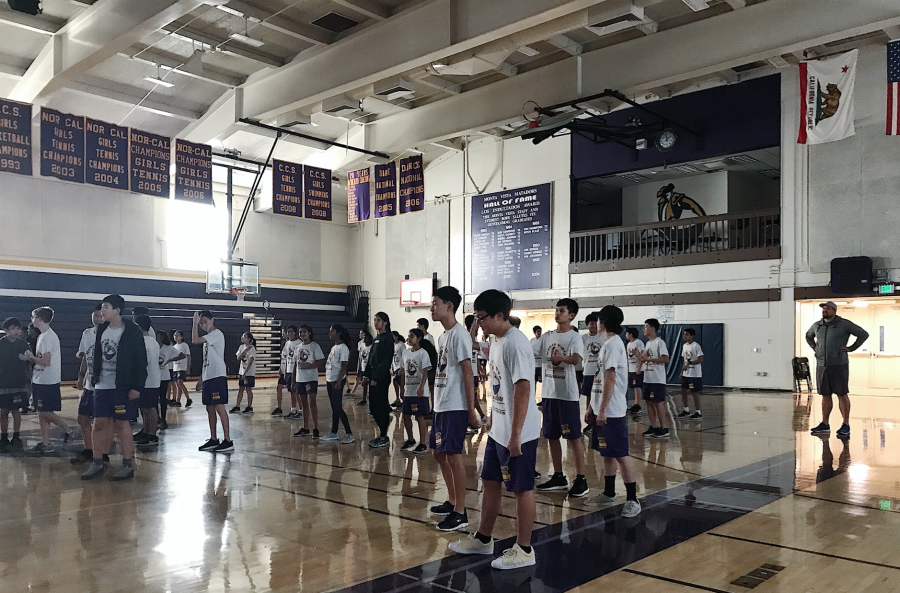 However, as the dance started, there was a shocked silence amongst the Indian students, according to Gangur. Some students did not even move, simply staring at the screen in disbelief. At the P.E. teachers' prompting, they began to half-heartedly dance. Gangur just stared at the screen, sure of one thing: this was definitely not a Bollywood dance.
"We were disappointed because it was really stereotypical," Gangur said. "It wasn't Bollywood, nor was it hip hop. It was more of exercise. The steps didn't really make sense."
While Gangur believes the dance was simply unauthentic and untrue to Bollywood dancing, freshman Arya Bajradwaj thought that the dance was completely racist and an insult to his country and culture. He explained that the video tutorial crossed the line between being stereotypical and racist.
"I grew up [watching] Indian movies so I do know a lot about Indian dancing. Nothing of what they did was similar [to] Indian dancing. They did these weird movements," Bajradwaj said. "I have no idea what that was supposed to be, it just wasn't [Bollywood]. They were just twisting their wrists in a weird way. It was really disturbing."
Bajradwaj said that while he also echoes Gangur's sentiment that the dance was untrue to Bollywood culture, it was not the main reason he found the tutorial so offensive. He found the attitude and mannerisms of the dancers in the video far more offensive and inflammatory.
"Being Indian, it was definitely offensive," Bajradwaj said. "As much as I hate to admit it, the dancing in and of itself wasn't racist. The movements were Indian. What really got to me was the way they did the dancing. They acted like they knew everything, but I could tell that they were American. It was really rude, the way they did it."
Similarly, Gangur expressed that she felt many of the dance moves taught in the video were oversimplified and inaccurately portrayed both her culture and Bollywood culture. She believes that the P.E. teachers should have attempted to find a more culturally authentic video. The P.E. teachers themselves were unavailable to comment on the topic.
"They had the screw the lightbulb step," Gangur said. "That's what a lot of people think that Bollywood is. Or even in TV shows, whenever they show Indian dancing, they show that step."
However, some students did not have any issues regarding the moves in the video. Freshman Aditi Singh thought that the dance accurately represented Bollywood culture and believed that the only reason students did not show enthusiasm was because the dance itself had many complicated steps.
"A lot of people were really surprised that we were doing it," Singh said. "They weren't really into the dance. I would say that it was embarrassing to do it. It was also really hard. I think it was pretty true to our culture. It was just really intense, I would say."
According to Gangur, the P.E. teachers noticed the general negative response to the video and switched the agenda for later periods. Instead of watching the Bollywood dance video, students in later P.E. periods on the same day did a CIZE dance workout.
Gangur explained that she does not blame the P.E. teachers for choosing a video that was culturally accurate and could be seen as racist. However, she wishes that they had done more research and put more thought into selecting a more appropriate, accurate video.
"I think [the PE teachers] should look up [what Bollywood actually is] or just not do the video at all," Gangur said. "We know what Bollywood is actually like and it's not what they showed in the video."