Rowing: A misunderstood sport
Hang on for a minute...we're trying to find some more stories you might like.
S

ophomore Revan Aponso wakes up at 4:15 A.M. every Friday morning, packs his gear and takes a shower before going to practice his favorite sport: rowing. With the sky covered in a blanket of darkness, he reaches the outskirts of Redwood City at 4:55 A.M. and gets the boat ready with his teammates for a practice session.

"We usually have three practices on the water at the Redwood port," Revan said. "The practices are in the morning because during the afternoon the currents are stronger and the waves are high. Usually, I get to the port at about 5 in the morning and during that time we get everything set up. We get in the boat and we row for about 1 kilometers or 5 kilometers."

According to Aponso, rowing is a popular college sport, and he hopes his dedication to the sport will help him get into a major rowing school.

"Hopefully, I could use it as a way to get into a college," Revan said. "A lot of colleges like it when they see people row as rowing is not that common of a sport. A lot of colleges that are prestigious in the east coast are good at rowing … It is also not that popular, making it easier [to make] colleges."

According to Aponso, another aspect of rowing that gets underestimated is its physicality. The sport uses various parts of one's body, including the arms, legs and core muscles. It's not as much of a physically taxing sport, however. In fact, it poses limited risks for injury and for Alponso, it's a great way to stay fit while being exposed to the scenery.

"Unlike all the other sports, it doesn't put as much stress in your body," Revan said. "There are usually less injuries while rowing. There could be some soreness in your legs and arms, such as my thighs after practice."

Aponso believes that rowing is a lot like all the other more well-known sports that people do — it involves extreme physical activity and requires the athlete to do additional training.

"I go to my coach's house, and over there she has 10 of those rowing machines set up in her garage. Once a week the whole team comes and we have a workout together," Revan said. "We do other workouts … such as push-ups, sit-ups and crunches. Sometimes she has us go on a team run on Saturdays."

Aponso's father, Bimal Aponso, used to row as well. He began rowing in Sri Lanka, continued in England and retired a year ago in the same club as his son. Aponso's dad was a major influence for him and encouraged him to pick up the sport.

"I encouraged Revan to try rowing and he attended some summer camps when he was in elementary and middle school," Bimal said. "When Revan said he wanted to get into rowing more seriously and race, I was thrilled."

Aponso's father believes that rowing is a sport that has many advantages and it helps reveal a person's true identity. This is the major reason why the two want to continue rowing.

"Rowing is the ultimate team sport — if everyone in the boat does not row in perfect synchrony you expend a lot of energy and get nowhere," Bimal said. "So, the first lesson you learn is to always focus on your technique and try and synchronizing with the rest of the boat … You quickly realize that fitness is not purely exercise but also, what you eat, getting rest, and mental strategies to will your body to keep going."

Additional Reporting by Anthony Moll and Sannidhi Menon
About the Writer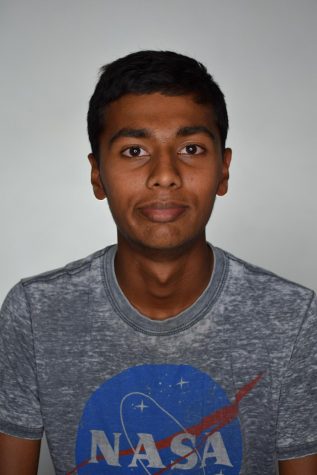 Aditya Dash, Staff Writer
Aditya Dash is a first year staff member of El Estoque Online. Interested in sports, he spends most of his free time on the NBA and the NFL. Aside from playing basketball, he is very enthusiastic about Neuroscience and Biology.