Nine to Five
W

hether it's interning at Facebook or performing autopsies in Stanford's hospitals, many students seek summer programs or internships, either to explore a certain field or to add another item to their college applications. Paid jobs on the other hand, tend to be overlooked.

While it might not seem as fancy as working at Stanford or Facebook, getting real job experience shouldn't necessarily be overlooked simply for this reason. For example, having a job working at a restaurant or daycare center allows people to experience that one can't always get from an internship or summer program. Senior Aurum Kathuria worked at Outback Steakhouse over the summer and explained the unique experience having a summer job has given him.
"I feel like having a job has been more than just the money for me," Kathuria said. "It's also a new way to make some really cool friends that I met from other schools. [I was] able to build some important connections that I thought would be significant when it comes to not only college applications but understanding my life, my future and how I should view things. "
But at MVHS there seems to be a tendency to move away from paid work experience in favor of classes or internships, which, besides being less cost efficient, also provides a working environment that is significantly different from one encountered in the world beyond high school. The high socioeconomic status of the MVHS area may be to blame or students and their parents may truly just value the experience of a summer program over a job.
However, this is not just a local trend. Across the country, students have been choosing summer classes and internships over jobs, a trend so significant it has been picked up by The Atlantic and USA Today. According to The Atlantic, since 1978, the number of teens in the workforce has shrunk by 25 percent, but the number of teens enrolled in summer classes has tripled in the last 20 years.
Still, senior Neha Dasari sees value in her recent internship. This summer, Dasari worked at a startup investment firm, Dreamit Ventures, and was able to live on the University of Pennsylvania campus. She was less interested in a job in Cupertino because she believed that as an employee at a restaurant or store, she would be unable to gain experience in her specific interest: business. The wide range of internships and summer programs available to high school students allows students like Dasari to understand more about the industry which they are interested in.
"I thought doing a summer program or more specifically doing an internship would give me more experience in the field I want to go into and I thought that this would be a better use of my summer than just staying at home and working somewhere where I'd be paid minimum wage," Dasari said.
Junior Christina Wu, however, sees the value in both jobs and classes. This summer, she participated in a six week art program at the Rhode Island School of Design. Though she received a full scholarship, she recognizes that summer programs are not always a great option for a lot of families financially. For this reason, Wu plans on looking for a job next summer in order to gain new experiences and make money.
There is a spot on college applications that asks students to list their jobs as well as internships. Both these opportunities have their own benefits depending on what one is looking for. This is a common misconception among MVHS students as only 34 percent from a survey of 365 believe that colleges consider jobs very important while 43  percent from a survey of 368 students believe that internships are more important to colleges.
"Both things you can get something out of," Wu said. "At a summer program, you're learning things, but at a job, you can learn things while making money at the same time, and you can also gain work experience. So I think they're both really good choices."
About the Writer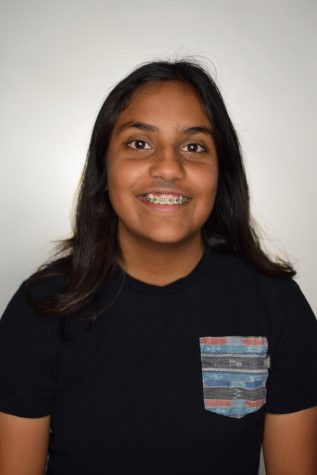 Mallika Singh, Staff Writer
Mallika Singh is a staff writer for El Estoque. She is a senior at Monta Vista High School. In her free time she enjoys playing guitar, singing and spending time with friends.