MSA on the USA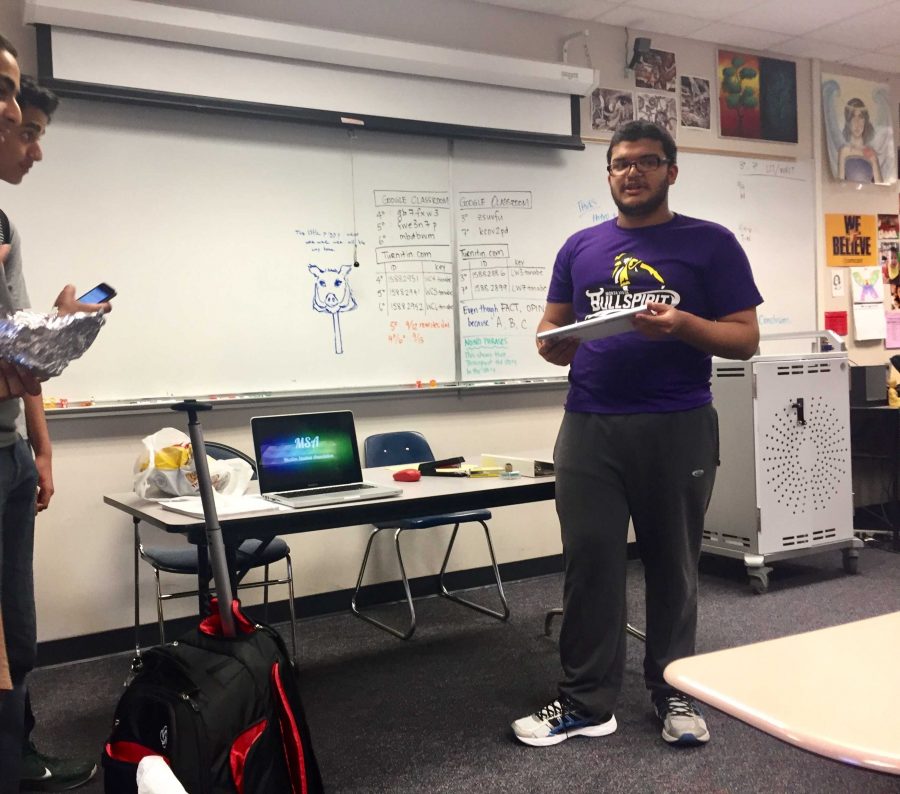 On the campaign trail in Dec. of 2015, Donald Trump made an announcement at his rally in Charleston, South Carolina that shocked viewers around the world:
---
"Donald J. Trump is calling for a complete and total shutdown of Muslims entering the United States until our country's representatives can figure out what the hell is going on." (The Washington Post).
---
In June 2017, this "Muslim ban," as many media outlets and members of the Trump administration referred to the shutdown, was passed and put in action for 90 days. Rather than counting the days it was in effect, the message of division and xenophobia was more overpowering than anything. Supporters at the rally initially rejoiced, while in Santa Clara County, a county with an approximate 10 percent Muslim population, according to City Data, many were appalled by these words.
Muslim Student Association is a club here at MVHS that aims to bring together the Muslim community as well as educate MVHS on the religion and people who practice it. Senior and MSA club president Fatima Ali joined in her sophomore year, often attending meetings to connect with Muslim students just like her. In her junior year, she took on the role of the public relations officer, and in her senior year, she is the current president of the club.
MSA allows Ali to stand up for what she believes in, in an effective way.
"[I'm doing] what I can to help diminish the stereotypes that come along with being a Muslim American," Ali said.
This school year, MSA plans on bringing back informational events such as "Ask a Muslim Day," as well as introduce new opportunities for club members to get involved by volunteering.
An activity held by the MSA that Ali especially likes is to attend weekly Jummah prayers, which helps her alleviate the stresses from the week. Jummah prayers occur every Friday in Ms. Tanabe's room, A205.
Having a support group within the club is also important to her. During the 2016 presidential election, Ali and other members would get together and have discussions about their fears and worries regarding Trump's remarks.
Heading to school the day after Trump's remarks, Ali was apprehensive as to how people would react.
"I was feeling a little nervous for how the turnout would be and if anyone would say something mean and I was so relieved after the event, knowing that all had gone well," Ali said.
Extremely thankful to live in an area where the vast majority of people are more accepting than not, Ali can have more opportunities in MVHS that an MSA club elsewhere in the country might not have, due to discrimination.
A source of inspiration for Ali is 2017 alumnus Salma Sheriff. Sheriff graduated last year and served as the president for MSA in her senior year. MSA experienced a few years where the club was inactive, but Sheriff took the issue into her own hands and her motivation invigorated the club. Ali hopes to carry the torch.