Lessons from the Galapagos Islands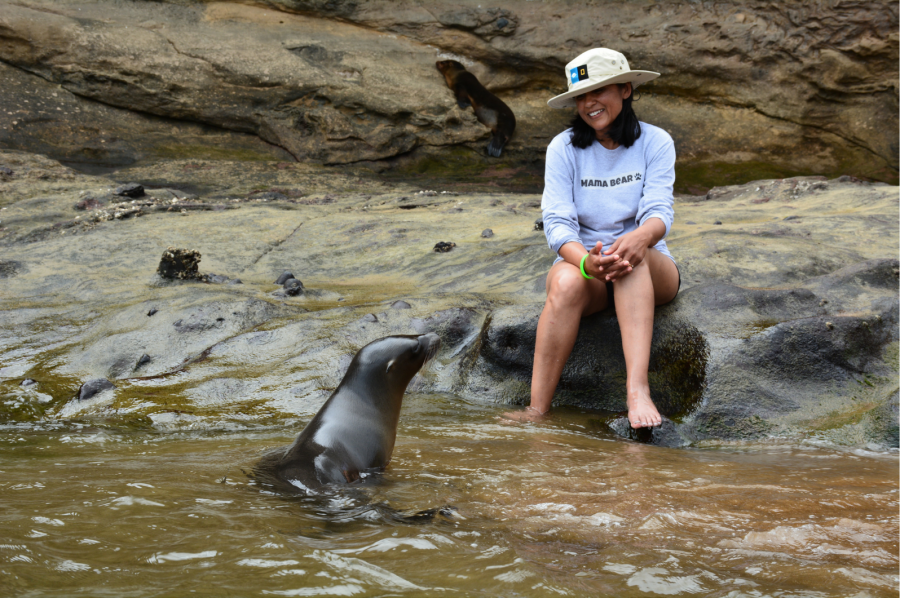 Additional reporting by Bill Cheng, Emma Lam, Carol Lei, Swara Tewari, Andrea Perng and Jacob Wee
S
ubscriptions to National Geographic and Reader's Digest were a significant part of chemistry teacher Kavita Gupta's carefree childhood. As a 2017 Grosvenor fellow, Gupta was able to go to the Galapagos Islands with a National Geographic expedition, forging a new connection to the magazine she'd read growing up. And when she arrived at the island, she found more that was reminiscent of her childhood — a community that followed a simpler, more trusting lifestyle.
"We were just carefree, happy [when we were young]," Gupta said. "Our biggest crime was stealing fruits from someone's house, for which we would get yelled at by our mom. It was just simpler times. And I might be nostalgic when I say that but I noticed that there is a lot more trust. There is a simplicity about life."
It was the type of trust that she saw when she visited the Tomas De Berlanga School in the Galapagos, a school for students from pre-K to 12th grade. Fascinated by the school, she wanted to take pictures of the students to post online and asked their principal whether there was a waiver that had to be signed, some sort of paperwork like the forms at MVHS. He was surprised to hear the question and told her that it would be fine.
Two students served as her guides for the day. Both were bilingual, fluent in Spanish and English. They hoped to leave the island for college, to get a higher education. Gupta asked about their classes, and they told her that their favorite classes were the ones with the teachers they liked best. In those ways, Gupta found that the school resembled MVHS. The different surroundings had led her to expect a different answer, but she realized students share similarities everywhere.
"I was expecting something so different, because the surroundings look so different and I realized even though we are all so different, a teenager is a teenager," Gupta said. "They have the same issues everywhere, just the faces look a little different."
But Gupta also learned that unlike MVHS, the students at the Galapagos can't perform labs in their chemistry classes. There are tight restrictions concerning chemicals on the island. And of course, with her love of teaching — Gupta's still in touch with teachers at the school — trying to set up a way for the two schools to collaborate via Google Hangouts.
"I thought 'Oh, how good it would be if my kids here did the lab and via Google Hangouts we connected, those kids watched and [MVHS] kids could learn a thing or two about just letting it go a little bit,'" Gupta said.
Even the school itself seemed more relaxed as some of the younger students played on the playground during lunch. With cement pillars supporting a roof, and no walls to close it off from the outside world, the school's cafeteria itself was built with nature in mind. Gupta describes a certain sense of "oneness" in the way animals simply came and went while the students ate their meals.
"The animals are not afraid of human beings," Gupta said. "A bird could be sitting in its nest on the eggs and you can go close. It doesn't fly off because animals don't know what humans can do. They've always lived on their own. They're fearless."
Gupta often talks the joy she gets out of interacting with students, so it is fitting that her favorite part of the trip was visiting the school. Even the National Geographic Director of Educator Community Alison Szopinski was able to see her genuine passion for education from their few interactions.
One of Gupta's past students, MVHS Class of 2011 alumnus and Educational Specialist at National Geographic Jordan Lim works closely with Szopinski. He reconnected with Gupta when he came to Earth Deconstructed at the Tech Museum on May 18, 2017. He received an email from work asking if anyone was interested in helping out at the event in San Jose and knew that he had to go.
Lim has a more unconventional background in education, having tutored at Macalester College, where he graduated from in 2015, and having taught in Malaysia and Malaysian Borneo through a Fulbright English teaching assistantship position. He gives credit to teachers at Monta Vista, especially Gupta, for directing him towards education.
"I feel like throughout my life, I've taken a little bit of the best practices from all of these [teachers], and Mrs. Gupta [was] so friendly and empathetic and flexible," Lim said. "And having things like open office hours and really being present and just super available to the needs of students … was super awesome, and I definitely carried that into the tutoring that I did during college and then when I taught abroad."
Szopinski first met Gupta when Gupta went to Washington D.C. for the pre-expedition workshop. They had been in touch before, and Szopinski was impressed with the events, such as Earth Deconstructed, that Gupta ran for her students. But when they did meet, Gupta left a lasting impression on Szopinski.
"When I met her in person, it just was so wonderful to see her passion and enthusiasm and talent shine through. Her commitment to her students and her teaching was so evident," Szopinski said. "But also just her own curiosity to see new places in the world and then bring those experiences back to her students just really shined through."
Throughout her trip, Gupta found herself immersed in nature. She saw hammerhead sharks and the famous Galapagos tortoises. She describes the habits of blue-footed boobys and watched a baby sea lion without a mother pass away — the naturalist with the group said they didn't interfere with natural processes. And in one special moment, another baby sea lion approached her. Gupta said it almost seemed like the sea lion was having a conversation with her.
"We had a heart-to-heart for two to three minutes," Gupta said. "And I didn't take my camera that day because I just wanted to soak in the nature, because when you see everything through a lens, you are removed."
Spending more time away from technology during her time at the Galapagos Islands helped Gupta discover the calming presence of nature. But here in the Silicon Valley, she realizes it's a neglected presence that she wants her students to explore.
"I feel like in our area, we are moving away from nature, not by choice, but just because we live in a very populated city, our lives are so busy," Gupta said. "We don't often get to go out and explore and just be with nature."

Illustration by Carol Lei
Gupta went to the Galapagos Islands to study ocean acidification, but returned with so much more. In its simplest form, she can only describe the experience as life-changing. Even though Gupta saw similarities between MVHS and the Tomas De Berlanga School, the community she's experienced is still so different in it's more relaxed atmosphere and its peaceful coexistence with animals.
She's become more conscious of not only the ways she's helping out or giving back to the earth, but her connection to nature itself. And she hopes all her students will do the same, whether it's through the collaboration she hopes to start with the Tomas De Berlanga School or just by going outdoors more often.
"I would always encourage that what we study should also tie into and have some connection with how to help people," Lim said. "And I learned a lot of that through Mrs. Gupta. She definitely praised and supported me with that direction in my learning."
So while Gupta focuses on adjusting her teaching to get her students to learn to let go and be one with nature, she already has had success in pushing her students to be more helpful people.
"We keep chasing this artificial world and it's so peaceful out there in the natural world," Gupta said. "Go hike once a month. Go out, pet some animals. Go be yourselves. Find your place in this humanity. You have a place."
All photos of Gupta are used with permission of Kavita Gupta. More of her photos from the expedition can be found here.
About the Writer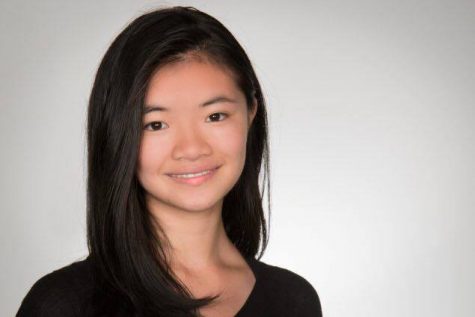 Ilena Peng, Staff writer
Ilena Peng is a senior with a love for tea, books and journalism. Formerly, Ilena was one of two editors-in-chief, as well as a news, entertainment and business editor.