A new start for Madame Zahn
A

fter spending four years teaching at an international school in Boise, Idaho, new French teacher Janissa Zahn decided to start a new chapter in her life 680 miles away in Cupertino. Her family had always loved the West Coast, and she and her husband had been looking for a job for a while. So when she got the opportunity to teach French at MVHS, Zahn packed up her home and moved with her family to California.
Zahn had applied to be a teacher in the FUHSD school district when she received a call from the school to come in and interview.
"I was like, this is a dream job," Zahn said. "We were looking to finally relocate to California, so it kind of just all seemed to fit."
She had read statistics and heard great things about both MVHS and California. Zahn had also done her research about the students, and she was excited to get involved and make a positive impact.
"I heard that the students are very academically motivated which is always great," Zahn said. "I also heard that they tend to stress themselves out a little bit which I'm hoping to help with. I tend not to get stressed out over things, so maybe my personality will help make the students feel more at ease."
Although Zahn is excited to start her new job, there are still many differences that she has to adjust to. Coming from a small charter school, the system at MVHS is completely different. In her previous school, grades were given on a scale of one to seven instead of A to F, and they didn't have school on Fridays. Zahn is hoping to learn about how the students work and more about the culture and student body at MVHS.
So far, she has been more than impressed with what she sees from her students.
"I've noticed that the students are very friendly and courteous," Zhan said, "which you don't always get in other public schools. I've also noticed the level of competency in my French 3 class. I'm blown away by how much they understand me. I really appreciate the work ethic and the politeness of the students."
The school and system may be different, but French is nothing new to Zahn. In fact, it has been a huge part of her life since eighth grade, when she first decided to take French. After her first classes in middle school, Zahn decided that she wanted to keep getting better at French, and continued taking courses throughout high school and into college.
Zahn always loved French, but she never considered it as a profession until she was in college. She started off in genetics and then moved to architecture, but none of those subjects really clicked. Finally, a friend in the teaching program suggested that she earn her teaching credentials to teach French. Since Zahn was a science major at first, the idea of studying a science, French linguistics, really appealed to her.
"I ended up teaching French," she said, "and I've never looked back; I think it was the right choice."
According to Zahn, her love for French and teaching French is the key to running a successful class. She believes that if she can come to class everyday and have fun doing her job, then her kids can have fun learning, ultimately leading to a more productive class. In fact, Zahn believes that her appreciation for the language plays a huge role in her style as a teacher.
"I am very passionate about what I do," she said. "I think that demeanor kind of comes across. I can be a little sarcastic. I won't let you get away with everything, but I can still joke around with you."
About the Writers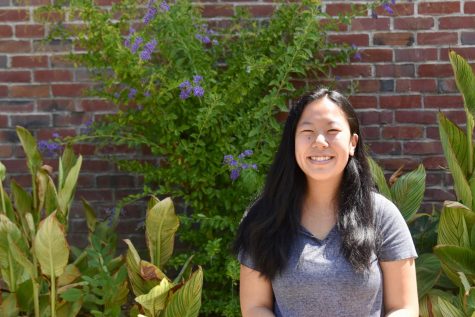 Alyssa Hui, Managing Editor
Alyssa Hui is currently a senior and a managing editor for El Estoque. She loves to dance and is also apart of the MVHS's dance team. In her free time, she likes to play with her dogs, hang out with friends, take naps and watch movies.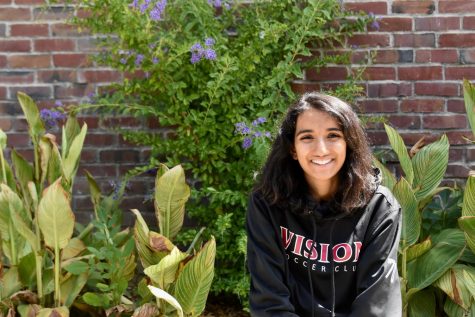 Stuti Upadhyay, Managing Editor
Stuti Upadhyay is currently a senior and a Managing editor for El Estoque. Stuti enjoys playing soccer, hanging out with her friends and family, reading books, watching movies, and doing anything outdoors.