Last Letters: Oh, the things you'll never outgrow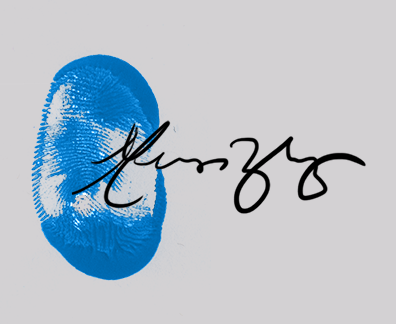 W

hen I am two months old, you decide to leave me — your youngest daughter — who, despite having only seen the world for 76 days, is already wrought weary by its hyperbolic wideness separating her from her father.

The flight from Singapore to America is fractured, interrupted by your memories of me, memories so limited you can count them without trying too hard. My first word will not be Ba Ba, Daddy, you think to yourself. In fact I, afraid of touching strangers, will push you away when we reunite one year later. Meanwhile the airplane is a machine that eats clouds and churns straightforwardly through nothingness. You can't fall asleep, instead envying how its destination retains such concrete definition.

Thirteen years later, you grow tired of the three 25-foot palm trees chaperoning our front door in Southern California. There is no hesitation when you pack your blue button-downs, badminton rackets and expired Starbucks frappuccinos to embark alone on a seven-hour road trip to your new home in Cupertino. This time, you are the pilot as you plunge forward through what I call unromantic barrenness and what you call rugged brown hills and yellow-green cow fields and dying avocado groves. You were always practical.
Exactly one year after you leave me behind, I come to Cupertino because you say you like the shrimp in Apple's cafeteria. Healthy, organic, clean — better for me, you insist, than our weekly Saturday In-N-Out cheeseburgers with extra vegetables but no onions in Southern California. You seem happy here, and so I cry when you are not looking. I miss childhood nights that tasted like cotton candy and apple cider and steamed pork dumplings in Irvine, where sunsets colored a deep, incestuous indigo that bled into crimson black.
Meanwhile the murmur of Monta Vista mutilates into an electric rhapsody of broken books and nameless bodies, the shuffle of students merely white noise against a backdrop of stubborn paperclips. Days textured with silence are jettisoned into the contented, generic repetition of everydayness.
In this school of giants, I cannot understand how you expect me to possibly belong.
Four years pass by, and eventually I turn 17. I realize that while high school no longer screams immense and formidable, I still cannot understand you. Your youngest daughter, who you spoiled with chocolate love, is too busy growing up to notice you are growing old. She assumes you can bear anything in the world, that you are strong and you are invincible.
She thinks high school graduation means outgrowing childhood, loneliness and fear, because she never saw these chafe your heart. But no, you want to tell her, no. You remember leaving your family behind in Singapore 17 years ago, knowing your two-month-old daughter was stupid enough to forget you as soon as you stepped out of the tangible world that she could see and touch. You recall your despair when, a few years into America, your broken syllables could not help your fevered daughter reach a doctor and you thought she would die. Yet a decade and a half later in Cupertino finds you once again eating cafeteria food alone, wondering what your wife is preparing for dinner 385.7 miles away.
You, my dear father, you also like to cry when no one is looking.
And so your beloved daughter only sees her own loneliness render brittle. It hurts you that she does not believe you can feel empty, too.
But you can, and you want to tell your youngest daughter that graduation simply means outgrowing the delusion that you can ever outgrow the sadder things in life. It's like a deconstructed happy ending, only the emphasis is on the ending and not the happy because by this point no one knows what to feel anymore. Four years and two crippled wristwatches ingested by Monta Vista, where an equation of red jagged brick plus Panera
study trips plus obstinate morning frost plus almost-midnight boba runs equals high school equals all the things I did and didn't ask for.