Sweet. Spicy. Sour. Summer.
Co-written by Ananya Bhat and Shayon Moradi. Photos by Ananya Bhat.
Fresh, cool lemonade. Juicy hamburger patties and hot dogs on a barbecue. Sweet and buttery corn on the cob. These are the foods that come into mind when most Americans hear "summer." But countries and cultures across the world have their own unique dishes they associate with summer.
Kakigōri
Recommended by: English teacher Shozo Shimazaki
Country of origin: Japan
This popular Japanese dessert features finely-shaved ice and is traditionally topped off with an azuki-bean paste. This dessert can be found almost anywhere in Japan during the warmer months — even in temples, according to Shimazaki.
"If you go to a Japanese temple in the summer, alongside their traditional teas, they may have a little booth for the Kakigōri," Shimazaki said. "They might even have the green-tea [flavored] syrup or something a little more Japanese, but the beans [are] more traditional."
Chatpate Nepali
Recommended by: freshman Safalta Dulal
Country of origin: Nepal
Different variations of Chatpate can be found across South Asia, but the Nepali version pulls culinary elements from across Asia. It features both noodles and turmeric powder, which are both commonly used in East and South Asian cuisine, respectively. The dish combines various parts of the region's cuisine into a savory snack.
"I think I ate it when I was little and I just liked it," Dulal said. "It's the food that I like the most. In the winter we usually don't eat this kind of food. We usually eat it in the summer."
Sekanjabin
Recommended by: senior Sina Kalantar
Country of Origin: Iran
This simple and popular Iranian summertime snack consists of a sugary syrup that is most often served with lettuce. Though the dish is most commonly found throughout the summer, this sweet dip is also traditionally eaten at the end of April for Nature's Day, a celebration at the end of the Iranian New Year.
"Some memories [I have] are of my family gathering together — and we would always, during the summer, have a table in the middle with Sekanjabin and lettuce on it," Kalantar said. "I do [miss it], since I cannot find it here — it is pretty rare."
Naengmyeon
Recommended by: junior Haemin Jeong
Country of Origin: Korea
Summertime in Korea is hot and humid, so the foods are almost always served cold to beat the heat. According to Jeong, this popular dish is slightly sour and consists of hard noodles, cold sauce, meat stew and a hard-boiled egg.
"I think that there's two types [of Naengmyeon], one that's the North Korean type and one that's the South Korean type," Jeong said. "The North Korean one's a little bit less flavorful, but I believe that it's [also] traditionally Korean. I think that it's unique that there's two different styles between separated countries."
Laksa
Recommended by: freshman Sreya Kumar
Country of Origin: Singapore
Singapore is a melting pot of cultures from all around Asia, and its wide variety of foods reflects that diversity. One of Kumar's favorites is Laksa, a spicy noodle soup made with shrimp and coconut. Laksa combines flavors from around Southeast Asia along with local seafood to make this a popular dish in the region.
"There're a lot of different kinds of foods, because you get [dishes that are] a combination of all of these different places," Kumar said. "In Singapore it's always hot, so [Laksa] is like one of the most favorite foods that people eat there a lot."
About the Writer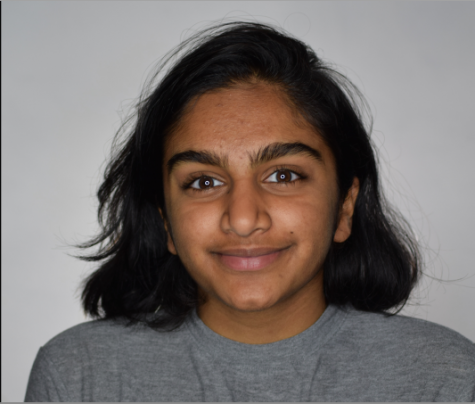 Himani Yalamaddi, Staff Writer
Himani is a senior at MVHS and a second-year staff member. She enjoys trying new things, going to different places and being outdoors.