Popping the K-pop bubble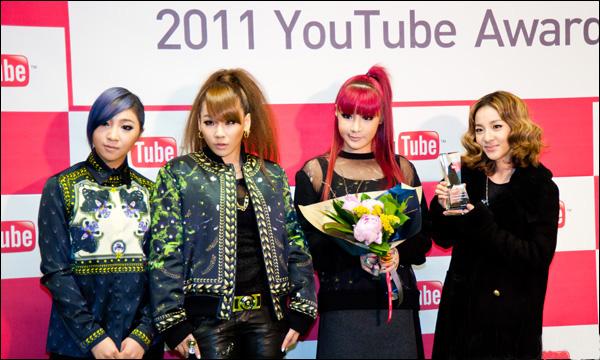 The concert begins. Suggestive winks summon screams from the crowd. The performers, along with their signature look — defined cheekbones and hair dyed various different shades— are singing and dancing energetically for their international fans. Fans, who, in terms of physical exertion, are just as exhausted as the performers, having screeched themselves hoarse and then continued to scream silently even after their vocal chords give way.
Tomorrow, on July 12, Rao will leave Los Angeles and fly back to Cupertino with two other friends, and if it were even possible, she'll be even farther from Got7, one of her favorite K-pop boy groups — who are most likely already on the next flight to another country. They're gone as quick as they come, and she, like many other international K-pop fans, are left behind in Southern California, a once-a-year pit stop for most Korean idols. And while it may be a year later, Rao still clearly recalls the overall silliness and exhilaration the concert aroused.
Three girls waiting in line for over six hours, famished and sweating buckets under the merciless rays of the sun. Perhaps the songs are sung in Korean — with the occasional English word belted in the chorus — but for fans like Rao, language isn't a barrier anymore. There are subtle details that bring significance to the entire three hours, elements of the concert atmosphere she'll cherish for days to come: feeling the pumping bass in her chest, being so flustered she didn't know where her phone was and seeing the raucous crowd swarming.
The concert trip may have been only three days among her entire lifetime, but the experience reigns as one of her top five memories.
"Some of the songs have really nice beats and tunes," Rao said, "and [the songs] sound really unique to me, at least how they produce their music."
As an international fan, Rao considers it especially hard her to keep tabs on idols' activities. For instance, V-Live, a live broadcasting app specifically catered toward idols and their fans, primarily has broadcasts at around 3 a.m. or 4 a.m — a time when most American fans like Rao are sound asleep. And regardless of whether broadcasts happen to align with Western time zones, live broadcasts are entirely in Korean and unsubbed. In essence, it is a testament to the dedication of any international fans watching live instead of  waiting for subtitles.
Thanks to the many hours spent in Korean School — an American school dedicated to teaching the Korean language — junior Kathleen Ra jumps over such language barriers with ease. Yet even Ra doesn't run free from the financial burdens of K-pop merchandise. Almost everything, from albums and clothing to fandom light sticks, comes with a heavier price tag once they travel across the Pacific. As companies concoct more elaborate packages to ramp up their albums with exclusive photos and posters of the artists, K-pop albums can range from 10 dollars and more. Concert tickets are no exception, ranging up to several hundred dollars. According to Ra, it takes serious devotion, or a matching financial capacity, for an international fan to enjoy the luxury of seeing their favorite artists in real life.
As Rao has dedicated over five years of her life to K-pop, she believes it would be a waste of time, effort and commitment if she were to suddenly relinquish K-pop. In fact, her lime green bedroom wall has vanished underneath the explosive colors of her K-pop idol posters. And there's not just the music to deliberate — as one out of numerous, feverish fans supporting these groups, in brutal honesty, her "leaving" the fandom wouldn't evoke even as much of a ripple — but nevertheless, she still considers the idols' personal feelings.
"They already get a lot of negative comments, as any artist does," Rao said. "So I feel like if you just stop giving them positivity, then you're opening them up to negativity."
Like Rao, Ra tries to maintain more personal interactions with her artists. Even while she traverses multiple music genres in her free time, she relays relentless support for idols in her own ways. For one, she escapes the lure of illegal downloading, as she pays for the albums with her own money. Her thumbs sometimes scurry across the keyboard for a brief warm comment on an artist's Instagram selfie. As a student artist, she even sketches them on paper as fan art, posting them online for further support.
"I'm sure all the support motivates them to create all their music," Ra said. "As long as they're happy, and they're happy with what they're doing, that's enough for me."
But she tries her hardest not to cross the line between support and obsession, as some extreme fans often do. In fact, such fans compose a radical subsection of a fandom, gaining the ugly name of "sasaeng" fans by the Korean public. While sasaeng fans objectify their artists as simple possessions— resulting in illegal actions like sneaking into the idol's dorms— Ra firmly denounces such invasion of privacy.
"Idols are still humans," Ra said. "[To] me, who really values personal space and privacy, that's really violating their lives."
Ra calls herself a "supportive audience," rather than the artists' "best friend," as she has no personal connections to the artists themselves. Yet her emotional ties with certain artists have surely thickened as she grew up with them for a long period of time. She delved into the depths of K-pop with the popping beats of "Fire," the group 2ne1's debut song in 2008. Wonder Girls shook the grounds the year before with "Tell Me," embodying the group's namesake with a Wonder Woman inspired music video. Girl's Generation's "Gee" followed suit, catching all eyes with their thin rainbow colored leggings in 2009. Two years later, 2ne1 swallowed the charts yet again with their electric tunes of "I Am the Best." Many groups emerged later on, in hopes of emulating the success of those stars at that time. But those very first artists she listened to still hold a special place in her heart.
And then, last year, the inevitable happened. A chain of various groups she loved started to disbanded one after another — 4minute, Wonder Girls and 2ne1, among many others. Some were lucky to have more than the said 15 minutes of fame in the increasingly competitive K-pop industry. But even the most recognized groups could not withstand the test of time.
2ne1's disbanding hit Ra the hardest. Ra accompanied them since their inception, and for eight years she deemed them as her favorite artists, even role models.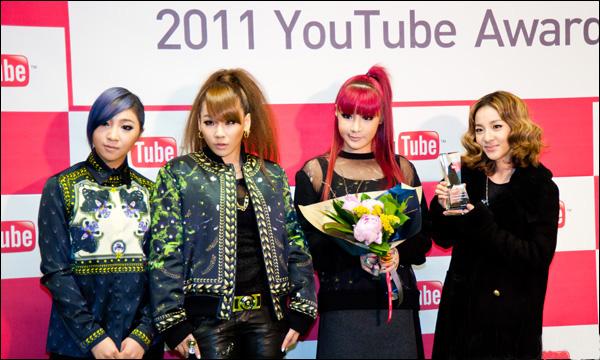 "2ne1 was just a big part of me so when they disbanded…I told all my friends [about the news] – I even told my parents, I told my sister and I listened to all of their old songs," Ra said.
As it is with any fandom, there are the seasoned veterans, like Rao — stanning for a considerable amount of time — and the novice, typically wrangled into the K-world by K-pop familiar friends.
At first, junior Kendall Yu solely associated K-pop with the industry's "systematic training": idols usually train under a company such as SM Entertainment or YG Entertainment for several years before debuting. While Rao has noticed strangers to K-pop may mention how "gay" or "feminine" male idols appear, Yu, fortunately, never held any misconceptions or judgements and simply listened to several songs. While she couldn't quite match "handsome face" to "idol name" just yet, a friend's birthday party exposed her to variety of K-pop music videos and daily spams of idol photos. Around October of 2016, watching Got7's "Hard Carry" music video sealed the deal. The song was catchy, the dance was great and the faces were attractive, Yu observed, and in summation — what's not to like?
"My friend gave me a whole rundown on all of their names, music personalities and music videos and an whole entire crash course on this group," Yu said. "But I actually ended up liking them and bingeing a bunch of stuff on my own."
Yu appreciates the catchiness and diversity of K-pop melodies and also the "calculated" concepts, choreography and fashion of the music videos — aspects which she believes differentiates it from Western music. Yet at the end of day, like Rao, it really is the idols' personalities themselves that are truly undeniable.
"You can really see the differences in their personalities and how funny and caring they are, so it's just all of this stuff combined [that] really, really makes me like them," Yu said.
About the Writer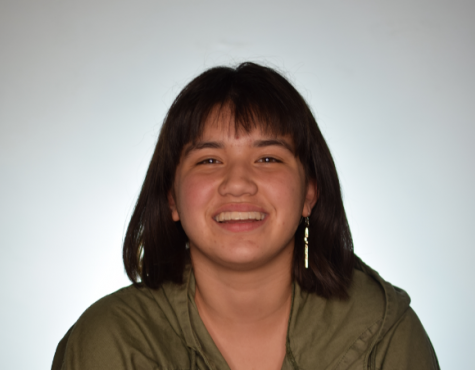 Emma Lam, Staff writer
Emma Lam is a senior and a third year member of El Estoque. She enjoys pitching creative ideas in her section as well as designing pages. She currently serves as a copy editor and in the past has served as a Special Report Editor and Public Relations