Cheer and Song: Teams describe their successes at USA Nationals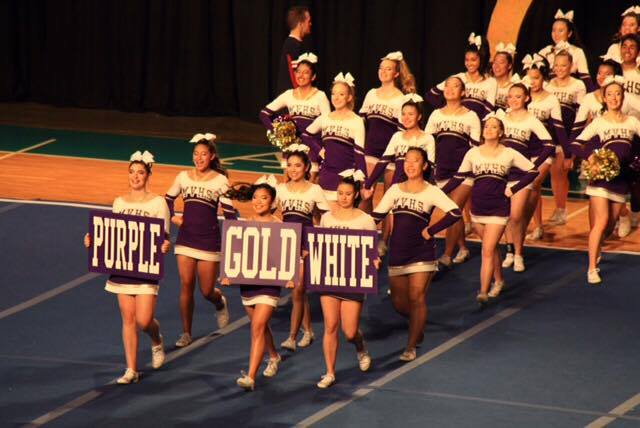 Chetana Ramaiyer
April 17, 2017
During the weekend of Mar. 25, while most juniors were at Junior Prom, the MVHS Cheer and Song teams were in southern California for USA Spirit Nationals. The weeks leading up to the competition were intense for the two teams, with eleven practices total between JAMZ Nationals and the following USA Nationals. At their regional competition in Anaheim, Song placed second, and Cheer placed third.
Photos used with permission of senior Smita Iyer.
According to junior Esha Desai, prior to the competition, Song wasn't reaching up to their expectations with some of their competitions, particularly JAMZ and USA Regionals in Santa Cruz. But this only motivated them to try even harder, especially a number of other competitions including USA Nationals coming up.
"Our first competition was actually in Santa Cruz, and we didn't do as well as we expected but we still placed," Desai said. "We used that as motivation going forward, and we kept improving… and then at JAMZ nationals, again we didn't do as well."
The MVHS Song team poses for a photo after winning at USA Nationals in Anaheim.
Photo used with permission of Smita Iyer. 
Nationals was Song's last competition of the year and, regardless of what the result was going to be, their coach, Brittany Cary, reminded the team that she was proud as long as they gave it their all. Desai mentions how nervous their team was because five out of the seven members were new this year. Feeling apprehensive, the team performed to the best of their abilities to prove to themselves how much progress they've made throughout the years.
"We just wanted to do our best no matter what the end result was," Desai said. "Coach told us she was proud of us no matter what came out of it, but we just really really fought for it, and we waited to find out the finals at nationals."
After they recognized they had placed second, the team felt overjoyed and even more confident in realizing how much they had grown after finally placing in something they've made improvement towards.
"I think it was a very long day the first time because at Nationals we go through preliminaries and finals," Desai said. "When we found out we made finals, we were very happy, all of us were really happy [about] how much we've grown as a team throughout the year."
On that same day, before Cheer even got to perform, Song had already realized they made it to finals. Senior captain Smita Iyer describes how that helped motivate them to do even better, ultimately making it to third in finals that night.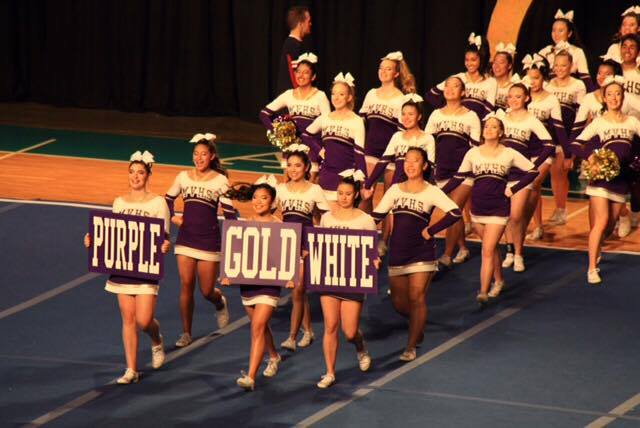 Photo used with permission of Smita Iyer.
Honor and pride filled the Cheer team's hearts as Iyer saw the accomplishments made amongst both teams and the major improvements from the beginning of the year. Although Cheer has made it to the top three in MVHS History, it was the first time Cheer made it to top three while Iyer and the rest were actually on the team. The second they finished their performance, Iyer describes how she knew they nailed it. Immediately, everyone on the team started gushing tears of joy. They watched their performance together on a big screen, which led to more hugging and watery eyes.
"I felt really great, honestly I felt really proud to see that coming this far from the beginning of the year to making it to three for both teams I think is a really big accomplishment," Iyer said. "We watched our routine together as a team, and were crying and hugging each other, and we were really just saying how proud we were, how far we really did, and that was really nice."
Regardless of how new or old a team is, the accomplishments at Nationals have come to prove the effects of working hard together.
"As a team we all know that we just wanna keep working together because I think our end result at nationals shows that even if you're a new team you just have to keep pushing for it and do well," Desai says, "So our main goal is to manage the same and that's to show our improvement through competitions and at nationals."