Pages of the past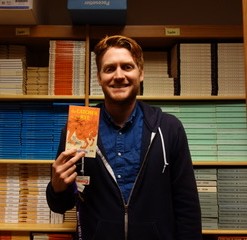 Co-written by Ananya Bhat
Catcher in the Rye
British Literature teacher 
Randy Holaday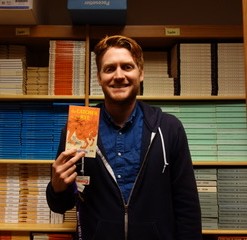 "My sister and my dad really liked it so I had really high expectations for the book, and it just wasn't for me. It was too modern and too, frankly, stupid. I couldn't see the connections between it and my own experiences. And
I guess that's a common thing. When I was forced to read books that really had nothing to do with my own experience, I didn't like [them]."
The Adventures of Huckleberry Finn
Honors American Teacher Hannah Gould
"I read it freshman year and honestly I don't remember anything about it. It didn't move me and I think I wasn't really […] paying attention to it, maybe? So that was interesting to teach that again this year also, after so many years off from it. I liked it a little better this time, but it still isn't my favorite book ever."
Of Mice and Men
World Core teacher Paola Luna
"It was fine, but there wasn't a lot to it and I really didn't like how it ended. I didn't want Lennie to be killed. I didn't like that he killed the girl. Maybe that speaks a lot about the book that it got to me so much that I didn't like it so much." 

Billy Budd
British Literature teacher Lynn Rose
"I still even remember the cover of it. Even looking at the cover, I knew I wasn't going to like it. It was about a bunch of men on a ship and I don't even know if there was a single female character, just about what happened on the ship […] honestly I don't know any more than that because I don't know if I actually finished it. I guess I couldn't identify to it in any way. It was very much more of a 'boy's book' in terms of an adventure at sea.
RECENT READS
While you can learn a lot from the classics, a fresh new read can have much to offer. Here are three books from recent years to check out.
The Underground Railroad                                           By Colson Whitehead
What was once a network of secret passages and tunnels becomes a real railroad in this tale of two slaves' escape to freedom
The Goldfinch                                                                 By Donna Tartt
A boy's infatuation with his only memory of his lost mother draws him into the world of art
All the Light We Cannot See                                         By Anthony Doerr
Amidst the post-World War II rubble, a French girl and German boy struggle together to survive the aftermath
About the Writer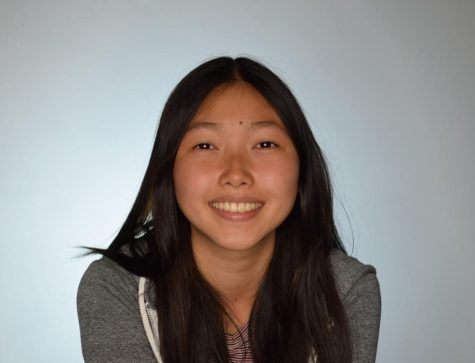 Michelle Wong, Staff writer
Michelle Wong is currently a senior for El Estoque. She was formerly the print entertainment editor.