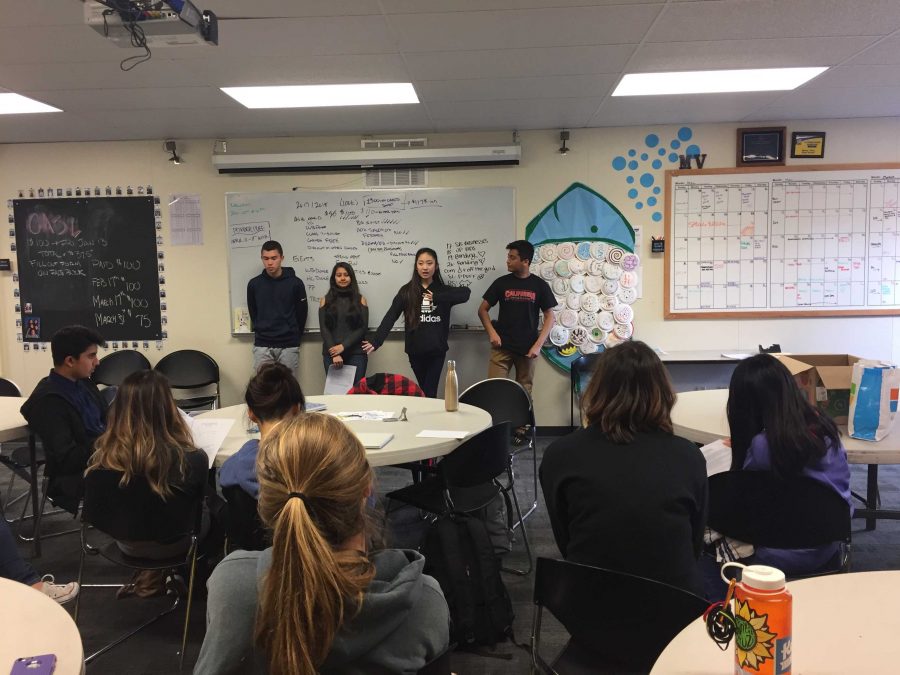 t an introductory meeting for aspiring ASB officers on Mar. 7, the colorfully decorated Leadership room P1 was primarily filled with juniors in leadership. One by one, the current officers explained their roles in ASB and talked about how being an ASB officer means representing the school.
Despite having the responsibility of being the "spokesperson" for the school, senior Malika Singh feels like being ASB president has been a reward experience. Singh had been class president in her sophomore and junior years, but being ASB president was different.
"We did more class-oriented events [in class office] versus in ASB, we're doing all school events," Singh said. "So now … how are we going to improve the policies? Like for example, the dance policy this year; we worked with the principal to revise it."
Similar to Singh, junior Juliane Tsai has been class of 2018 president for the past three years and is interested in applying to be ASB president.
"I feel like being an ASB officer is honestly a great experience," Tsai said. "It kind of gives you an opportunity to make change, so that's … a big reason why I'm applying."
Among the students in the audience was sophomore Tiffany Chen. Chen was looking for the class officer meeting, but she decided to stay even after learning that this was an interest meeting for ASB officers.
"Being an ASB officer means that you're going to be helping with not only your class but also the whole school, so I was kind of interested in hearing about that," Chen said.
Although Singh recommends at least one year of Leadership experience prior to ASB, anyone, regardless of grade, is strongly encouraged to apply.
The ASB application is due Mar. 15 to Ms. Mandac.